Kris Statlander gives an update on the extent of her knee injury and how long she will be out for.
Statlander has slowly become one of the top women on the AEW roster and has proven herself in the ring. The belief was that she was going to have gold around her waist in the not too distant future. However, all that forward momentum came to a screeching halt when she injured her knee.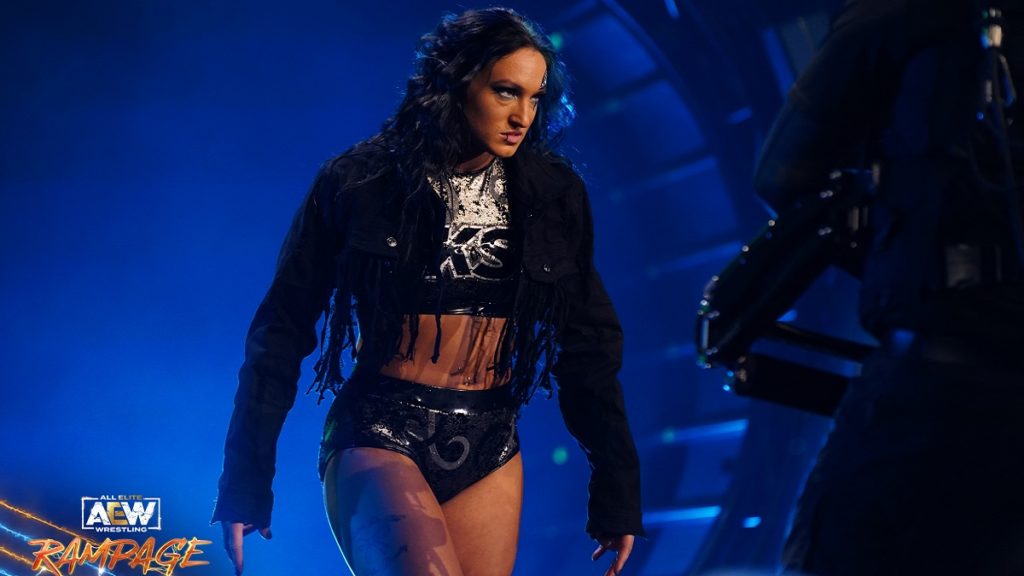 RELATED: CM PUNK FEELS SOLIDARITY WITH SASHA BANKS OVER HER BIG WWE WALKOUT
Kris Statlander revealed that she had recently suffered an injury during an episode of AEW Dark while facing Sierra, but the extent of the injury was not known. She finally went into detail about how severe her injury is during the AEW Road to West Virginia YouTube special.
"I did a big boot which I don't really do that often, but I decided to do it that day," Kris Statlander said. "When I landed, my knee buckled on me. After getting an MRI, [it was revealed] I had a completely torn ACL. My lateral meniscus is torn, and there is lateral impaction fractures in my tibia and femoral heads, so tiny little cracks that are more of a bruise, but still [I] technically have a broken leg.

I've had a similar injury with my left leg, so my good knee went bad, but what's weird is that with the first one, I was in so much pain and couldn't walk. But with this one, I didn't really have as much pain. It was uncomfortable at first but after about 24-36 hours, I was able to walk around on it fine. Little to no swelling. So, we were really hoping for the best, and it turned out to be the worse."

H/T To Wrestling Inc. For Transcription
Just When Kris Statlander Is Getting Going She Hurts Her Other Leg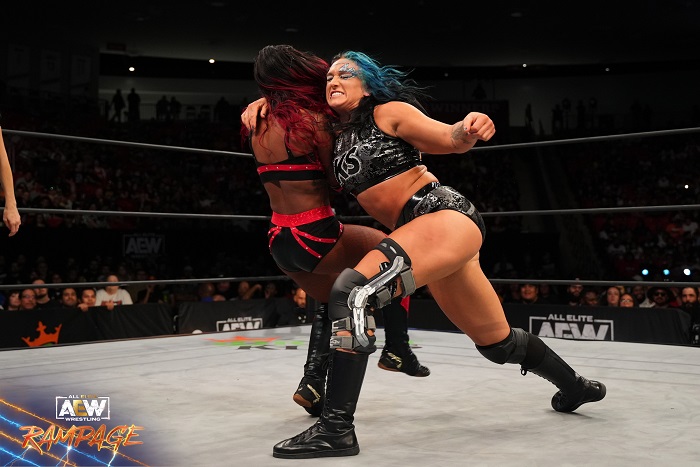 To make this injury even more heartbreaking, this isn't the first time she has had this injury. In 2020 she tore her ACL in the other leg and missed almost a year. 
Kris Statlander was always a fan favorite in AEW, but since moving away from her "Galaxy's Greatest Alien" gimmick and adopting her new "More than a Woman" gimmick her career took a giant leap forward.
She was on a big winning streak of close to four months. It was rumored she was going to be getting a big push soon and it would likely have her facing the AEW TBS Champion Jade Cargill. This could have led her to winning her first championship in AEW and her cementing her spot as one of AEWs top women's wrestlers.
RELATED: TONY KHAN EXPLAINS WHY HE THINKS TRIPLE H TAKING OVER WWE IS GOOD FOR AEW
Kris Statlander later went into just how much time her torn ACL injury will keep her out of the ring.
"So, recovery time is about six to eight months," Kris Statlander said. "Once we had the MRI, we were hoping it'd just be a meniscus tear; that would have kept me out for three months at the most. But now that we know the ACL is torn, it could be six to eight months. Hopefully closer to six, considering I know what I have to do. I've done this before.

I came back bigger and stronger the last time, and I'm going to use this opportunity to do that one more time, because fall down two times, get up three.  I'm just trying to stay positive, gotta make the jokes, it's the only way to do it.

Whenever my return is, I'm really looking forward to being able to feel in the crowd. So, thank you all for supporting me."
Yet Another AEW Injury
It is sad to hear that yet another AEW star is out with an injury. Kris Statlander is another wrestler added to the list of injured wrestlers who have recently been injured and out of in-ring action. The list includes AEW wrestlers who have recently returned or expected to return shortly like CM Punk, Bryan Danielson, Adam Cole, Kenny Omega and Danhausen.
Do you like Kris Statlander's new "More than a Woman" gimmick or do you wish she went back to her old one? Do you think she was heading towards a championship match and a championship around her waist soon? Is she ready for a championship? When she returns would you like her to return as a heel or a babyface? Let us know who you want to see her feud with when she returns over on Twitter.
KEEP READING: SHAWN MICHAELS EXPLAINS WHO WAS REALLY RUNNING NXT SINCE TRIPLE H STEPPED DOWN
Sources: AEW Road to West Virginia, Wrestling Inc.