The creators of Plastic and Vinyl bring comic fans an all-new comic miniseries titled Plush.
Official Image Comics/Plush Press Release
PORTLAND, Ore. 08/17/2022 — Serial-killing, cannibalistic furries! Plastic and Vinyl creators Doug Wagner and Daniel Hillyard team up with colorist extraordinaire Rico Renzi for their disturbing neon-horror, Plush. This six issue miniseries will launch from Image Comics and put a spin on fursuit psychopaths this November.
RELATED: ZESTWORLD TO DEBUT AT SDCC 2022 ON THE PRICELESS IMPORTANCE OF COMIC CREATORS OWNING THEIR OWN IP PANEL
"Okay, let's be candid here. If you've read Plastic or Vinyl, you already know Daniel and I ain't right in the head," said Wagner. "Well, Plush is our most ambitious serial killer, dark comedy, ridiculously bloody, love story yet. This time we just put everyone in fursuits."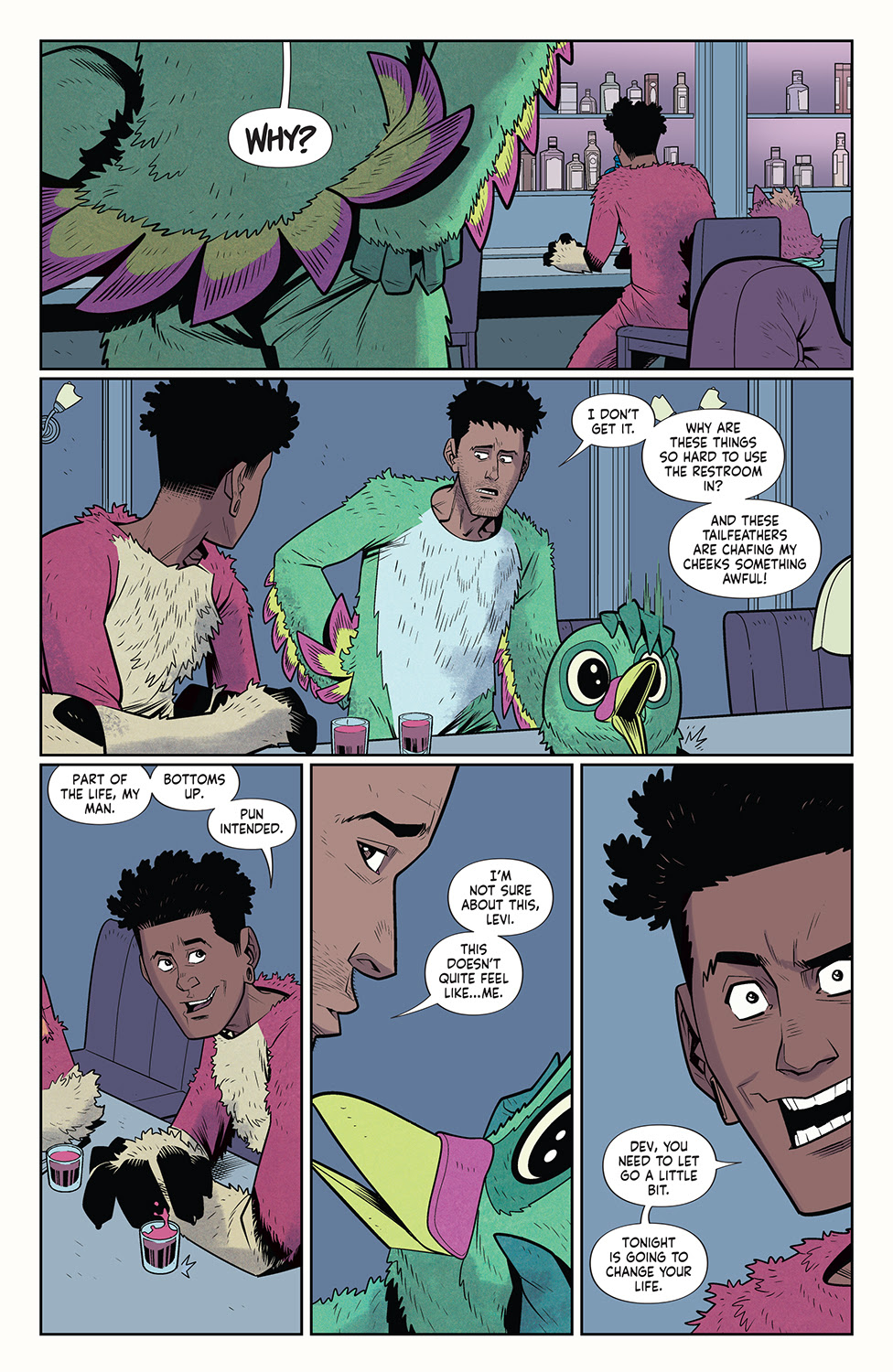 In Plush, Devin Fulcher is coerced into attending his first furry convention. When he accidentally happens upon a group of furries devouring a human, the insanity begins. Do they just want Devin for dinner…or something much more wicked?
Hillyard added: "Doug's correct, he and I ain't right in the head, and we can't wait to show you. Lovable killers who are sweet at heart while eating them. Plush is our latest gore baby of blood-splattered cannibal romance. If you enjoyed Plastic and Vinyl, this one is for you."
RELATED: BOOM STUDIOS ANNOUNCES SAN DIEGO COMIC-CON 2022 EXCLUSIVES
Plush #1 will be available at comic book shops on Wednesday, November 30:
Plush #1 Cover A by Hillyard & Renzi – Diamond Code SEP220043
Plush #1 Cover B Tony Fleecs – Diamond Code SEP220044
Plush #1 Cover C Jorge Corona & Sarah Stern – Diamond Code SEP220045
Plush #1 will also be available across many digital platforms, including Amazon Kindle, Apple Books, and Google Play.
ABOUT IMAGE COMICS
Image Comics is a comic book and graphic novel publisher founded in 1992 by a collective of bestselling artists. Image has since gone on to become one of the largest comics publishers in the United States. Image currently has six individuals on the Board of Directors: Robert Kirkman, Erik Larsen, Todd McFarlane, Marc Silvestri, Jim Valentino, and Eric Stephenson. Image publishes comics and graphic novels in nearly every genre, sub-genre, and style imaginable. It offers science fiction, fantasy, romance, horror, crime fiction, historical fiction, humor and more by the finest artists and writers working in the medium today. For more information, visit www.imagecomics.com.
What are your thoughts on this new miniseries from Image Comics? Do you plan to check it out when it releases this November? Let us know in the comments below. Also, be sure to follow The Illuminerdi on social media to be notified of more comic news and updates like this in the future!
KEEP READING: GOTHAM KNIGHTS: WATCH THE FIRST 16 MINUTES OF THE VIDEO GAME RIGHT NOW!
Source: Image Comics