Lemillion makes his debut as a playable character in My Hero Academia: The Strongest Hero this week. Fans will be able to recruit the character but only for a limited time, along with his custom EX Support cards. This solid-defying hero will feature rapid-fire attacks that are launched in all directions thanks to his quirk "Permeation". This limited-time hero will only be available during the event period and here is how to get him before passes out of reach.  
Lemillion first appeared in episode 62 of My Hero Academia and is part of The Big 3 at U.A. High School. His real name is Mirio Togata and was originally the top candidate to become All Might's successor until fate selected Deku. He has a very energetic personality and appears extremely goofy but like All Might, he is always smiling. His quirk "Permeation" allows him to pass through solid objects and started as a useless quirk until he trained himself to become the most powerful student thanks to his abilities. His story in the anime has made him one of the most iconic heroes in the series, especially after the fallout involving his powers.  
Lemillion's Fact Sheet for My Hero Academia: The Strongest Hero
Hit mobile RPG  My Hero Academia: The Strongest Hero is releasing the highly anticipated new character Lemillion this week on August 17. The character will be available through the Limited Time Recruit for 2 weeks before disappearing in September (the campaign ends August 31). Lemillion's custom EX Support cards will also be available in a limited card recruit during the same period. 
Mirio Togata, known by his hero name Lemillion, is a fast attacker that will rapid fire punches and kicks in a flurry of blows from all directions. He uses his quirk, "Permeation" to evade enemy attacks and delivers counterblows. Continually use his skills and abilities to charge up more and more POWER! Switch battle stances mid-combat to change Lemillion's playstyle. Be aggressive and leave no room for your opponent, or bide your time and reserve energy for an epic comeback. 
RELATED: NEW MY HERO ACADEMIA SEASON 5 OVAS AVAILABLE NOW ON CRUNCHYROLL
My Hero Academia: The Strongest Hero has been downloaded more than 13 million times globally and is based on the smash-hit anime My Hero Academia. The mobile MMORPG launched in 2021 to huge fan excitement, becoming the number one overall App in the United States for the week of launch. 
My Hero Academia: The Strongest Hero is published by Crunchyroll Games, the interactive division of the global anime brand. The game transports players into the world of Midoriya and friends, with more than 20 playable characters from the anime. When the game launched in 2021, it became the number one overall app in the United States for a week and drove more than 600% growth for mobile MMORPGs within six months.  
RELATED: CRUNCHYROLL'S SUMMER 2022 ANIME SEASON SLATE ANNOUNCED
My Hero Academia: The Strongest Hero is available to players in English across North America, Latin America, the United Kingdom, Ireland, Australia, New Zealand, South Africa, the Caribbean, and Scandinavia. Fans can download the game now by visiting the website.
My Hero Academia is the smash-hit anime series based on the manga by Kohei Horikoshi, telling the story of young Izuku Midoriya, who lives in a universe where superpowers — or "Quirks" — have become commonplace. Midoriya dreams of being a hero, although he was born without Quirks. Through the help of friends, family, and heroes, Midoriya is admitted into the prestigious high school for heroes in training where his journey begins. My Hero Academia is animated by bones inc. and the full catalogue is available now on Crunchyroll. 
The game is available on iOS and Android. For more information about the game visit. 
It will be so awesome to use Lemillion as he has the perfect combat ability that's great for both offense and defence. His ability to move in and out of substances allows him to dodge a lot of attacks while still striking at opponents. He was such a fantastic character in the anime so it will be interesting to see how he handles in this game. Fans should make sure they grab the hero as he may not return as a possible playable character to obtain in the future.  
Lemillion, and his EX Support cards, are currently available to recruit and obtain in My Hero Academia: The Strongest Hero. This is only during the 2-week event period that ends on the 31st of August, so make sure to obtain the character before the end date.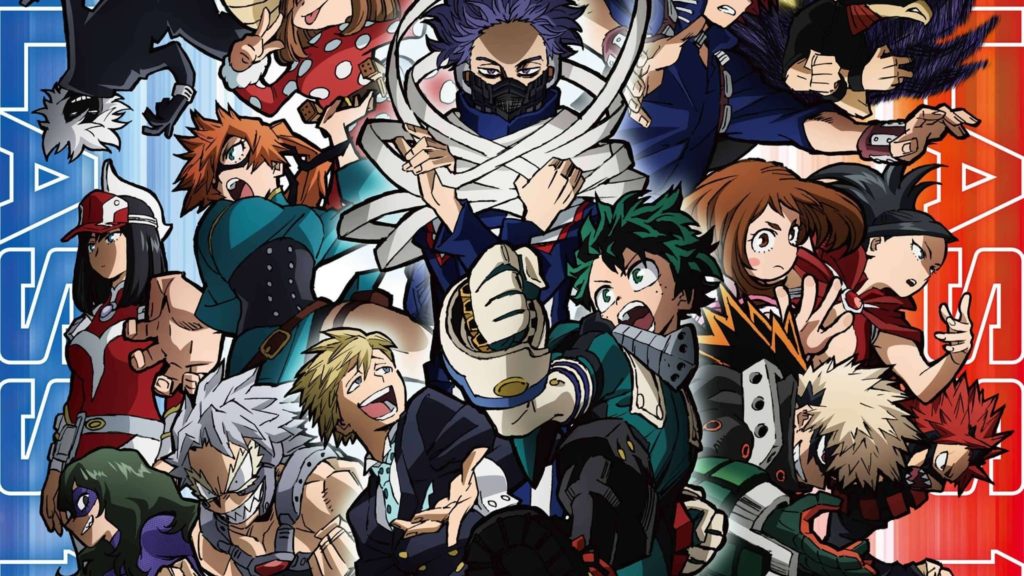 What do you think of Lemillion? Do you play My Hero Academia: The Strongest Hero? Are you excited to play this new character in the mobile game? Let us know on social media, or in the comments below, and keep following us for more awesome content like this, we're always watching. 
KEEP READING: THE CREATIVE TEAM BEHIND PLASTIC & VINYL ARE BACK WITH A TWISTED NEW SERIES, PLUSH, COMING THIS NOVEMBER