Cobra Kai Season 5 is about to kick-off!
After the results of the All Valley Karate Tournament at the end of Season 5, Cobra Kai is bigger and more powerful than ever. Miguel has fled, Johnny is lost, and Danny has teamed up with Chosen to help him put an end to the dark teachings of the snake-inspired dojo. But Terry Silver is not going to sit by and let his newly founded empire be taken without a fight. Silver, after setting Kreese up to go to jail, has enlisted some serious help to maintain his empire. Get a glimpse of what is in store for us in the official trailer for Season 5 below.
Cobra Kai Season 5 Official Trailer
Tensions are running high, emotions are going deep, and action is kicking off all over the place. I love how the show has continued to expand the universe and add depth and layers to all of the characters. I have a feeling that some of the new "bad guys" might not be all that bad. As we've seen throughout the series, perspective has a lot to do with how characters are framed, and not all members of a dojo are necessarily good or bad. There's also always the chance to grow and change. Honestly, by the end of the series Jonny and Danny are going to realize they're best friends., but that's just my theory.
RELATED: Cobra Kai Season 5 Adds Alicia Hannah-Kim & Upgrades Dallas Dupree Young To Series Regular
If you need more reason to get excited, check out some stills from Season 5 courtesy of Netflix.
Cobra Kai Season 5 Stills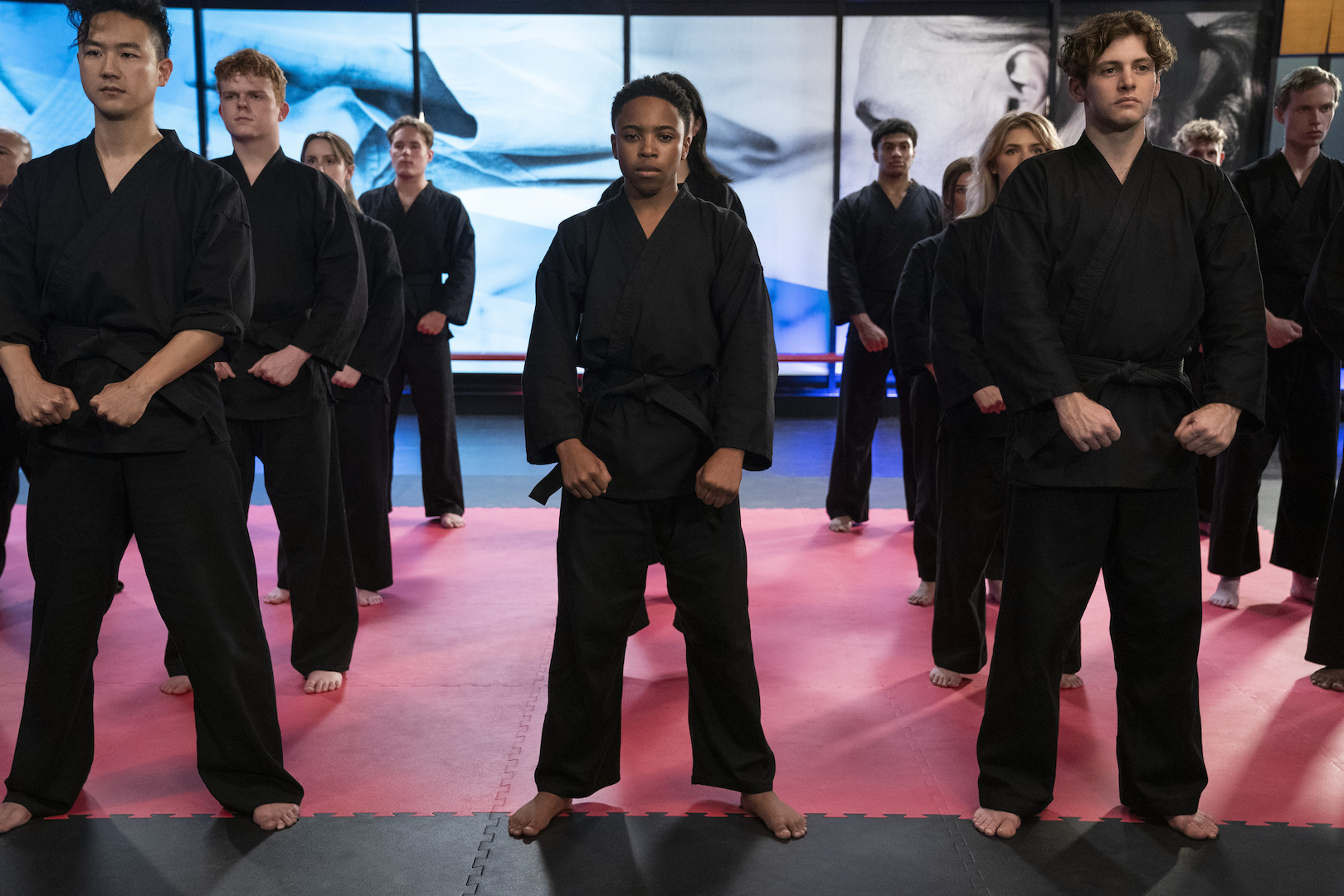 Season 5 of the beloved series premieres globally on September 9, 2022. with the first four seasons streaming exclusively only on Netflix.
ABOUT COBRA KAI
Releasee Date: September 9, 2022
Executive Producers: Josh Heald, Jon Hurwitz and Hayden Schlossberg via, Counterbalance Entertainment. Will Smith, James Lassiter and Caleeb Pinkett executive produce for Westbrook Entertainment, Susan Ekins in association with Sony Pictures Television, Ralph Macchio and William Zabka
Written By: Josh Heald, Jon Hurwitz and Hayden Schlossberg
Cast: Ralph Macchio (Daniel LaRusso), William Zabka (Johnny Lawrence), Courtney Henggeler (Amanda LaRusso), Xolo Maridueña (Miguel Diaz), Tanner Buchanan (Robby Keene), Mary Mouser (Samantha LaRusso), Jacob Bertrand (Hawk), Gianni Decenzo (Demetri), Vanessa Rubio (Carmen), Peyton List (Tory) and Martin Kove (John Kreese) with Dallas Dupree Young (Kenny), Oona O'Brien (Devon), Griffin Santopietro (Anthony) and Thomas Ian Griffith (Terry Silver)

Description:
COBRA KAI takes place over 30 years after the events of the 1984 All Valley Karate Tournament with the continuation of the inescapable conflict between Daniel LaRusso (Ralph Macchio) and Johnny Lawrence (William Zabka).
Are you excited about Cobra Kai Season 5? Who's going to win the Miguel vs. Robby? Will Johnny and Kreese team up with Danny and Chosen to take down Silver? Let us know what you think in the comments below and share your theories with us on Twitter.
Source: Netflix
KEEP READING: Cobra Kai 2: Dojos Rising to Release This Fall