She-Hulk Attorney At Law premiered last week with an exciting episode that dove into Jen Walters' origins as She-Hulk, her relationship with her cousin Bruce Banner aka Hulk, and how she revealed her powers to the world. Jen's double identity as Jen Walters and She-Hulk seems like it will impact her entire life after she publicly revealed her abilities just as Bruce had warned her.
RELATED: SHE-HULK: CHRIS EVANS ADORABLY RESPONDS TO JAW-DROPPING POST-CREDITS GAG
While it hasn't been revealed how yet Jen will be taking on a ton of other super powered individuals as legal clients in the episodes to come, fans have already seen teasers of Emil Blonsky aka Abomination among others. However, there are a number of other characters that will be appearing as well, including Wong and Daredevil.
SHE-HULK ATTORNEY AT LAW COMPOSER TEASES JEN WALTERS' "INTERESTING CLIENTELE"
During San Diego Comic Con we had the opportunity to participate in roundtable interviews with a number of composers who have worked on superhero projects including Amie Doherty, the composer of She-Hulk Attorney At Law. During our interview Amie not only teased the return of familiar faces, but some interesting clients for Jen Walters in She-Hulk Attorney At Law.
"The fun thing about She-Hulk is that there's this duality within the show and she's Jen Walters and she's a lawyer with a very normal life. She leads a very normal life and she also happens to be a Hulk. But in the legal, on her normal Jen Walters side of things, she has a very interesting clientele and that's what really brings the fun to the show.

There's a lot of really fun surprises in there and every kind of client or every legal issue that arises kind of needs a new side to it or there's a new character, there's a new issue that's come up. So, finding kind of all of these new pallets and new areas to add to the score is just to kind of keep it fresh and so that all of these different legal areas are their own kind of separate story within the larger story."
RELATED: SHE-HULK ATTORNEY AT LAW COMPOSER AMIE DOHERTY TEASES FAMILIAR MUSICAL THEMES TO RETURN IN NEW MARVEL SERIES
She-Hulk Attorney At Law has already proven an ability to tackle very real topics while still leaning into the comedy genre and this will likely be no different. Who these clients will be has remained largely a mystery and it will be interesting to see which are well known MCU characters and which are newer additions to the MCU. She-Hulk Attorney At Law is an opportunity to not only explore a new genre in the MCU, but a new corner as well. She-Hulk Attorney At Law digs into the realities of the MCU especially for powered individuals through Jen Walters.
RELATED: SHE-HULK STAR REVEALS HOW HULK AND SHE-HULK'S INTERNAL STRUGGLES DIFFER IN THE NEW SERIES
It will be interesting to see how this balance between Jen Walters and She-Hulk is played especially with the world now knowing about She-Hulk. Hulk had a difficult journey going from an individual seen as a major threat to the world to now being one of Earth's greatest heroes. She-Hulk's journey will likely differ from her cousin's given her control while in Hulk form. It will also be exciting to see how her own powers impact her view of others with powers whether they are heroes, villains, or somewhere in between. There are a ton of MCU characters that could use legal assistance, but who exactly they decide to bring in will be thrilling and undoubtedly hilarious.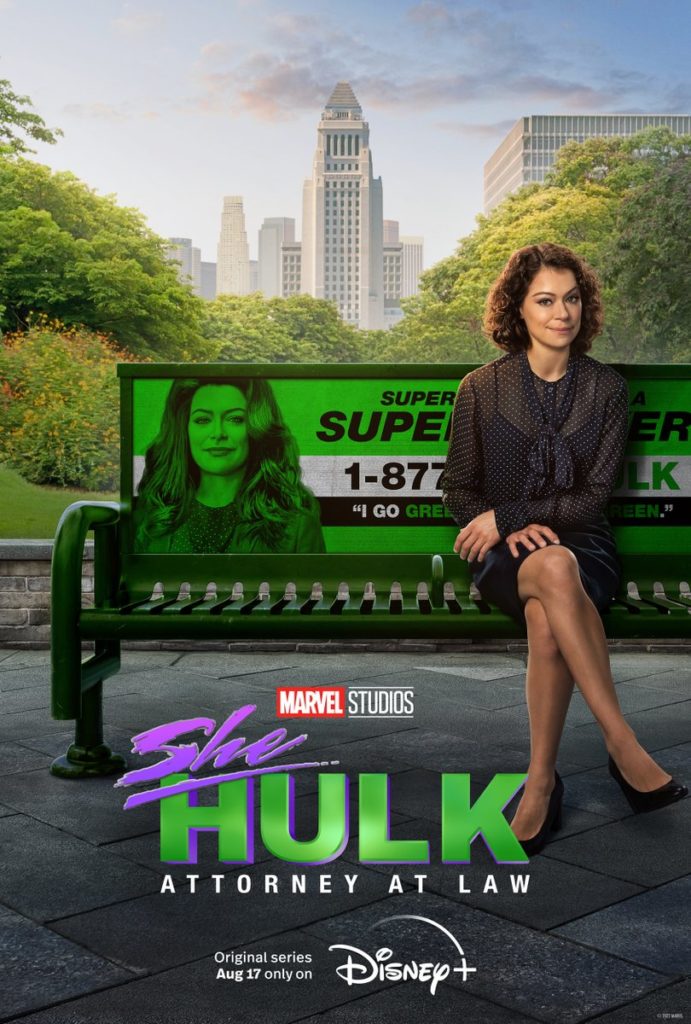 The first episode of She-Hulk Attorney At Law is available now on Disney Plus with subsequent episodes premiering each Thursday. What did you think of the She-Hulk Attorney At Law premiere? Which clients do you think will show up in the series? Who are you most looking forward to seeing on She-Hulk Attorney At Law? Leave your thoughts in the comments below or on our social media and check back with The Illuminerdi for more MCU and She-Hulk Attorney At Law.
KEEP READING: SHE-HULK ATTORNEY AT LAW REVIEW: TATIANA MASLANY SMASHES IT AS NEW HERO IN HILARIOUS NEW MARVEL SERIES