In one of the most exciting parts of Marvel Studios' presentation at D23 Expo, the Thunderbolts were finally unveiled. It was already confirmed that Jake Schreier was set to direct the movie, with Kurt Busiek and Eric Pearson writing the script. However, no one knew exactly who would be joining the team. Of course, if you've been paying close attention to Phase Four of the Marvel Cinematic Universe, you might have a good idea of who could Valentina Allegra de Fontaine (Julia Louis-Dreyfus) assemble, already contacting John Walker (Wyatt Russell) and Yelena Belova (Florence Pugh), but other players were also heavily rumored.

It's no surprise, then, that Julia Louis-Dreyfus is reprising her role as Valentina, with Walker and Belova being an integral part of the team. Florence Pugh was not in attendance at the panel, because she is currently shooting Dune: Part Two, but it was announced that she will lead the team in a yet-to-be-disclosed mission. This feels very much like Marvel's version of The Suicide Squad, and more "anti-heroes" could definitely be introduced after this.
RELATED: THUNDERBOLTS: THE DANGEROUS YELENA BELOVA TO REPORTEDLY LEAD THE TEAM OF ANTI-HEROES INCLUDING U.S. AGENT AND BARON ZEMO
Joining them is the Red Guardian (David Harbour), Bucky Barnes (Sebastian Stan), Ghost (Hannah John-Kamen), and Taskmaster (Olga Kurylenko). It's weird to see Bucky involved, but Kevin Feige has assured the audience that he will be the most "stable" member of the team. How will he get involved with Valentina's affairs? Time will tell, but I wouldn't be surprised if he appears in Captain America: New World Order, which could lead into the events of Phase Five's last movie.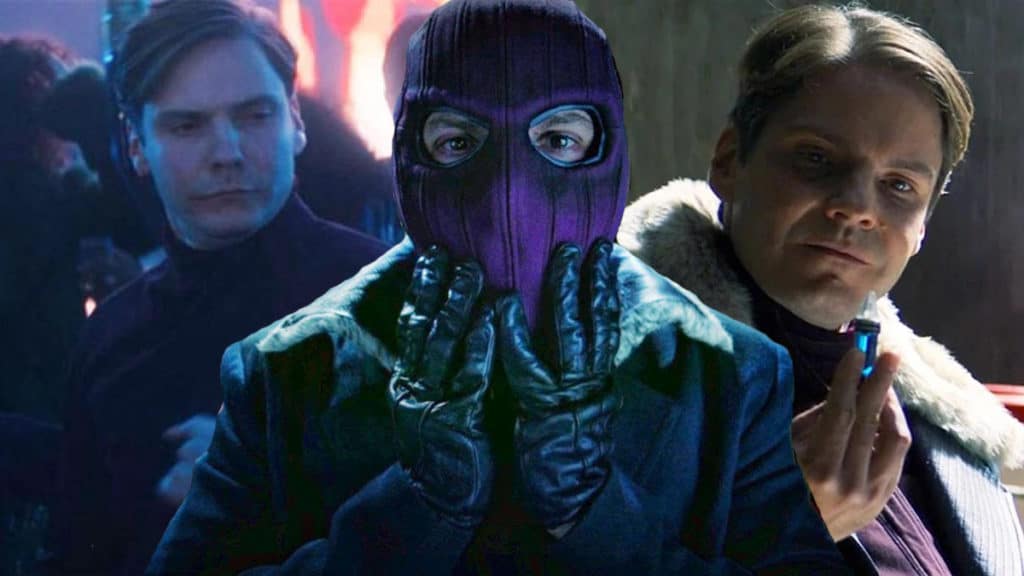 By the way, where's Baron Zemo? Who knows, but one could think that his involvement could be saved for a later date. After all, Marvel doesn't like to announce everything at once and many people's expectations are always overblown whenever they do a panel.
Additionally, a first look image of the team was also revealed, which you can look at below:
Thunderbolts First Look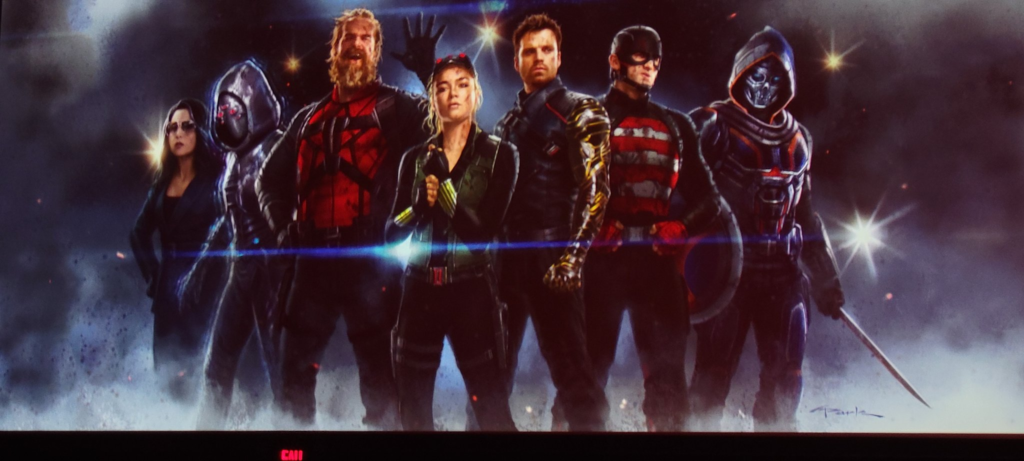 Thunderbolts could be one of Marvel's most exciting crossover events, if they play their cards right. There may have been better filmmakers than Jake Schreier to helm it, but who knows? He could come out of this making one of the best movies in the franchise thus far. If that happens, I'd be very satisfied. I won't lie: Secret Invasion, Thunderbolts, and Armor Wars are three of my favorite Marvel comic runs, and to see them actually doing all of these makes me more excited than whatever the hell Secret Wars is (I semi-kid, of course, but this is how I feel).
But what do you think? Are you excited to see the Thunderbolts in action? Do you think there will be more additions to the team? Let us know in the comments below and be sure to follow us on Twitter for more D23-related content!
KEEP READING: THE LEADER TO BE MAJOR VILLAIN IN CAPTAIN AMERICA: NEW WORLD ORDER VIA D23!