Back at San Diego Comic-Con 2022, Marvel Studios President Kevin Feige announced the official return of Daredevil to the MCU with Daredevil: Born Again. It's already confirmed that Charlie Cox and Vincent D'Onofrio will be back and reprising their respective roles as Daredevil/Matt Murdock and Wilson Fisk/Kingpin, but what about the rest of the supporting cast from the hit Daredevil Netflix TV series? Well, word has emerged that Matt Murdock's former law partner and best friend, Franklin "Foggy" Nelson might be back in the fold for the upcoming series, with Elden Henson reprising his role from the hit show.
The new rumor comes from noted scooper Daniel Richtman's Patreon by way of CBR.com. According to the report, it's rumored that Henson may have already signed on to return to the role of Foggy for Born Again (See below).
ELDEN HENSON RUMORED TO RETURN FOR DAREDEVIL: BORN AGAIN FOR DISNEY+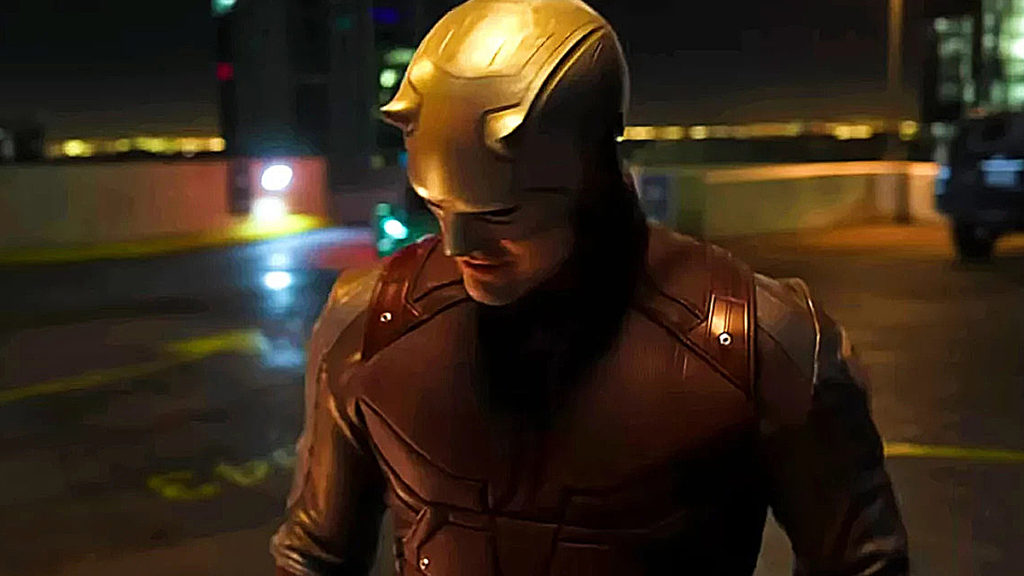 RELATED: DAREDEVIL POTENTIALLY STARTING A NEW PROJECT UNDER THE MCU BANNER
Henson previously appeared in all three seasons of Daredevil on Netflix, along with appearances in Marvel's The Defenders and Luke Cage Season 2 on the streaming service. Foggy and Matt Murdock started off as best buddies and law partners going into business with each other to start their own law firm. However, things went sour in the second season when the two started representing Frank Castle, aka The Punisher, not to mention Matt's extracurricular vigilante activities as Daredevil.
Eventually, Foggy and Matt were able to somewhat mend their friendship, but they did not go back into business with each other. However, Foggy was one of the few people who was fully aware of Matt's secret identity as Daredevil. With that in mind, it would make total sense for Elden Henson to be back in the fold as Foggy for the new series.
Marvel Studios has not confirmed any other actors returning for the series other than Cox and D'Onofrio, who have both already appeared in other MCU projects since the Netflix series concluded in 2018. D'Onofrio returned as Fisk in Hawkeye, and Cox appeared as Matt Murdock in Spider-Man: No Way Home last December.
Daredevil: Born Again has not yet begun filming. The show is slated to debut in 2024 on Disney+ with an 18-episode season. While Charlie Cox won't be back in his own show until 2024, he's also appearing in Marvel's She-Hulk: Attorney at Law later this season. He's also expected to appear in the Echo TV series, along with Vincent D'Onofrio, who reprises his role as Wilson Fisk once again.
RELATED: NEW MARVEL STUDIOS' DAREDEVIL SERIES IN THE WORKS!
Overall, it looks like things are nicely moving together for Born Again, and original cast members from the Netflix show appear to be reassembling. Hopefully, news is not far off that both Henson and Woll are returning to their respective roles.
According to Variety, Matt Corman and Chris Ord (Covert Affairs) are attached to write and executive produce the new television series. No official release date for the new series is available yet. Marvel's Echo, featuring Cox and D'Onofrio, will debut on Disney+ in 2023.
Cox is also slated to voice Matt Murdock/Daredevil once again in the upcoming animated series, Spider-Man: Freshman Year, which is streaming exclusively on Disney+ in 2024.
What do you think of the news? Are you excited about the idea of Elden Henson returning as Foggy for Daredevil: Born Again? Are there other cast members you think should be back for the show? What about Deborah Ann Woll as Karen Page? Let us know what you think on the topic on our official Twitter account.
KEEP READING: DAREDEVIL: WHAT THE MCU CAN LEARN FROM THE 2004 DAREDEVIL DIRECTOR'S CUT
Source: Daniel Richtman, Comic Book Resources