According to a new report, a Daredevil reboot from Marvel Studios is in the works at Disney+! This is incredibly exciting news for fans of Matt Murdock and his titular Netflix Series. Charlie Cox will reprise his role as Matt Murdock.
Marvel Cinematic Universe Daredevil Series In Pre-Production!
VIDEO: Asher Freidberg
Is Netflix's Daredevil Canon?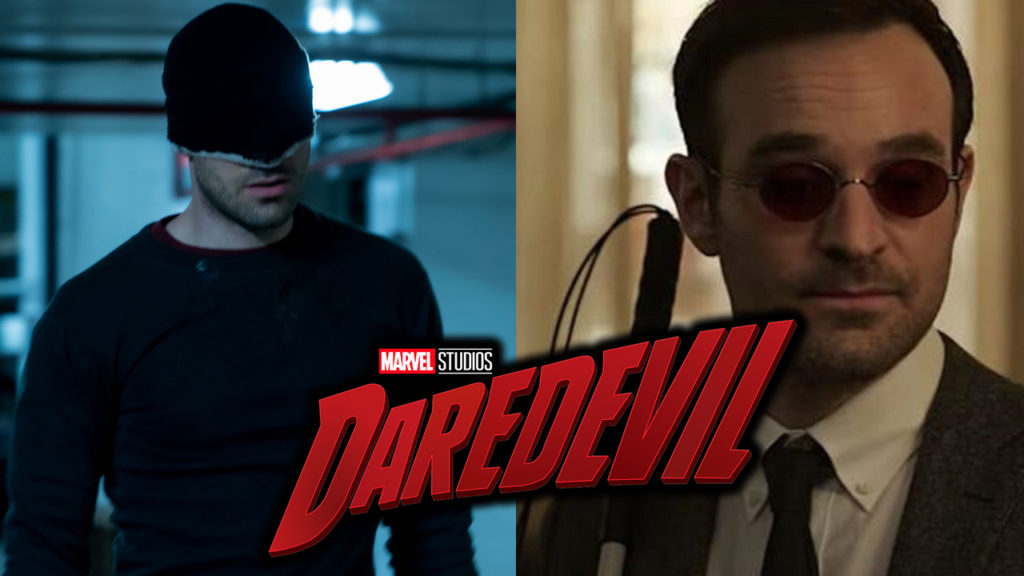 Variety claims that Matt Corman and Chris Ord are attached to write the series. This project is said to be a "new, but continued series" from the original Netflix Daredevil series. The way we interpreted this is that this upcoming Disney+ series will be The New Batman Adventures to the Batman: The Animated Series. In other words, this series will likely consider everything that happened in the first three seasons of Netflix's Daredevil canon.
RELATED: EXCITING LIVE-ACTION CAPTAIN CARTER SERIES RUMORED TO BE IN DEVELOPMENT AFTER DOCTOR STRANGE 2
After Matt Murdock's cameo appearance in Spider-Man: No Way Home, fans have wondered what other characters could appear in this reboot. As of now, the only characters from the Netflix Marvel shows that have properly appeared in the Marvel Cinematic Universe are Matt Murdock and Wilson Fisk, Daredevil and Kingpin respectively. So let's talk about who else could reprise their roles in this Marvel Cinematic Universe reboot of Daredevil. 
Kingpin
RELATED: WHAT'S NEXT FOR THE KINGPIN OF CRIME IN THE MCU?
You can't have a Daredevil project without Kingpin. The rivalry between the two is unmatched, especially after seeing their feud last three seasons in the Netflix Series. With Kingpin having his proper Marvel Cinematic Universe debut in Hawkeye, shortly followed by Daredevil's appearance in Spider-Man: No Way Home, they are certainly setting the two up for a reunion.
Elektra
RELATED: WHAT THE MCU CAN LEARN FROM THE 2004 DAREDEVIL DIRECTOR'S CUT
We could also see the return of Elektra in this upcoming series. Elektra hasn't been seen since her character's apparent demise in the finale of Netflix's Defenders when a building fell on her and Daredevil. As we know, Matt Murdock did survive this, and if he managed to make it out of the rubble, Elektra easily could have too. It wouldn't be the first time she cheated death.
Bullseye
RELATED: WILD RUMOR: CAPTAIN AMERICA 4 TO FEATURE MOON KNIGHT APPEARANCE!
A character who debuted in Season Three of Daredevil and was seemingly set up for a future rivalry with Matt Murdock is none other than Bullseye. His character worked for Kingpin in the final season of Daredevil, but had his spine broken by Fisk after betraying him. Last we saw him, doctors were seen operating on his broken spine as his eyes open, teasing his eventual return. Years later, we could see the return of Bullseye, and hopefully we'll see him in his comic book costume.
Foggy Nelson & Karen Page
RELATED: DAREDEVIL: THE ILLUMINERDI REVISITS THE LEGENDARY MARVEL NETFLIX SERIES
It'd be a shame if Matt Murdock wasn't joined by his closest friends, Foggy Nelson and Karen Page. The three of them have been working together since Season One, and with the ending of Season Three teasing Page joining Nelson and Murdock, it'd be exciting to see that thread continued. Deborah Ann Woll has expressed interest in reprising her role as Karen Page.
The Defenders (& The Punisher)
RELATED: CHARLIE COX IMAGINES AN "UPGRADED VERSION" OF DAREDEVIL FOR THE POPULAR CHARACTER'S INEVITABLE RETURN
Finally, we can hope that the new Daredevil series means we will soon be seeing the rest of Netflix's Marvel heroes return, including Jessica Jones, Luke Cage, The Punisher, and what the heck, even Iron Fist. Krysten Ritter and Mike Colter were recently seen together, could they be getting ready to film scenes for upcoming Marvel Studios projects? It's truly a possibility.
Echo & She-Hulk: Attorney At Law
RELATED: DOCTOR STRANGE 2 STAR BENEDICT WONG CONFIRMED TO APPEAR IN SHE-HULK: ATTORNEY AT LAW
Daredevil is expected to appear in Echo, starring Alaqua Cox, and rumored to appear in She Hulk: Attorney At Law starring Tatiana Maslanay. These appearances could easily lay the groundwork for his upcoming Marvel Cinematic Universe series.
Are you excited for the Marvel Cinematic Universe reboot of Daredevil? Do you think it will hold up to the original Netflix Series? What do you hope to see? Let us know in the comments and on our Twitter!
CONTINUE READING: DOCTOR STRANGE 3: EVERYTHING WE KNOW!