A magnificent line-up of content will be coming to Crunchyroll this Fall, including fan-favorite continuations of anime shows. The line-up sees the return of shows such as Welcome to Demon School! Iruma-kun, Uzaki-Chan Wants to Hang Out!, My Hero Academia, and more. They will also be joined by new content and shows that will have fans happy all season, including Chainsaw Man and Spy X Family. Here is the full list of anime that will be added to the Crunchyroll library between the end of September and November.
Crunchyroll has been an anime fan's paradise, with all types of anime part of their catalog in more than 200 counties and territories globally. The streaming service also includes simultaneous translation in over ten different languages, allowing the global audience to enjoy their renowned content. Audiences can choose to watch anime free with ads or even select three different subscriptions for an ad-free viewing experience and a variety of perks as a reward.
Amazing new season of content from Crunchyroll 
Starting this weekend, expect a supercharged line-up of anime premiering on Crunchyroll this Fall 2022 season with more than 40 of the most electrifying new and returning titles simulcast straight from Japan, subtitled and dubbed, which will include captivating and immersive series like Chainsaw Man, My Hero Academia Season 6, SPY x FAMILY, Mob Psycho 100 III, To Your Eternity Season 2, BLUELOCK, and a whole lot more.
New acquisitions for Crunchyroll's Fall line-up that haven't been previously announced include, Uzaki-Chan Wants to Hang Out! Season 2, Welcome to Demon School! Iruma-kun Season 3, Pop Team Epic Season 2, Berserk: The Golden Age Arc – Memorial Edition, BOCCHI THE ROCK!, Mobile Suit Gundam: The Witch from Mercury, IDOLiSH7! Third BEAT!, Legend of the Galactic Heroes: Die Neue These Season 4, and Legend of Mana -The Teardrop Crystal- among others. Additional series will be announced soon, and updates can be found at Crunchyroll News as they are made. 
RELATED: NEW MY HERO ACADEMIA SEASON 5 OVAS AVAILABLE NOW ON CRUNCHYROLL 
Simulcasts on Crunchyroll continuing from the Summer 2022 anime season are One Piece, BORUTO: NARUTO NEXT GENERATIONS, DRAGON QUEST The Adventure of Dai, Digimon Ghost Game, Case Closed (Detective Conan), Delicious Party Pretty Cure, Lucifer and the Biscuit Hammer, Utawarerumono Mask of Truth, Shadowverse Flame, and Obey Me! The Anime Season 2.
See Crunchyroll's current slate of Fall 2022 simulcast anime below:
NEW ANIME SIMULCASTS STARTING FALL 2022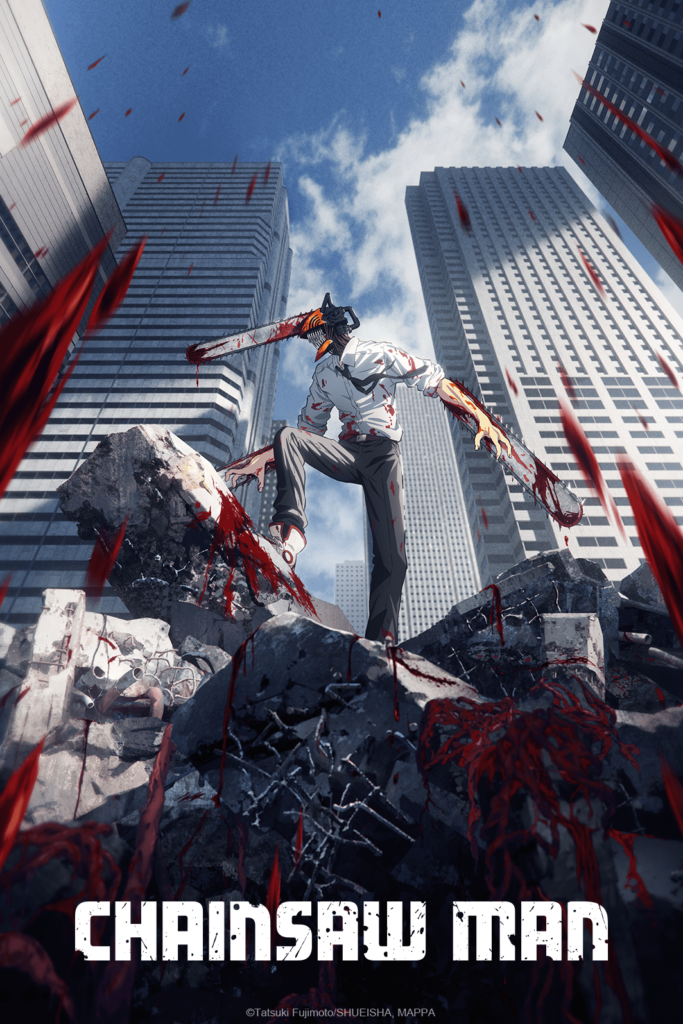 SEPTEMBER 24
I'm the Villainess, So I'm Taming the Final Boss (Maho Film)
Aileen Lauren d'Autriche's wedding plans have been suddenly canceled—by her own fiancé! The shock of this jolted her into remembering she's been reincarnated in an otome game as the villainess. As she recalls, her fate is one of doom, but maybe she can avoid it by marrying the final boss, the Demon King Claude. Her new game plan—seduce the Demon King and live happily ever after. (Official Trailer)
Dub languages will include: English, Latin American Spanish, Brazilian Portuguese, and French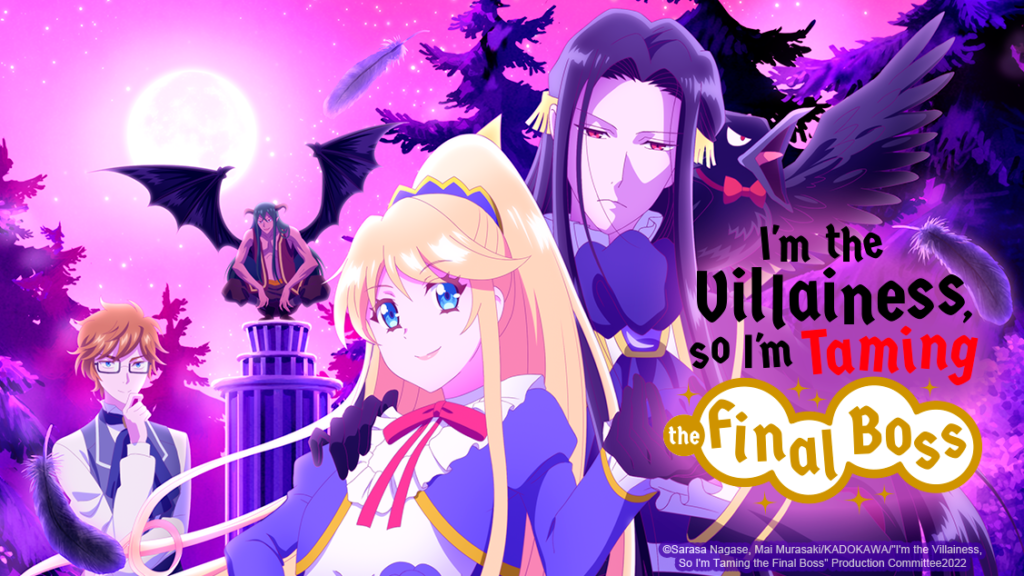 SEPTEMBER 29
The social and political reforms implemented by Reinhard are earning more and more support from the citizens of the Galactic Empire. Meanwhile, the Free Planets Alliance is experiencing a declining phase, its national power weakened significantly due to widespread government corruption, despite the military success it has achieved on the battlefield. As the balance of power between the two superstates dominating the Galaxy is clearly undergoing a major shift, Adrian Rubinsky, the Landesherr of the autonomous and nominally neutral dominion of Fezzan, sees an opportunity to take advantage of the situation.
OCTOBER 1
With Bakugo and Todoroki, Deku is doing his work study at the office of the number one hero, Endeavor. Working hard in the best possible environment, he is growing as a hero and using Blackwhip, a new Quirk that was hiding in One For All. Meanwhile, Tomura Shigaraki from the League of Villains clashes against the Metahuman Liberation Army led by Re-Destro.
CRUNCHYROLL BRINGS THE ASTONISHING ANIME AWARDS TO JAPAN IN 2023
While he's being driven into a corner fighting Re-Destro, he recovers forgotten memories of his terrible childhood and is awakened. He seizes the Metahuman Liberation Army, expands its influence, and now desires a new power for himself to destroy everything. (Official Trailer) 
Dub languages will include: English, Latin American Spanish, Brazilian Portuguese, French, and German
SPY x FAMILY (WIT Studio and Cloverworks)
World peace is at stake and secret agent Twilight must undergo his most difficult mission yet—pretend to be a family man. Posing as a loving husband and father, he'll infiltrate an elite school to get close to a high-profile politician. He has the perfect cover, except his wife's a deadly assassin and neither knows each other's identity. But someone does, his adopted daughter who's a telepath! (Official Trailer)
Dub languages will include: English, Latin American Spanish, Brazilian Portuguese, French, German, and Russian

College junior Shinichi Sakurai may have been at the mercy of his pesky junior, Hana Uzaki, but his summer vacation turned out to be boredom-free. Still, that just wasn't enough hanging-out for Uzaki-chan! There's the school festival in fall; then winter brings Christmas and all kinds of events! And this time around promises to be an even bigger blast when the delightful Uzaki family joins in! Being watched over, toyed with, pushed into action: Are we starting to see the tiniest signs of change coming to the daily lives of these ordinary students? The YA slapstick romcom returns with a double dose of everyone's favorite annoying-cute college student! (Official Trailer)
Dub languages will include: English, Latin American Spanish, Brazilian Portuguese, French, and German
Berserk: The Golden Age Arc – Memorial Edition (Studio 4°C)
He trusts nothing but his own sword. He has no place to call home. The lone mercenary Guts travels a land ravaged by a hundred-year war. Moving from battlefield to battlefield, his skill and ferocity eventually attract the attention of Griffith, the leader of a group of mercenaries called "The Band of the Hawk." Desiring Guts's power to help him achieve his goals, Griffith succeeds in recruiting the distrustful Guts by challenging him to a duel and defeating him.
RE:ATED: DRAGON BALL SUPER: SUPER HERO REVIEW – THE 21ST DRAGON BALL FILM FEELS LIKE A NEW BEGINNING
As the Band of the Hawk fight together and their bond as a unit grows stronger, Griffith and Guts's bond deepens as well. With their continued success on the battlefield, Griffith achieves the first step toward his lofty goals: his band of mercenaries becomes recognized as a full-fledged army within the Midland Kingdom. Despite all their success, Guts begins to question his reasons for fighting for Griffith's dream, which, unbeknownst to Guts, is destined to bestow a monstrous fate on them both.(Official Trailer) 
Dub languages will include: English, Latin American Spanish, Brazilian Portuguese, and French

Pop Team Epic Season 2 (Space Neko Company)
What do you get when you mix two friends, one quick to anger and the other cool as a cucumber and throw them into the most ridiculous situations imaginable? You get Pop Team Epic! Popuko and Pipimi are back for another genre bending season full of incredibly bizarre situations, hijinks and a splash of crude behavior. (Official Trailer)
Dub languages will include: English
Raven of the Inner Palace (Bandai Namco Pictures)
What is the true identity of the solitary Raven Consort? The Chinese fantasy light novel series by Koko Shirakawa that has sold over one million copies is now an anime. The Raven Consort is a special consort living deep in the inner palace who, despite her title, does not perform nighttime duties for the emperor. Some who have seen her say she has the appearance of an old woman, while others describe her as a young girl.
The Raven Consort's name is Shouxue. She has the ability to use mysterious arts and will accept any favor asked of her, whether it is to find something lost or to curse someone to death. The current emperor, Gaojun, visits her one night to ask a favor. Their meeting exposes a secret that will turn history on its head… (Official Trailer) 
For more info on Crunchyroll's Fall 2022 season, continue to the next page.