Marvel Games and 2K just unveiled a new pre-order bonus for Marvel's Midnight Suns that will make you question if you should pre-order from Gamestop. 
2K games officially revealed that if you purchase either the enhanced or Legendary edition of Midnight Suns from Gamestop either in-store or online you will receive a new Iron Man Midnight Suns Funko pop. However, be aware the limited edition Funko will only be available until supplies last.
Midnight Suns Limited Edition Funko Pop Pre-Order!
According to 2K games "The figure is currently available as a gift with purchase for GameStop customers who purchase a physical copy of the Legendary Edition or Enhanced Edition of Marvel's Midnight Suns from participating GameStop stores in the US and Canada.* The design features stunning, intricate gold and black armor unique to Firaxis' vision of the darker, more supernatural side of Marvel."
In addition to the incredible Funko, the reveal also did help peel back the mystery of the upcoming card strategy game with the confirmation that those new iconic designs being shown in marketing are a new original concept, but also "a blend of magic and Stark Tech."
2K Games Reveals Meaning Behind The Gold Suits
During an interview with Gamerbraves, creative director Jake Solomon discussed what the player can expect with the new cosmetics. Still, there may be more to the assortment of iconic comic books and apparel.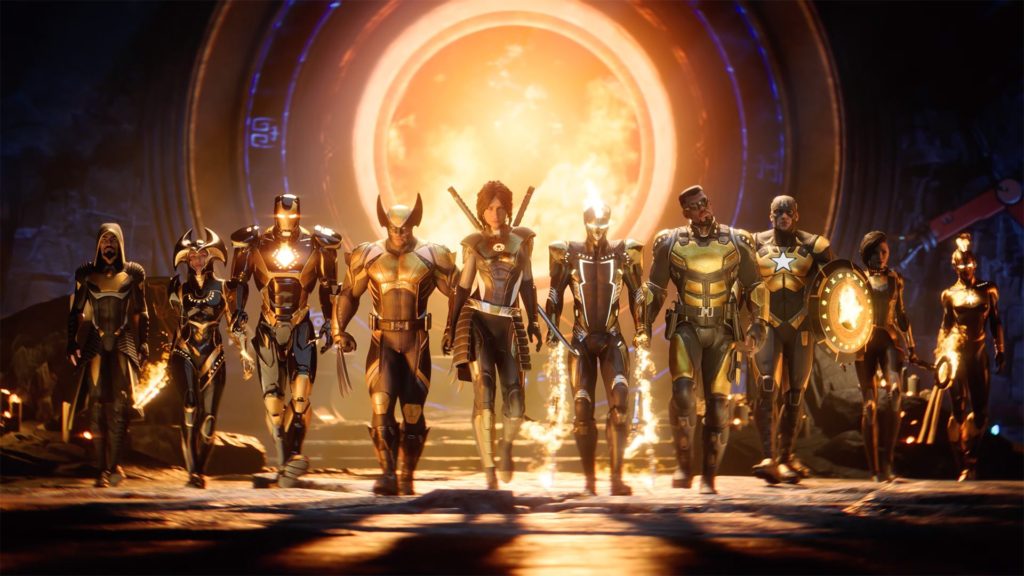 "The suits are a blend of magic and Stark Tech, giving the characters an edge against their enemies. They also allow those who can't battle with magic to have a chance against the game's supernatural foes."

Creative Director, 2K Games Jake Solomon via Gamerbraves Interview
Solomon adds the suits will give Captain America and Captain Marvel protection similar to The Hunter and updated attacks that reflect the power the suits have to offer. However, obtaining these outfits requires a different kind of effort on the player's part.
Midnight Suns is all about relationships and choices
According to Solomon, players can obtain these suits once they've maxed out their friendship level with each hero. Many veterans of the strategy game genre may feel this may seem quite familiar, and this mechanic lets the player know their choices will matter as the story progresses. So in simple terms, the more you connect, and bond, your friendship level will give direction to more than a new suit, as it also gives players access to the powerful Midnight Sun ability. The execution and premise sound good on paper. Still, fans feel that post-end game suits need to be rewardable and compensate the player for fulfilling side quests or go the extra mile to extend and flesh out replayability.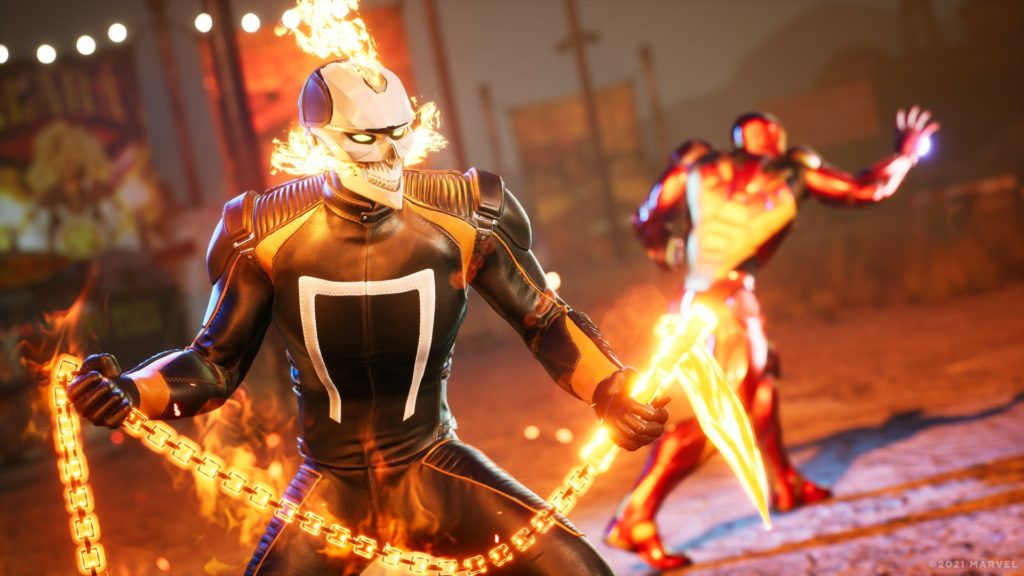 From Solomon's comments, it does feel that 2K made sure to zone in on what makes an RPG stable and reflective of the player. It will be interesting knowing the Hunter is fully customizable, and players will have to weigh their choices carefully while also understanding that Lilith's main purpose of being a villain represents division among people. Whereas the Hunter(The Player) can evolve by forming strong bonds, allowing your team to grow stronger, the suits will reflect this while giving a sense of achievement and gratitude to the gameplay experience. 
Marvel's Midnight Suns is officially slated to release later this year on December second for the latest Next Gen consoles consisting of PS5, Xbox Series X/S, and PC. And the pre-order bonus is a Defender Doctor Strange cosmetic skin. No update regarding the last-gen consoles, XB1, PS4, and Nintendo Switch, has been revealed besides that a release date will be later set. For a full breakdown of what's included in each version of the game, as well as pre-order bonuses, please visit www.midnightsuns.com.
Source: https://2k.com/en-US/