The long-awaited Chainsaw Man finally makes its streaming debut this week on Crunchyroll. The new anime series debuts on Tuesday, October 11 at 9:00 am PT. The new series, based on the hit manga series created by Tatsuki Fujimoto, will finally be available for fans to stream across the globe.
The new series will be part of Crunchyroll's "supercharged" Fall 2022 anime season.
CHAINSAW MAN HITTING CRUNCHYROLL APP THIS WEEK
New episodes of Chainsaw Man will debut on Tuesdays on Crunchyroll. Crunchyroll is also set to debut weekly simulcast English-dubbed episodes of the series starting at a later date.
Additionally, fans can spread their love and appreciation with special hashtags featuring a Pochita image on Twitter using the following hashtags:
#ChainsawMan
#Denji
#Makima
#Pochita
#DevilHunter
#ChainsawMan
RELATED: CRUNCHYROLL REVEALS A SUPERCHARGED FALL 2022 ANIME SEASON WITH "CHAINSAW MAN," "SPY X FAMILY," "MY HERO ACADEMIA," AND MORE!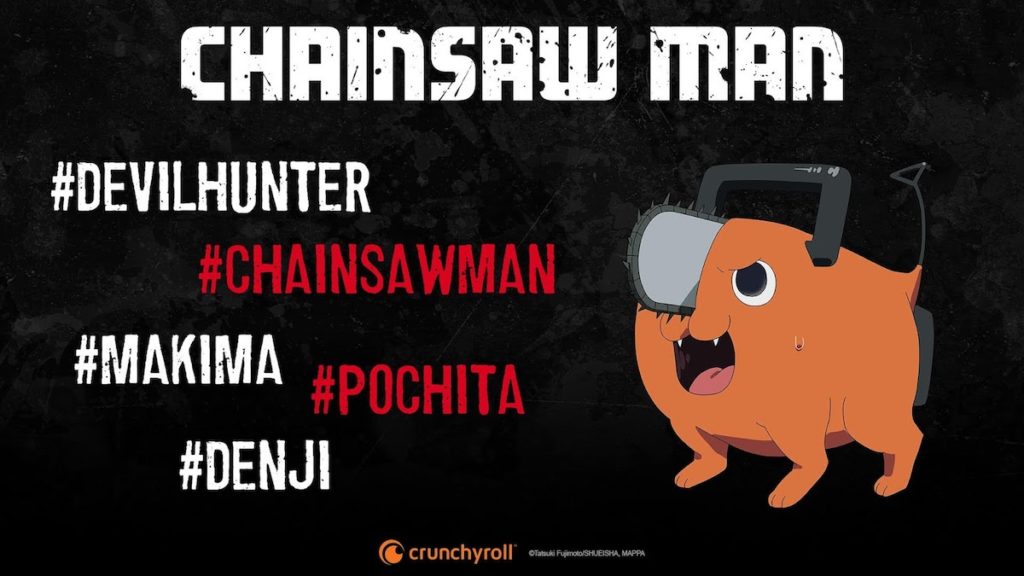 The new series follows a teenage boy Denji, who lives alone with a Chainsaw Devil named Pochita. After being left in crippling debt by his father, Denji's life has hit rock bottom and he has to pay off his father's debts by harvesting devil corpses with his pet, Pochita. One day, Denji is betrayed and killed. As his consciousness starts to fade, he makes a contract with Pochita, who revives him as Chainsaw Man, a man who sprouts chainsaws out of his body and has a devil's heart.
RELATED: ONE PIECE FILM RED TICKETS ON SALE NOW AND ENGLISH DUB CAST & GORGEOUS MOTION POSTERS REVEALED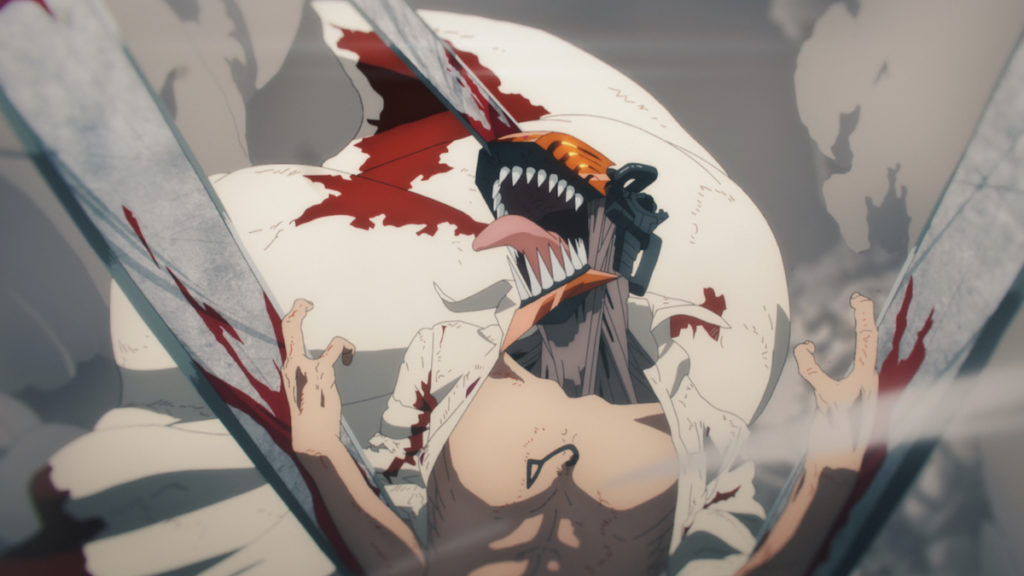 On the English dub side, the show stars Ryan Colt Levy as Denji, aka Chainsaw Man, Suzie Yeung as Makima, Reagan Murdock as Aki, and Sarah Widenheft as Power. Here's the rest of the recently announced Japanese voice-over cast:
Kikunosuke Toya as Denji
Shiori Izawa as (Nanachi in Made in Abyss) as Pochita
Tomori Kusunoki (Natsume in Deca-Dence) as Makima
Shogo Sakata (Karin Sasaki in Fire Force) as Aki Hayakawa
Fairouz Ai (Jolyne Kujo in JoJo's Bizarre Adventure: Stone Ocean) as Power
Mariya Ise (Reg in Made in Abyss) as Himeno
Karin Takahashi (Suika in Dr. STONE)as Kobeni Higashiyama
Taku Yashiro (Tanuma Tsubasa in Kaguya-sama: Love is War) as Hirokazu Arai
Kenjiro Tsuda (Kento Nanami in JUJUTSU KAISEN) as Kishibe
Besides Chainsaw Man, Crunchyroll looks like it has curated an impressive lineup of shows for its Fall 2022 season. These include new seasons of returning shows such as SPY x FAMILY, My Hero Academia, and Mob Psycho 100. Besides Chainsaw Man, other new simulcasts for Crunchyroll this season include the likes of BLUELOCK, I'm the Villainess! So I'm Taming the Final Boss, and Shinobi no Ittoki. Overall, it looks like a pretty exciting and eclectic lineup.
RELATED: CRUNCHYROLL REVEALS CHAINSAW MAN ENGLISH DUB CAST ALONG WITH A NEW TRAILER
However, Chainsaw Man definitely stands out from the lot with its unique concept and premise, not to mention a quirky cast of characters. The footage so far looks crazy and intense, but it also looks like the production crew at Studio MAPPA have really captured the look, essence, and style of Tatsuki Fujimoto's manga. This definitely appears to be a show that is worth a look and one to add to the weekly streaming queue.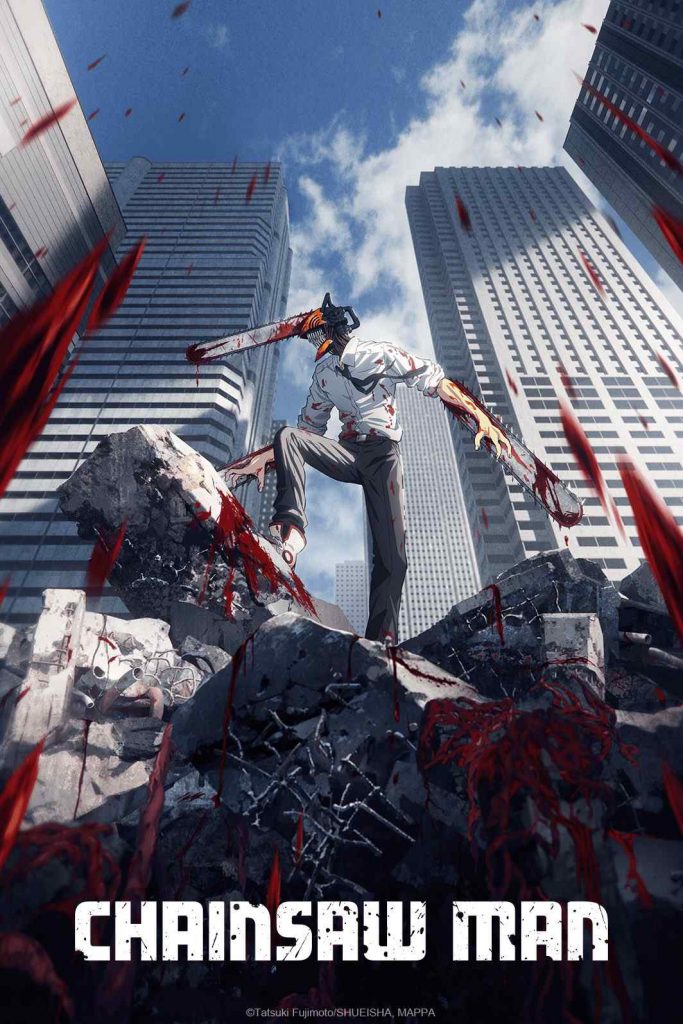 Fans can check out the first episode of Chainsaw Man with English subtitles on Crunchyroll right now. But what do you think of the series and Crunchyroll's Fall 2022 seasonal lineup? Do any other shows stick out besides Chainsaw Man? Are there any specific shows you plan on adding to your watchlist? Let us know what you think about the subject on The Illuminerdi Twitter account.
KEEP READING: CRUNCHYROLL HITTING COMIC-CON INTERNATIONAL WITH DYNAMIC SLATE OF PROGRAMMING IN 2022
SOURCE: Crunchyroll