John Wick: Chapter 4 delivers an action-packed trailer of violence and intrigue.
The secret world of assassins gets exposed a little more with each new Chapter of the John Wick Saga. Keanu Reeves returns as the titular character in John Wick Chapter 4. Wick is attempting to gain his freedom from The High Table. To do so, he must win a duel against Marquis (Bill Skarsgård). It might also be Donnie Yen's character, Caine, who we see have an intense confrontation in the beginning of the trailer. But we also see Caine fighting Hiroyuki Sanada's character Shimazu later. There's a lot going on, and thankfully it looks as if the trailer is giving us narrative but also attempting to trick us with the visuals. Watch it for yourself below:
John Wick: Chapter 4 Official Trailer
RELATED: Ballerina Reveals The Breathtaking Keanu Reeves is Joining The John Wick Spin-Off
As you can see, there's a lot going on in the John Wick: Chapter 4 trailer. Wick and Winston seem to have buried the hatchet after Winston shot Wick off the roof, which seems good because Winston seems to be helping Wick break free of The High Table. A lot more questions are spawned than answered. The John WIck franchise masterfully rides the line of straightforward but unpredictable. It retains some very key elements and staples throughout the franchise, but the story doesn't feel like it's waning or reliant on a strict structure. It looks to be building on itself rather than merely continuing. It is arguably Reeves' most beloved franchise.
RELATED: Wakanda Forever Producer Talks Weaving All of the Colors of Grief into the Film
Reeves has been a part of many iconic franchises like The Matrix and the Bill and Ted franchise. However, none of the other franchises are as consistently high-rated as the John Wick franchise is. The John Wick franchise already has a green light for the fifth film with Stahleski and Reeves ecstatic about it. There is also the spin-off film Ballerina which Reeves is set to appear in as John Wick, This kind of guarantees wick will survive the events of John Wick: Chapter 4. Fans are also clamoring for a spin-off starring Halle Berry's character, so there are a lot of solid plans and hopeful ones for the franchise on numerous fronts.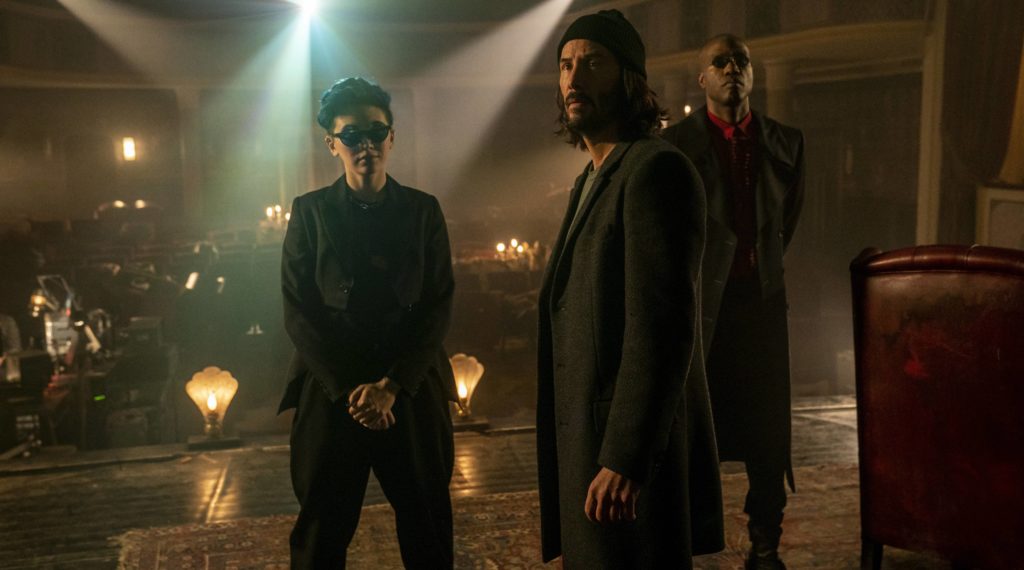 Which the latest Matrix movie does not seem to be experiencing. The latest films received mixed reviews from fans and critics alike. With the recent discovery acquisition, it is hard to tell the status of a lot of franchises that aren't DC or Harry Potter. Personally, I believe the franchise should be passed on or at least spun off with a focus on Jessica Heniwck's Bugs. Henwick has delivered tremendous performances in all of her roles and would likely take the series to entirely new areas.
John Wick: Chapter 4 releases exclusively in theaters on March 24, 2023
About John Wick: Chapter 4
Release Date: March 24, 2023
Director: Chad Stahelski
Producers: Chad Stahelski, Basil Iwanyk, Erica Lee
Music composed by: Tyler Bates, Joel J. Richard
Cinematography: Dan Laustsen
Screenplay by: Shay Hatten, Michael Finch
Edited by: Nathan Orloff
Production Companies: Thunder Road Pictures, 87Eleven Entertainment
Distributed by: Lionsgate

Logline

​​John Wick (Keanu Reeves) uncovers a path to defeating the High Table. But before he can earn his freedom, Wick must face off against a new enemy with powerful alliances across the globe and forces that turn old friends into foes.
Are you excited about John Wick: Chapter 4? What do you think is up with Winston? Does knowing number 5 is greenlit kind of spoil this one a bit? Let us know what you think of the trailer and share your thoughts with us on social media.
KEEP READING: Black Panther: Wakanda Forever Review – A Powerful Emotional Epic That Reignites Classic Marvel Fire With a New Flame