Three years after we last saw him in Avengers: Endgame, Black Panther: Wakanda Forever finally brought the mighty M'Baku back into our lives. Played by Winston Duke, the character didn't have a huge presence in the new movie, and his role was relegated to advisor to the queen. However, he got a big promotion in his final scene, as the actor recently confirmed.
Spoilers for Black Panther: Wakanda Forever ahead
M'Baku's final scene had him hopping off a ship and stepping into the Warrior Falls to defend his claim as the new King of Wakanda. Speaking to Esquire in a new interview, Duke confirmed that he is the King by the time the credits roll:
"Yeah, it's kind of cool to be revealed as the King of Wakanda at the end of the movie. That's huge. So whatever that entails, it's gonna be a fun one."
RELATED: REMARKABLE BLACK PANTHER: WAKANDA FOREVER POST-CREDIT SCENE EXPLAINED [SPOILERS]
He was also asked what are the characteristics of a king, to which he replied the following, giving a special shoutout to his co-star Angela Bassett:
"I think they are very similar to being the characteristics of a Queen. I think any power of authority and leadership is gonna be defined by their willingness to think of the greater good for everyone instead of their own personal needs and their own agendas, which is, you know, easier said than done given the history of the world.

Queen Ramonda in Black Panther is just the most sacrificial queen. She even has a line when she says 'I've lost my husband, my children. Everything. For this country. Have I not given enough?' Oh man, Angela is one of those icons that is so surreal to just being in her presence every day, because I grew up watching Angela Bassett [in] What's Love Got To Do With It?, you know, throwing that cigarette into the car and it explodes. And I'm gonna take this time to say thank you.

Thank you Angela, thank you so much. Thank you for everything you've done, thank you for everything you continue to do, and thank you for the space you continue to occupy, unapologetically."
Will M'Baku be the new Black Panther?
This is perhaps the most interesting question moving forward. While T'Challa was both King and Black Panther after he defeated Killmonger in the first movie, it's not always the case that the nation's ruler is the same person as its protector. Case in point, T'Chaka was King while his son, T'Challa, was the Black Panther.
Therefore, it is up in the air whether Shuri will continue as the protector of Wakanda or not. In the movie, she took on the mantle to exercise her revenge upon Namor after he killed Queen Ramonda, but it felt like this would be a one-and-done situation as she tested out the new synthetic Heart-Shaped Herb.
While I was personally championing Nakia as the new Black Panther, M'Baku was always a very strong choice. He is a leader, a mighty warrior, and came very close to defeating T'Challa himself in combat at the beginning of the first movie. Shuri was always a lab rat, and that's no detriment to her. Quite the opposite, it is a reaffirmation of her strengths and her value as a character. While I strongly opposed the option of her becoming the new Black Panther in Wakanda Forever, I admit that the script does set it up quite properly and that it was a reasonable choice within the movie.
RELATED: 'BLACK PANTHER: WAKANDA FOREVER' SCORES BIG $180 MILLION OPENING
But Shuri is no warrior. She never had any interest in battle, may I add, as both Black Panther and Avengers: Infinity War clearly laid out. She is not Riri Williams, who builds her own tech for herself. The interesting narrative question now becomes whether or not she'd be willing to build that tech for M'Baku.
There is, of course, another player in the game. The mid-credits scene introduced T'Challa's son in one of the most powerful moments in the entire movie. The character will inevitably become a major player in the MCU going forward, but he is currently very young. A third Black Panther movie could potentially explore what his existence means for the throne and the protector mantle, though the kid would have to grow at least another 10 years. Will we see that big of a time jump anytime soon? What do you think T'Challa's son means for the future of the MCU? Let us know in the comments below!
Where will M'Baku appear next?
As with pretty much everything Marvel-related, we don't know much. Kevin Feige has said before that there have been informal conversations regarding a threequel, but nothing beyond that for now. There are two spin-off series for Disney Plus in early development, one focused on Okoye and the Dora Milaje, tentatively titled Midnight Angels following the suit introduction in Wakanda Forever, and another focused on exploring the world of Wakanda. Additionally, Ironheart will premiere next year on Disney Plus and will follow Riri Williams' adventures following the events of the new movie.
As it became the norm with Infinity War and Endgame, the entire MCU will be meeting up in the upcoming two-part conclusion to the Multiverse Saga, Avengers: The Kang Dynasty and Avengers: Secret Wars. While it hasn't been confirmed yet, M'Baku, the Dora Milaje, and more characters from Wakanda will surely have a say in the battle against the all-powerful Kang The Conqueror.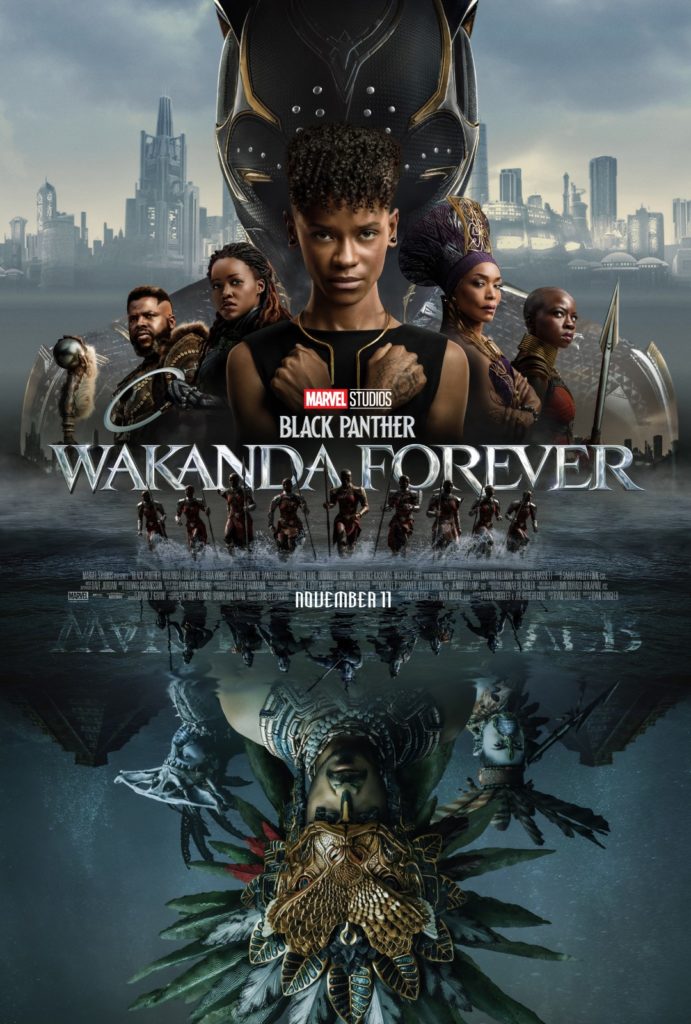 What do you think of M'Baku as the King of Wakanda? Will he be a good leader? Let us know in the comments and on our social media!
KEEP READING: AGATHA: COVEN OF CHAOS: MORE STORY DETAILS REVEALED: EXCLUSIVE
Source: Esquire on YouTube