With Black Panther: Wakanda Forever, Marvel Studios introduced a brand-new character into the MCU in Riri Williams, played by Dominique Thorne. The character, also known as Ironheart in the comics, is one of the smartest people on the planet and started building her own Iron Man suit when she was 15. She's now 19, attends MIT, and is awfully worried about missing her Differential Equations lessons.
Thorne will reprise the role as the character in next year's Ironheart series for Disney Plus, and in a new interview, the actress hinted at the series addressing some unanswered questions.
Ironheart To Carry On The Stark Tradition?
Speaking to ComicBook.com, Thorne said the following about the similarities between Riri Williams in the comics and the MCU:
"They definitely are similar, but definitely two independent expressions of this beautiful mind. I think the answer to that is best left to the series next year, so that's where you'll have to come for the truthful answer to that question."
She then added that Riri is, much like Tony Stark was, slightly egotistical and very determined in what she does. And that's part of the reason why she built the suit we already saw in the movie:
"I do think in Riri's creation of this suit, or pursuing a build like that, I think that there's an inherent acknowledgment of what Tony Stark did by creating this suit of armor. I think for someone as ambitious as Riri Williams, it's without a doubt something that draws you in and begs your attention. As you can tell from the movie, that ambition will lead where it will lead and this time it's led to her being in line with him by creating her very own suit of armor."
Did Dominique Thorne ever meet Robert Downey Jr.?
In another interview with Screen Rant, Thorne revealed that Tony Stark himself, Robert Downey Jr., had some beautiful words for her and her character:
"I wasn't able to speak with RDJ before we got into filming or anything, but right toward the conclusion of the film, I actually had the chance to speak with him through FaceTime. A cast mate over on Ironheart had actually done a show with him and connected us, and he had some beautiful words to say about how much he believes that Riri Williams is and should always be her own person, her own thing. That this legacy is headed in the right direction and all the beautiful encouraging things that you hope to hear from the Iron Man himself."
Even though he passed away during the events of Avengers: Endgame, Tony Stark's footprint in the MCU has been one of the elephants in the room across all Phase 4 projects, and beyond. He lives on through his legacy, a topic that will definitely be explored in the upcoming Armor Wars, which has now been repurposed into a theatrical film.
When will we see Riri Williams next?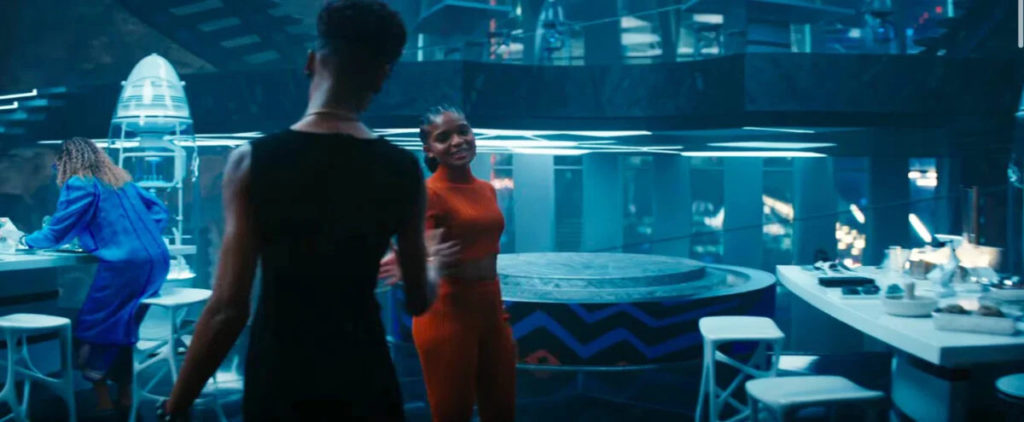 As Marvel Studios president Kevin Feige announced during the summer, we will be seeing Dominique Thorne wear her suit in the upcoming series Ironheart, which will be released during the fall of 2023. The series wrapped production shortly before Black Panther: Wakanda Forever debuted in theaters, and will introduce important elements into the MCU. Anthony Ramos has been confirmed to be playing The Hood, and will probably play the main antagonist of the film. (He is also reportedly playing a major role in the universe going forward.)
Solo's Alden Ehrenreich was cast in the series a while ago and is rumored to be playing Ezekiel "Zeke" Stane, Obadiah Stane's son. A wild rumor out there also points to Sacha Baron Cohen possibly playing Mephisto in Ironheart. The plot of the series will apparently revolve around the in-universe conflict between magic and technology. The series will also represent a huge leap for representation on-screen for Marvel Studios, as it will feature the first transgender superhero in the MCU.
RELATED: 'BLACK PANTHER: WAKANDA FOREVER' SCORES BIG $180 MILLION OPENING
Additionally, given the way Wakanda Forever ends, it's possible that Letitia Wright's Shuri could make an appearance in the series, which will be partially set in Chicago, according to set photos.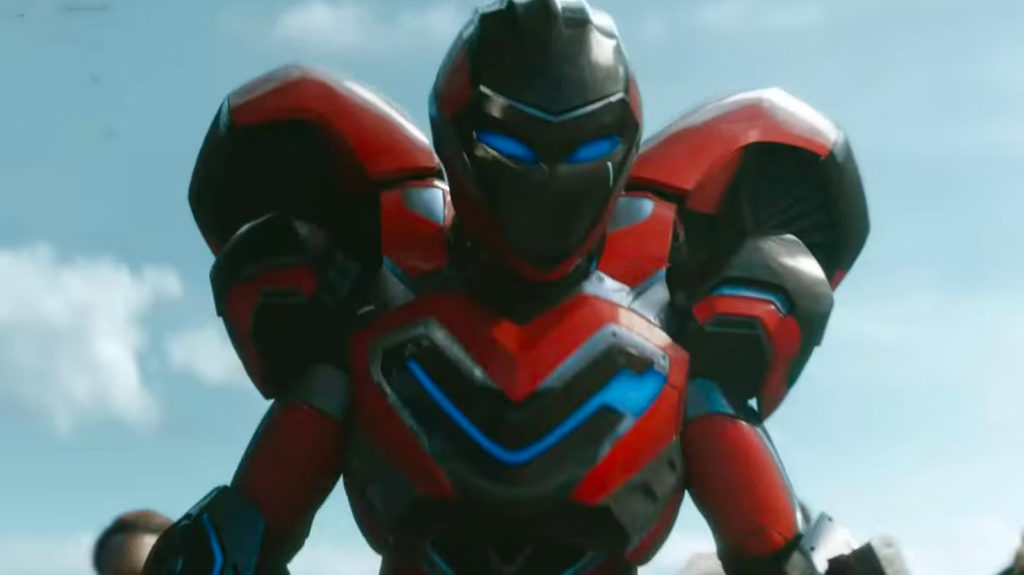 Are the Young Avengers coming to the MCU?
Inevitably, yes. Phase 4 has introduced a candidate for the Young Avengers in around half of the projects. From América Chávez to Ms. Marvel to Kate Bishop, the group is enlarging now with Ironheart, Cassie Lang in the upcoming Ant-Man and the Wasp: Quantumania, and potentially Wiccan in Agatha: Coven of Chaos. It's unknown for now when they will be teaming up, but the original roster of the Avengers has now inspired a new legacy character for each of its members. Whether they will all finally meet during the events of Avengers: Secret Wars, or in any previous project, we don't know yet.
You can check out Ironheart in Black Panther: Wakanda Forever in theaters now. What do you think of Dominique Thorne's comments? Were you a fan of her introduction in Black Panther: Wakanda Forever? Are you looking forward to Ironheart on Disney Plus? Drop us a comment or let us know on our social media!
KEEP READING: REMARKABLE BLACK PANTHER: WAKANDA FOREVER POST-CREDIT SCENE EXPLAINED [SPOILERS]
Source: ComicBook.com, Screen Rant