Crunchyroll has fantastic anime to enjoy in celebration of the FIFA World Cup this year, which includes a range of soccer-based titles. The sport is the focus around the world as the kick-off begins between teams from around the world and shows have been highlighted to share the hype. These include fantastic titles from BLUELOCK! to FUTSAL BOYS!!!!!, and many amazing shows feature the sport loved and supported by fans globally.  
RELATED: EXCITING NEW CRUNCHYROLL FEBRUARY 2023 HOME VIDEO RELEASES
Crunchyroll has a range of anime that share stories from all occupations, including shows that feature world-renown sports and even passions such as cooking. Various animes have also combined the platform's iconic use of fantasy fiction to bring views new and inspiring experiences and stories to enjoy. Soccer, also known as Football in the UK and various countries, is one of these anime categories that combines a beloved sport with the passions of fans, for an exciting mix of content available to enjoy.
Celebrate with Crunchyroll's Soccer anime line-up  

The World cup is imminent, and Crunchyroll has put together a list of some of their most popular soccer anime. From the thrilling new fall series BLUELOCK where 300 strikers are pitted against each other in a Squid Game-esque battle royale to the inspiring female-led heartfelt Farewell, My Dear Cramer, there's a soccer anime series for anyone who is looking for their next fix outside of Ted Lasso or The English Game. Here are some of the greatest titles for an anime kick-off.
BLUELOCK! (8Bit) 
Japan's desire for World Cup glory leads the Japanese Football Association to launch a new rigorous training program to find the national team's next striker. Three hundred high school players are pitted against each other for the position, but only one will come out on top. Who among them will be the striker to usher in a new era of Japanese soccer? Check out the official Official Trailer.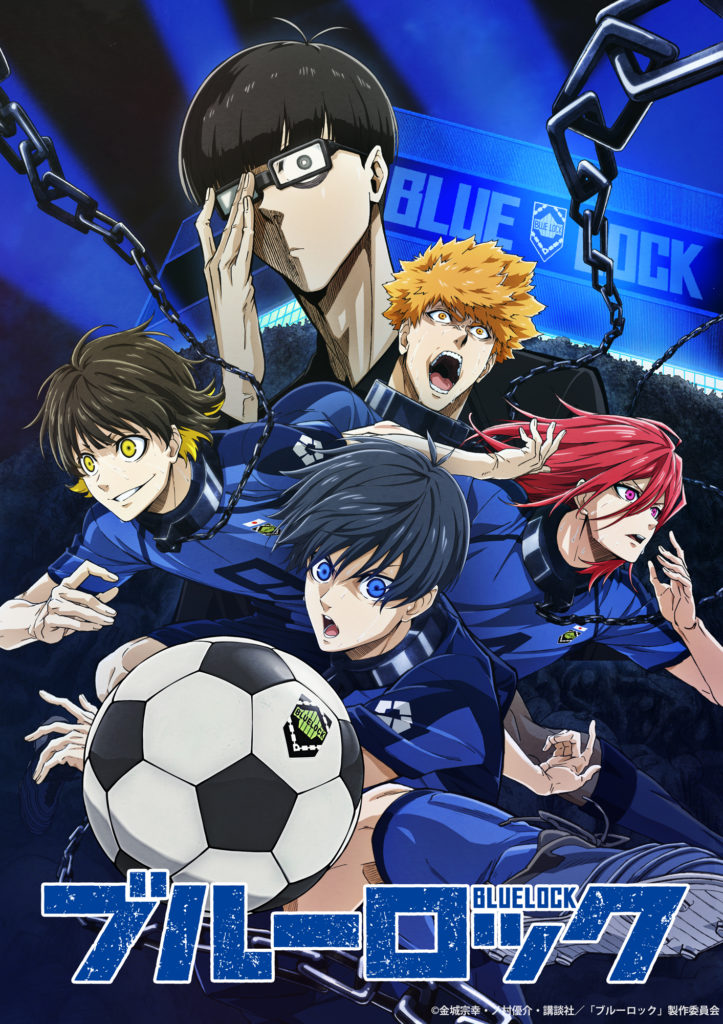 Aoashi (Production I.G.)
After a loss in his last junior high school soccer tourney, Ehime Prefecture's ace player, Ashito Aoi, is devastated but in every loss there's a victory. Tatsuya Fukuda, manager of an organization that trains students for one of the leading clubs in the J-League, sees Ashito's raw talent and offers a tryout to his group. Together they'll bring the youth club and Aoshi's talents to new heights! (Official Trailer)
Clean Freak! Aoyama-kun (Studio Hibari)
Aoyama kun is a hot, young soccer prodigy who plays midfielder for the National U-16 Soccer Team. But he's also an extreme germaphobe! The TV anime adaptation of "Keppeki Danshi! Aoyama kun!" (Clean Freak!! Aoyama kun) portrays the friendships he forms and the challenges he overcomes in a "spotless" coming-of-age story! (Official Trailer)
Farewell, My Dear Cramer (Liden Films)
Onda Nozomi has been playing soccer with boys since she was a child. Despite practicing harder and being better than anyone else, once she enters middle school, she hits a wall. "Physical difference" ─In a sport like soccer where athletes sometimes violently collide, it becomes a reason for the boys to be separated from the girls. Nonetheless, Nozomi doesn't give up! She rejects the words "because she's a girl" so that she can continue to play her favorite sport with her friends. Nozomi is about to become a soccer star who captures everyone's attention!
RELATED: THAT TIME I WAS REINCARNATED AS A SLIME SEASON 3 COMING SOON
DAYS (MAPPA) 
With no skills or outstanding features, one boy hides a passionate heart, Tsukushi Tsukamoto. The other is a lonely soccer genius, Jin Kazama. The winds of change begin to blow in the world of high school soccer as these two boys with nothing in common come together. The curtain on this hot-blooded, touching story is rising… (Official Trailer)
Shoot! Goal to the Future (EMT Squared, Magic Bus)
Years after winning a National Championship for Kakegawa High School, Atsushi Kamiya returns as a coach to a less-than-stellar team. And one of the team's best players, Hideto Tsuji, is over playing soccer altogether! Will the star of a famous soccer team turned coach be able to reinvigorate his team and Hideto? (Official Trailer)
FUTSAL BOYS!!!!! (Diomedea)
For the past 10-odd years, futsal has been booming across the world. After watching Tokinari Tennoji represent Japan in the U-18 World Cup, Haru Yamato aspires to be a player like him. He joins the Koyo Gakuen Futsal Club where he meets teammates Seiichiro Sakaki, a loner who refuses to pass the ball to anyone, and Toi Tsukioka, who is burdened by a past that nearly made him quit futsal for good. (Official Trailer)
This is the perfect chance to celebrate soccer by diving into the anime platform for related unique and immersive stories It's incredible how much range there is for the sport as there are fantastic shows that capture the essence and thrill of the game loved by many. BLUELOCK! is certainly in the spotlight as a fantastic story concept but it is fantastic that shows such as Farewell, My Dear Cramer highlight that soccer is for everyone. Both the sport and anime can bring people together and the spirit is now merged and magnified thanks to these epic shows.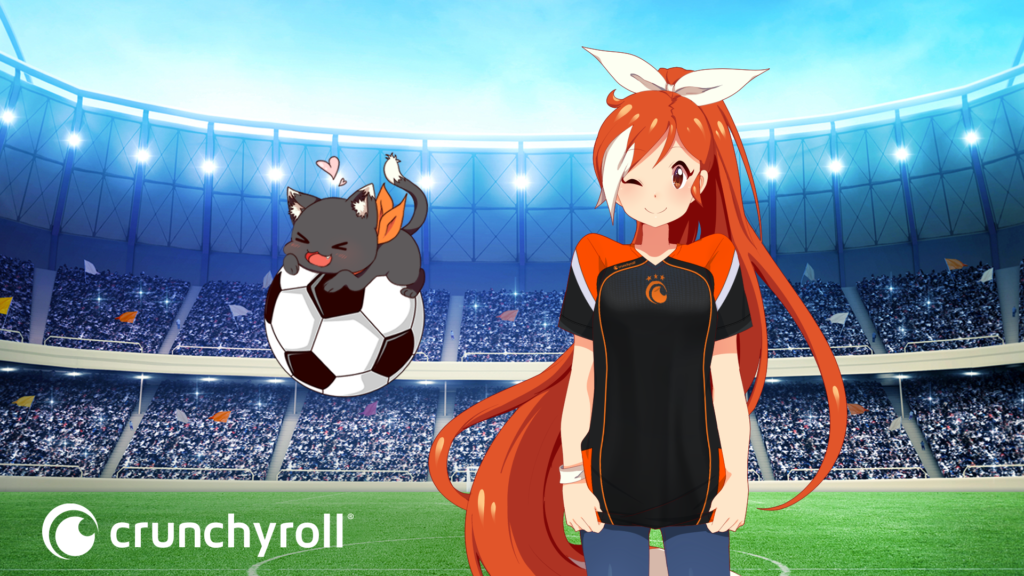 All shows are currently available via Crunchyroll for fans to enjoy as FIFA is about to start. Early episodes are available to watch for free, but some shows and recent installments require a subscription to enjoy immediately. To kick off the celebration, head to Crunchyroll and start watching using the following link.
What do you think of Crunchyroll's soccer celebration? Will you be diving into these amazing shows? Which soccer anime is your favourite? Let us know on social media, or in the comments below, and keep following us for more content like this, we're always watching. 
RELATED: CRUNCHYROLL ANNOUNCES THE HOSTS FOR ANIME AWARDS AHEAD OF LIVE EVENT IN MARCH 2023