We are still eight months away from the release of The Marvels, the movie that will pair together Brie Larson's Captain Marvel with Iman Vellani's Ms. Marvel, and Teyonah Parris' Monica Rambeau/Photon. Marvel Studios still has yet to promote two more theatrical movies and a bunch of Disney Plus series, but the first look at the movie may have unintentionally come out through a merchandise leak.
In the picture of a pillow inspired by The Marvels, which you can see in the tweet below, we can see our three lead heroes suited up for the first time. Both Captain Marvel and Ms. Marvel have obviously appeared in their superhero costumes before (though they look like they were slightly upgraded since the last time we saw them), but this is the first time we're seeing Teyonah Parris wear her Photon suit. Check out the image here:
RELATED: Watch Marvel's Midnight Suns' Exciting Prequel Short
The leak also coincided with the three lead actresses meeting up with director Nia DaCosta, as Larson herself announced on social media through the post below. With The Marvels filming having wrapped months ago, it's currently unknown why they got together, though several possibilities arise. For now, it's too early for this to be any sort of press event to promote the movie, even considering that those are usually done way in advance. If it's The Marvels-related and not anything concerning any future MCU project, the most likely scenario is that they either needed to do some additional work for post-production.
Could be something like some ADR (i.e., recording new dialogue that will be added off-camera, or re-record their lines because the audio may not be clear enough or they want a small variation that fits better a certain scene). Or, thinking even more positively, perhaps the director has already a rough cut of the film ready and she wanted her stars to see it first.
Since Nia DaCosta was in there, it's unlikely that it involves anything outside of the movie. It's very possible that more people were in it and they were just left out of the photo, but having DaCosta there probably means it was a creative meeting of sorts.
What is The Marvels about?
RELATED: Marvel Characters To Appear In A Live-action Series Ordered By MGM+ and Prime Video
We still don't know much about The Marvels. The post-credits scene of WandaVision already teased Monica Rambeau's involvement, and Ms. Marvel's post-credits scene was used as our first look at the movie (apparently, Nia DaCosta directed that scene herself while they were filming the movie). It looks like the inciting incident of the film will be that each of the three leading ladies will be exchanging their position for an unknown reason every time they use their powers. That will likely take them down a rabbit hole, or rather, a space adventure, to find out why and how they can stop it.
According to rumors, they will visit several planets and one of them will be a "musical planet", effectively changing the genre of the film for a small portion of it.
Samuel L. Jackson is also involved in there as Nick Fury, as it couldn't be any other way. He will definitely have an amazing year, as he's also in Ant-Man and the Wasp: Quantumania and will lead his own Disney Plus series in Secret Invasion.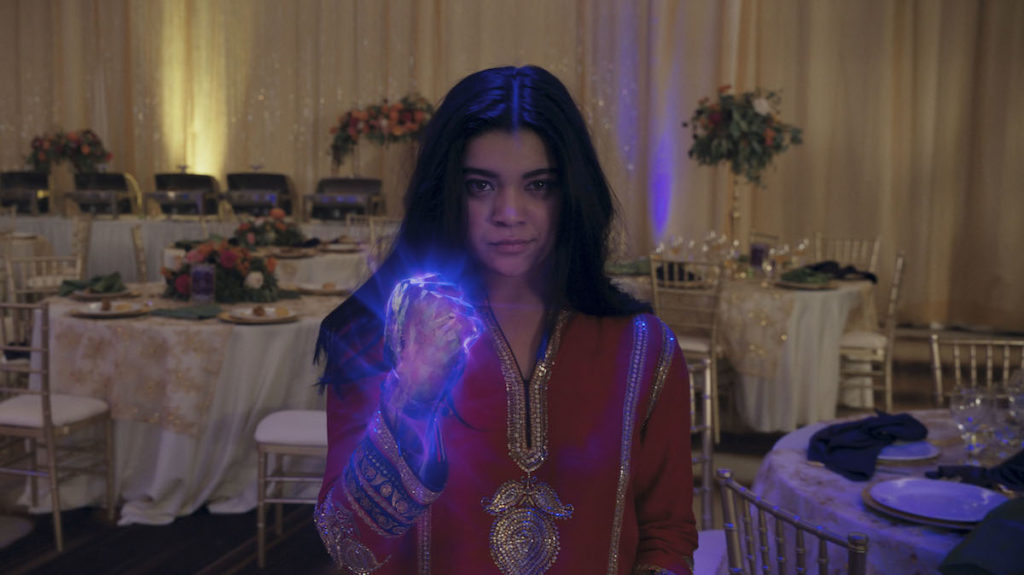 Iman Vellani, who plays Kamala Khan, a.k.a. Ms. Marvel, was raving about her experience filming The Marvels in an interview with Empire Magazine earlier this year, saying:
"It was absolutely amazing, a completely different experience. And Brie and Teyonah were the most amazing support system, just to have people who have the same pains from doing stunts. We were just crying together. It's awesome."
Related: Marvel's Blade Hires Yann Demange To Direct the Vampire Thriller Starring the Magnificent Mahershala Ali
The Marvels is scheduled to be released in theaters on July 28, 2023. Before then, Marvel is still promoting Black Panther: Wakanda Forever (which they hope will at least get an Oscar nomination for Angela Basset) and will soon move on to marketing Ant-Man and the Wasp: Quantumania, out in theaters on February 17, 2023. A new trailer for that film could arrive as soon as Dec. 1 during the studio's panel at Brazil Comic-Con to then be played in front of Avatar: The Way of Water, though this is mostly speculative for now.
It was in that convention back in 2016 where the first Guardians of the Galaxy Vol. 2 teaser was screened, so Vol. 3 having a presence there is very possible too. That movie will come out on May 5, 2023.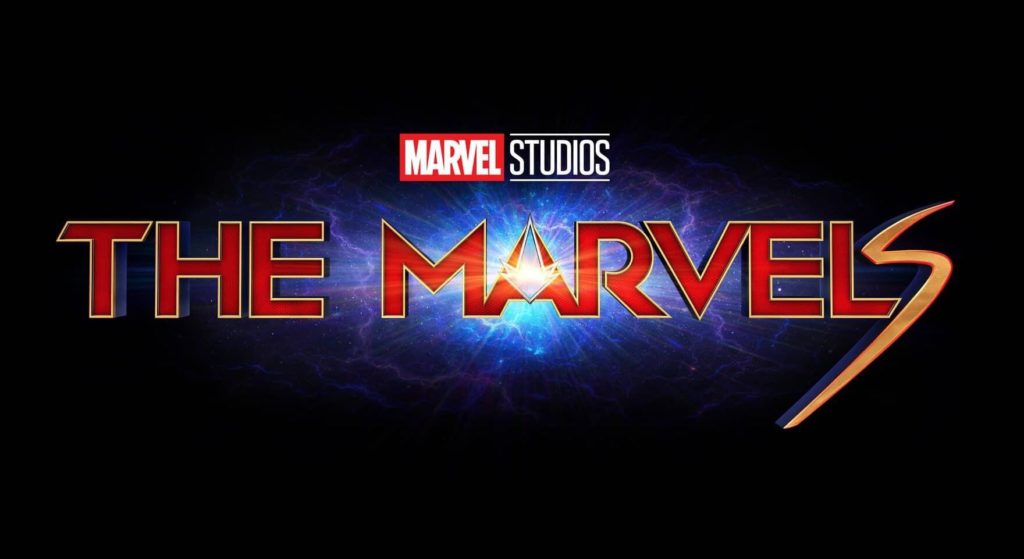 What do you think of the first look at The Marvels? Are you looking forward to the film? Let us know in the comments below and on our social media!
SOURCE: Twitter
KEEP READING: Ant-Man 3 Director Describes Kang as an "Absolute Force of Nature" in the Marvel Cinematic Universe