Marvel's Midnight Suns is taking over Youtube to let you know that you don't need to wait to get the game to experience all of the heart-pumping action!
If you want all the fun and excitement you can handle in as little time as possible, then it's time to head on to Marvel Entertainment's YouTube Channel, search for Midnight Suns Prequel Short #3 – Hell on Wheels, and press play.
Midnight Suns Prequel Shorts Serve As a Backstory to Marvel's Most Ruthless Heroes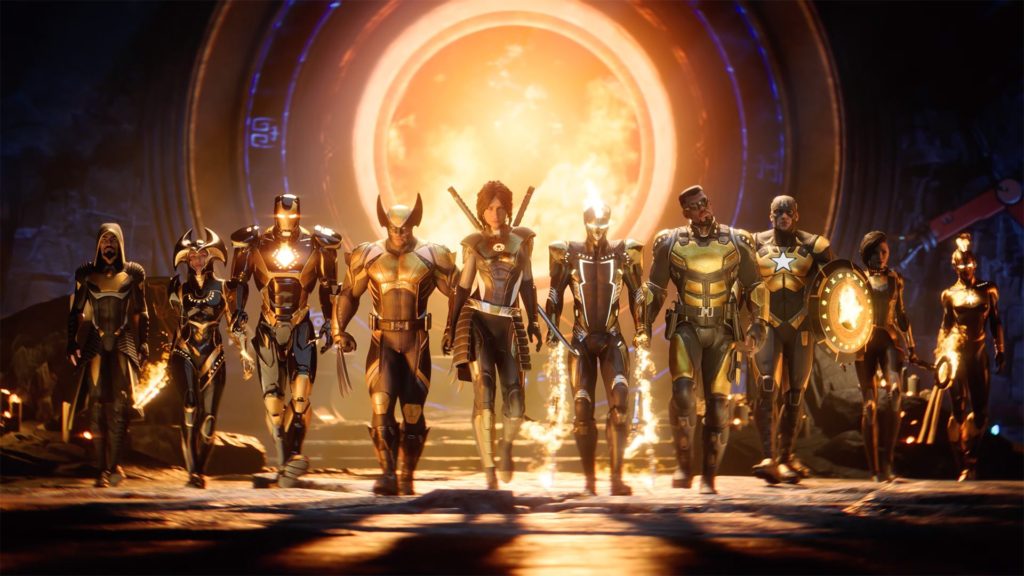 Marvel's Midnight Suns Prequel Short Hell on Wheels hit the ground running, literally. After we've been caught up to date with what's happened so far, we open to Robbie calling his little brother Gabe and describing how he's going to be late because his day didn't go according to plan.
As he describes the mischievous incident that made him get into a fight – "sometimes the fight comes to you" – we are actually being shown how it unfolded. Stuck in traffic and minding his own business, Robbie is approached by two guys in a truck. One of the guy's fills Robbie up on the fact that he's heard of the car he's driving before, but it was on fire.
RELATED: MARVEL'S MIDNIGHT SUNS PREMIERES 1ST HAUNTING PREQUEL AND RELEASE SEASON PASS DETAILS
Robbie, not wanting to engage, tried to side-step them by saying that "he hasn't seen any burning cars", before the driver, lighting a bottle of alcohol, flings it at his car and it catches fire. Amid the raging flames, we see Robbie transform into Ghost Rider and he's mad. A car chase is started and the rest, as they say, is history.
Let's just say that if you want to get your adrenaline pumping for no good reason, then Midnight Suns Prequel Shorts is the place to be.
The third Prequel Short for Marvel's Midnight Suns focused on Robbie Reyes, a young mechanic who is possessed by a Spirit of Vengeance – making him the Ghost Rider!
To create this Prequel Short, 2K and Marvel Entertainment enlisted the expertise of Spanish artist Juan Sanoise to create an amazing poster that truly showed off Ghost Rider and his Hell Ride in all its glory.
The series, however, is being animated by the teams at Sun Creature Studio and DIGIC Pictures, and a new installment is released every week.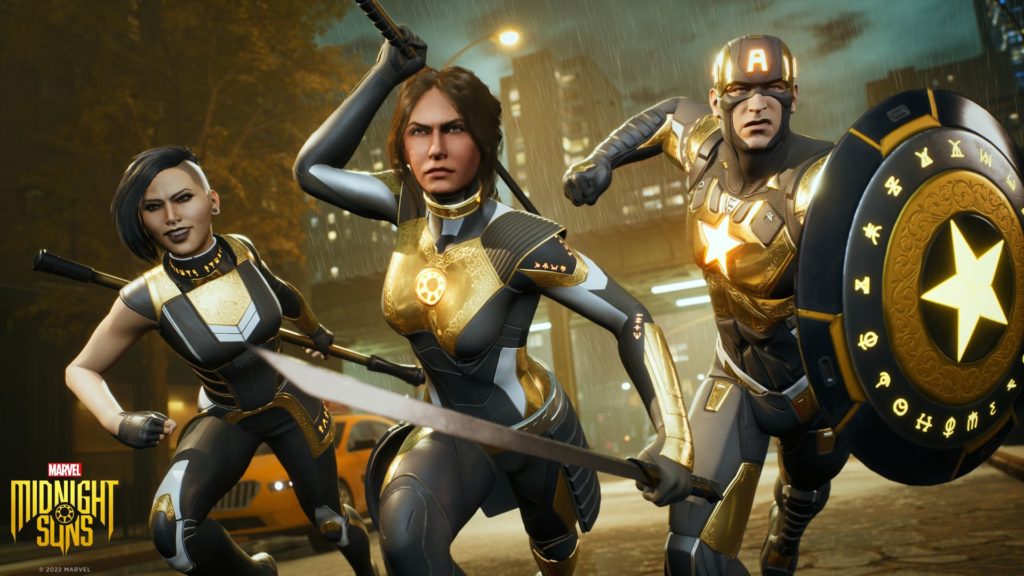 RELATED: MARVEL'S MIDNIGHT SUNS ANNOUNCE AWESOME PRE-ORDER EXCLUSIVE IRON MAN FUNKO
The purpose of Marvel's Midnight Suns Prequel Shorts, which is a set of five short videos, is to provide the backstory on how Lilith became the Mother of Demons, and how Superheroes like Blade, Magik, Ghost Rider and Nico Minoru came together to form the young core of the Midnight Suns. 
Popular heroes in the series include Iron Man, Captain America, Captain Marvel, Spider-Man, and of course Dr. Strange.
Each of the shorts begin by introducing Lilith, the mother of demons, and the heroes banding together to stop her nefarious schemes as they "can't rely on Dr. Strange alone."
All You Need To Know About Marvel's RPG Game Midnight Suns
Midnight Suns is a game set in the darker, supernatural side of the Marvel Universe. The RPG game is brought to you from the creators of XCOM. In the universe, your character is The Hunter, a legendary demon slayer with a mysterious past. Your mission is to lead a team of legendary Marvel heroes as they attempt to stop the Mother of Demons from completing an ancient prophecy and summoning her evil master, Chthon.
You can now pre-order the game before it officially drops worldwide on December 2 on Windows PC, Xbox Series X|S and PlayStation 5.
Launch timing for the Xbox One, PlayStation 4 and Nintendo Switch versions of the game will be shared at a later date.
What Are Fans Saying About Marvel's Midnight Suns Prequel Shorts?
Marvel's fans were over the moon excited to get a taste of Robbie Reyes as Ghost Rider and asked for him to be introduced to the MCU. Another request – are Marvel and Disney listening? – was for the series to be made into a full movie. 
RELATED: MIDNIGHT SUNS: WOLVERINE MAKES HIS VIOLENT DEBUT IN NEW TRAILER
While the fans loved the games, some of them requested for "an animated series, or even a movie, rather than more games with this artstyle."
However, some were absolutely satisfied with what Marvel was offering with the shorts. A fan wrote, "This is the Marvel cartoon I never knew I needed. It looks so incredible."
Would you love to see Ghost Rider introduced to the Marvel Cinematic Universe, and what about seeing a full movie inspired by Midnight Suns Prequel Shorts? Let us know in the comments or on Twitter, and come back for more amazing Marvel content. We're always watching.
KEEP READING: TITANS SEASON 4 EPISODE 4 "SUPER SUPER MART" REVIEW: SUPERHEROES, ZOMBIES & CULT WORSHIP MAGICALLY MELD TOGETHER