Actor Stephen Lang revealed how his character, Colonel Miles Quaritch, returns from the dead in the upcoming sequel to James Cameron's iconic smash-hit 2009 feature Avatar. In the first film, it appeared that Quaritch met a final end, but the character makes a return in the new film, Avatar: The Way of Water.
Lang actually explained the details behind Quaritch's return in an Avatar Na'vi body while speaking to Empire.
STEPHEN LANG EXPLAINS DETAILS OF MILES QUARITCH'S RETURN IN AVATAR: THE WAY OF WATER
Colonel Miles Quaritch was the head of the Resources Development Administration (RDA), an organization that profited from mining a valuable mineral called unobtainium from the planet Pandora. An unfettered, sociopathic soldier, Quaritch was willing to destroy the Hometree and all the Na'vi in the area to harvest the unobtainium.
RELATED: AVATAR: THE WAY OF WATER DEBUTS STUNNING FINAL TRAILER AND TICKETS ARE ON SALE
When Jake Sully defected from the RDA to defend the inhabitants of Pandora, Quaritch sought to eliminate him along with the Na'vi. In his final confrontation with Sully, Quaritch attempts to kill him before being slain himself by Neytiri. Lang shared some revealing details on how the military leader's return is possible.
Despite his death, Quaritch has been reborn as a Recombinant in the upcoming sequel. A Recombinant, or recom for short, is a genetically-engineered Avatar. This one has also been uploaded with Quaritch's memories. Everything that defined his personality and experiences until the time of DNA transfer carried over into his new form, therefore he does not remember his own death.
He is outranked by General Frances Ardmore (Edie Falco), who took over his position as head of RDA and authorized a mission to kill Sully. Sully permanently became a Na'vi when he had his consciousness transferred into his personal Avatar in the first film, leaving his humanity behind.
RETURN TO PANDORA WITH A VENGEANCE
Because of Quaritch's death, Lang never thought that he would be returning for Avatar: The Way of Water. It was during the first months of shooting that James Cameron told the actor that he would be returning, though it left his mind shortly afterward. Because it was during a drinking party, Lang chalked it up as having one too many beers, but Cameron remembered and reminded him two years later.
With Quaritch's new form, Lang believes that his role will show new facets of the character that were not previously depicted before. Cameron and Lang both want to provide something new to the character and avoid treading the same path again. Quaritch's purpose in Avatar was to provide conflict between the Earthlings and the inhabitants of Pandora, so with General Ardmore as Quaritch's superior and the new main villain of the sequel, he will be breaking new ground.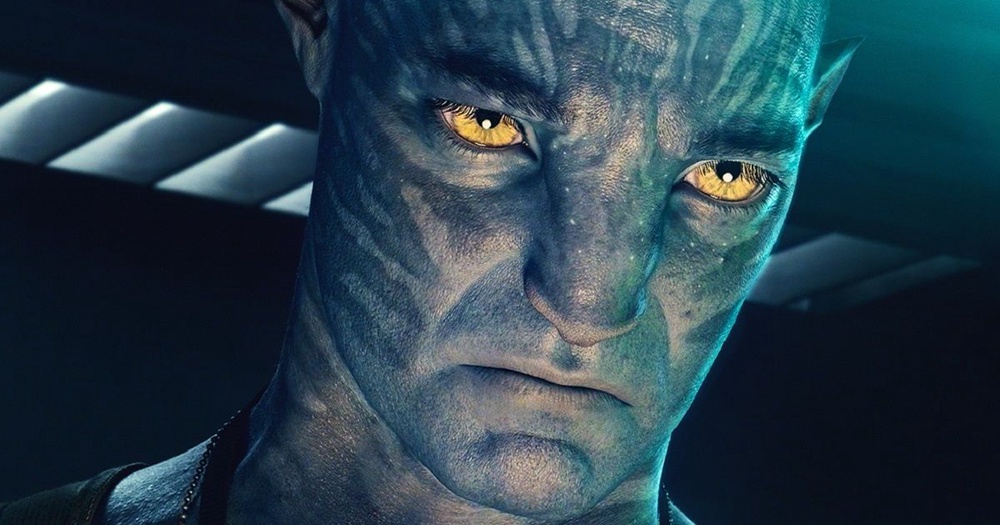 The new Na'vi look for Quaritch exudes his power and strength, which is relatable to Lang himself. He believes that the recom's qualities enhance Quaritch's combat capabilities to keep up with Sully, Neytiri, and any other Na'vi. Quaritch's duty, determination, and valor made him a popular character among fans. For all his ruthlessness toward his enemies, he genuinely looks out for his allies beyond pragmatic reasons.
Lang has additionally expressed his pleasure in working with the Avatar film crew, with everyone having healthy, open communication with each other. Lang has mutual respect for Cameron along with the rest of the cast members. During the interview, Lang discussed how Cameron's humility stands out, as the filmmaker considers the skills of the actors and the caterer vastly superior to his own.
RELATED: AVATAR: THE WAY OF WATER: WATCH THE MIND-BLOWING AVATAR 2 TEASER TRAILER RIGHT NOW!
The wait for the highly anticipated sequel is nearly over. Avatar: The Way of Water is set for release on December 16, 2022.
What do you think of Quaritch's return in Avatar? How will his new role and form play a part in the story of Avatar: The Way of Water? Let us know in the comments!
KEEP READING: 1ST LOOK AT AMAZING AVATAR FUNKO POPS COMING TO STORES!
Source: Empire.