It's rather fitting for the current holiday season, but DC is the gift that keeps on giving. A new rumor is circulating around the interwebs from a reliable source that Gal Gadot's time as Wonder Woman is nearly at its end. We already knew that Patty Jenkins' planned 3rd outing with the character was kaput, but there was some hope she might stay on in the new DCU under James Gunn and Peter Safran. 
Again, this is only a rumor at this point, but per Twitter user @MyTimeToShineH, here lies the supposed futures for the DCEU cast members:
Keeping in mind this is only rumor at this point, let's break this down. We already knew that Henry Cavill's time as Superman/Clark Kent was officially over via an Instagram post from the actor in which he explained that he and the new DC heads had a meeting and parted on good terms. We know that Ben Affleck's cameo in the ever-upcoming Aquaman and the Lost Kingdom has been cut, but his next confirmed appearance is in the eternally-cursed Flash movie. 
RELATED: JOKER 2: FIRST LOOK AT JOAQUIN PHOENIX'S ARTHUR FLECK FROM FOLIE A DEUX MAKES FANS WANT MORE
Speaking of said speedster, Ezra Miller being out makes complete sense given the mountain of poor publicity they've garnered over the last several months, with the film undergoing extensive reshoots after most of the projects it was meant to set up were axed. Ray Fisher cut ties with WB years ago, accusing the studio of extreme mistreatment by higher-ups and Joss Whedon during reshoots of Justice League, with his own planned solo Cyborg movie being canned and his role in Flash (which the actor claims was quite large) excised from the script. 
Zackary Levi so far has only made one appearance as the title character in Shazam!, with its sequel Fury of the Gods set to strike theaters next March. Gadot's Wonder Woman is rumored to make a cameo in that somewhere, but we'll have to wait and see the film before knowing if that's true. As of this writing, Levi and his other cast members have yet to speak up about whether Fury of the Gods is their final outing, but that could easily change over the next few weeks or months. 
Similar to Flash, Jason Momoa's Aquaman and the Lost Kingdom is its own wet mess, with rumors of it being the last bow for Momoa in the title role. However, it is speculated that Momoa may return as a new character, many fans passionately suggesting Lobo. Dwayne Johnson and the Black Adam franchise appear to be done as well given its poor critical reception and a box-office performance that varies depending on who you ask.
RELATED: JAMES GUNN REVEALS SUPERMAN REBOOT STORY APPROACH AND WILL SCRIPT NEW FILM
Lastly, it's believed that the Suicide Squad members, specifically the ones in James Gunn's own The Suicide Squad and its HBO Max spinoff Peacemaker, are safe. It makes sense that Gunn would want to keep his own creation going, plus his film and Peacemaker were largely embraced with open, bloody arms by fans and critics alike. This includes Viola Davis' Amanda Waller (a fan-favorite casting ever since 2016's Suicide Squad).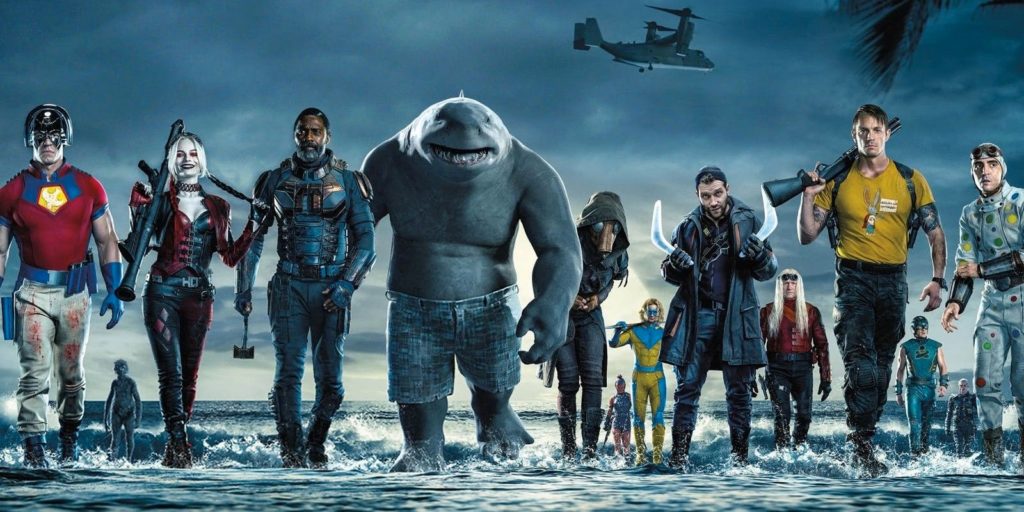 It will be hilarious if Black Adam is now wiped from the timeline given that Davis made a cameo as Waller via Skype in Black Adam, but much in the same way that Suicide Squad and The Suicide Squad take a "choose your own adventure" approach to how interconnected they actually are, I'm sure some will consider Black Adam canon as it's the same actress playing the same character across multiple films.
James Gunn Claims Everyone Will Not Be Recast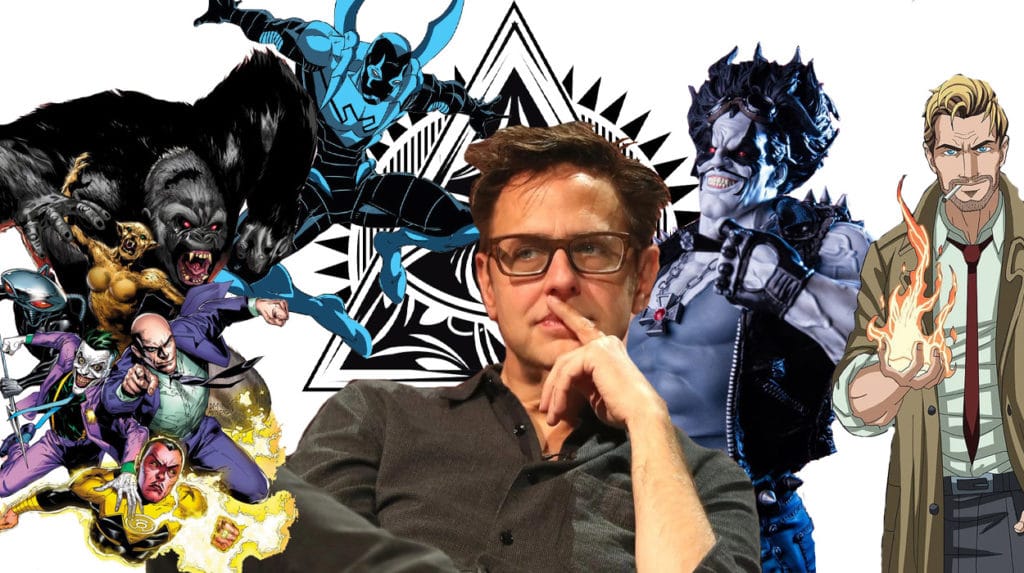 However, every word of this should be taken with a grain of salt, as James Gunn shot down rumors of a total recasting DCU characters. When a user on one of Gunn's recent Twitter threads mentioned how it would be interesting to see how the DCU recastings would impact the films given that some characters had already met, James Gunn responded with:
"I keep seeing posts with this untrue theory. We're not recasting everyone except The Suicide Squad."
So, right from the horse's mouth…
With James Gunn having shot down the notion that all previous DCEU characters will be recast, fans will have to wait and see how exactly the cast members that remain will be used. It's clear that some are absolutely out, but with Gunn assuring us that it's not a total clean slate, we can look forward to see who sticks around in his and Peter Safran's new vision for DC. 
Still, you can catch Shazam! Fury of The Gods, Aquaman and the Lost Kingdom, and The Flash in 2023. Blue Beetle also flies into theaters next year (August 18th, to be exact), so 2023 will have no shortage of DC films to dine on. We at The Illuminerdi will keep you updated on any and all news relating to the DCU.
What do you think of the rumors surrounding James Gunn and the DCEU cast members? What would you do if you were in James Gunn's shoes? Have you enjoyed the current iteration of the DC Universe? Are you excited for any of the 2023 releases? Let us know in the comments below and on our social media.
KEEP READING: JAMES GUNN AND MATT REEVES SHOOT DOWN VARIETY'S FALSE THE BATMAN REPORT AS "ENTIRELY UNTRUE"
Source: CBM