The cast of the upcoming Marvel Studios spinoff, Agatha: Coven of Chaos, continues to grow with some significant talent. According to a new report by Deadline, Tony Award-winning actress Patti LuPone has signed to join the show in a currently unknown role.
The show is currently in the works for a 2023 release.
PATTI LUPONE SIGNS ON FOR MARVEL'S AGATHA: COVEN OF CHAOS
LuPone joins the cast opposite Kathryn Hahn, who reprises her Emmy Award-nominated role as Agatha Harkness from Marvel's WandaVision. At the moment, LuPone's role is being kept under wraps. However, Deadline mentioned that she might be playing a witch. A Marvel Studios rep declined to comment on her casting to the publication.
RELATED: NEW CHARACTER DESCRIPTIONS REVEAL JOE LOCKE'S AGATHA: COVEN OF CHAOS CHARACTER: EXCLUSIVE
Other cast members for the series include male lead Joe Locke, Aubrey Plaza, Ali Ahn, Sasheer Zamata, Emma Caulfield Ford, and Maria Dizzia. Plaza is reportedly expected to play a villain in the show. Also, Ahn and Dizzia are believed to be playing witches. Caulfield Ford will also reprise her role from WandaVision as Dottie in the upcoming spinoff.
WandaVision creator Jac Schaeffer, who is currently signed to a joint overall deal with Marvel Studios and 20th Television, is attached as lead writer and executive producer for Coven of Chaos.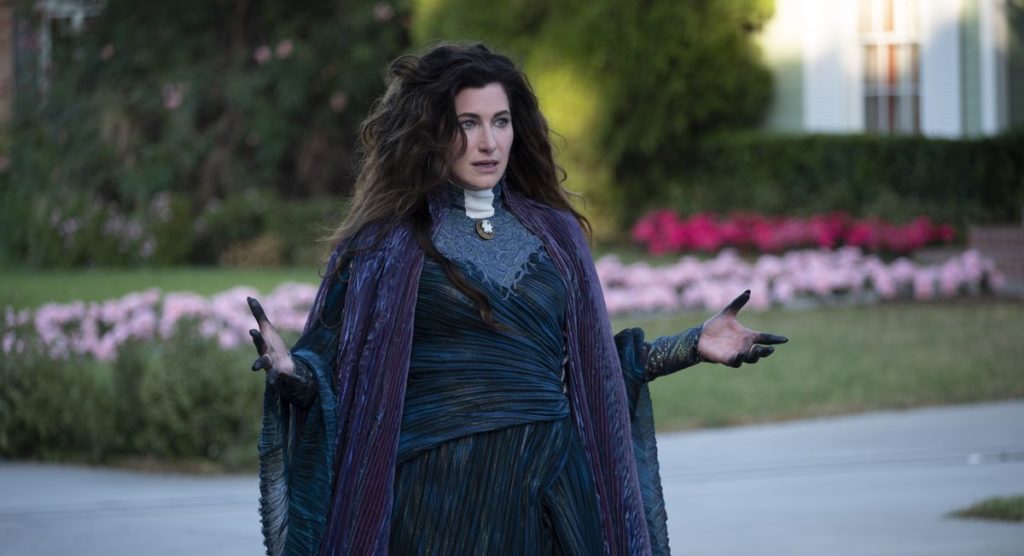 LuPone is a three-time Tony Award winner. She has also won two Olivier Awards and two Grammy Awards from her career in musical theater. She's also currently set to appear in the new Ari Aster surrealist comedy horror film, Beau Is Afraid. Aster wrote, directed, and produced the picture.
Agatha: Coven of Chaos is expected to pick up with Agatha Harkness where things left off with her in WandaVision. She attempted to steal Wanda Maximoff's chaos magic or Scarlet Witch powers for herself. That plan failed, and she was left imprisoned in Westview, New Jersey.
RELATED: AGATHA: COVEN OF CHAOS: AUBREY PLAZA CAST IN MYSTERY ROLE AND NEW SHOOTING DETAILS: EXCLUSIVE
The new series is expected to pick things back up with Harkness being freed from her imprisonment. The plot will reportedly involve a new coven of witches. It's also rumored that Billy Maximoff will be back somehow. He's expected to be a teenager attending or visiting a school in Westview. There is no word yet on how Billy is back, and if his brother Tommy Maximoff will be there as well. Previously, it appeared Tommy and Billy disappeared when Wanda released her hex spell on Westview at the end of the show.
In WandaVision, it was revealed that Harkness was expelled and sentenced to execution during the time of the Salem Witch Trials in the 1690s. She was condemned by her coven for practicing dark magic. She managed to reverse their spell and turned it back on her coven, killing them. Centuries later, she resurfaced in Westview, taking an interest in Wanda Maximoff and her chaos magic.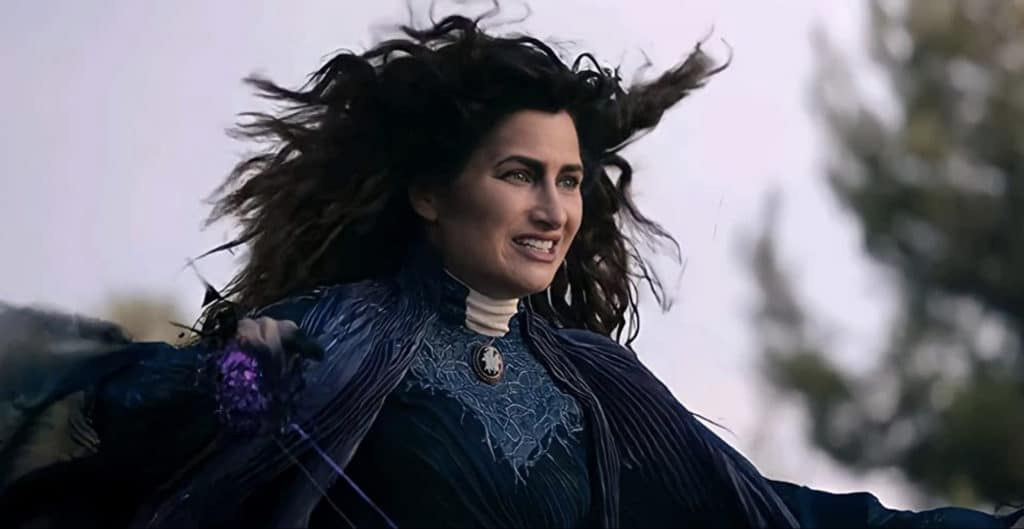 Over the course of WandaVision, Harkness pretended to be Wanda's neighbor, Agnes, and attempted to manipulate Wanda and spring a trap to steal her powers. That failed, bringing viewers to the new series, Coven of Chaos. Agatha: Coven of Chaos is currently in the works and is slated to debut in Winter 2023. The show will stream exclusively on Disney+.
What do you think of the casting news? Do you like Patti LuPone joining the cast of Agatha: Coven of Chaos? What character do you think she might be playing? Are you looking forward to the series? Let us know what you think about the Marvel TV spinoff in the comments or on The Illuminerdi Twitter account.
KEEP READING: AGATHA: COVEN OF CHAOS: MORE STORY DETAILS REVEALED: EXCLUSIVE
SOURCE: Deadline