Jason Todd is a DC comic book character, originally created as the second Robin. In Season 4 of the HBO Max TV series, Titans, Todd is nowhere to be found, despite a leading role last season. 
Jason Todd has only had one live-action adaptation to date. Curran Walters plays the character on Titans. As the second Robin, he played a small supporting role in the first season of the show. In Season 2, Jason Todd became more of a series regular. 
This version of Jason Todd is emotional, quick to anger, and develops a deep fear of fear itself after Deathstroke throws him from a rooftop. While Superboy saved his life, this deeply traumatic incident, combined with his feelings of abandonment from the Titans, cracked Jason's psyche. 
RELATED: HARLEY QUINN HAS A NEW BAT-FAMILY MONIKER: MEET THE RED BAT
Todd began using a new anti-fear gas developed by Scarecrow, and decided to go after the Joker. Jason was woefully unprepared for their fight, and was beaten to death with a crowbar. 
FROM ROBIN TO RED HOOD 
In the Titans universe, the murder of Jason Todd pushes Bruce Wayne to the point of no return. He murders Joker with the same crowbar used to kill his son, before leaving Gotham City in the hands of the Titans. Fortunately for Jason, all he needed was a quick dunk in the Lazarus Pit and he was reborn.
After his rebirth, Jason donned the Red Hood mantle and teamed up with Scarecrow to destroy the image of the Bat and of the Titans, in order to reshape Gotham. Eventually, Jason comes to his senses and realizes that Scarecrow is a monster, a monster who he doesn't want to become. 
RELATED: JASON TODD: RED HOOD IS ONE OF THE BEST DC CHARACTERS IN VIDEO GAMES
He meets back up with Bruce Wayne, and the two reconnect, establishing the potential for future Red Hood team ups with Batman and/or the Titans. The last time that Jason Todd was seen was in a bittersweet conversation with Bruce Wayne during the Season 3 finale. During that same episode, Dick Grayson made it clear that Jason Todd would never be a Titan again.
JASON TODD WILL NEVER BE A MEMBER OF THE TITANS AGAIN
Season 4 of Titans was split in two parts. Part 1 was 6 episodes long, and has already been released. Titans Season 4 Part 2 does not have a release date yet, and there is currently no reason to believe that Jason Todd will return before the conclusion of this season.
 The future of Titans is in question right now, with the possibility of a WBD cancellation looming overhead. If Red Hood doesn't come back now, and Titans gets canceled, we may not see Jason Todd in live-action again for many years. It is currently impossible to know where characters like Robin and the Teen Titans fit into the new plans for DC Studios. 
RELATED: THE SECRET HISTORY OF JASON TODD IN THE CLASSIC DC ANIMATED UNIVERSE
Greg Walker is the showrunner of Titans. In an interview with TV Line, showrunner Greg Walker was asked if Jason Todd, Donna Troy (Wonder Girl), or Dawn Granger (Dove) would return at some point in Season 4. He had this to say. 
"Yes…but not all three."
There is a number of reasons for each of these characters to return for Titans Season 4 Part 2, making it extremely challenging to predict the likelihood of Jason Todd returning instead of Wonder Girl or Dove. Considering this and the fact that a large-scale restructuring of the live-action DC Universe looms over the horizon. Jason Todd's future in television is extremely uncertain. 
WHAT DOES THE FUTURE HOLD FOR JASON TODD?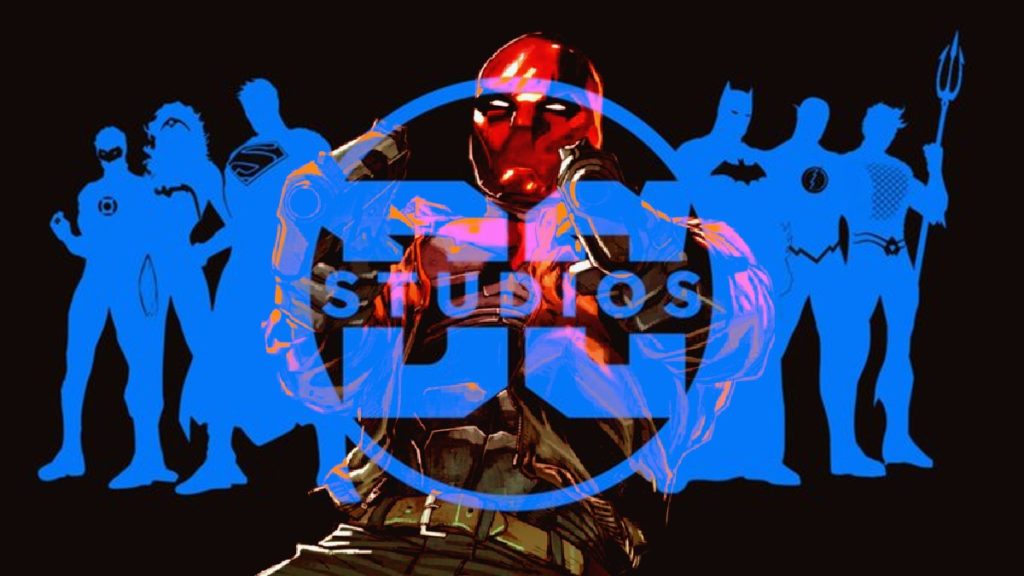 Curran Walters brought a fiery passion to his performance as the Boy Wonder, and later as the Red Hood. His jealous sibling relationship with Dick Grayson and complicated dynamic with his adoptive father figure Bruce Wayne was the glue that brought the Titans incarnation of the Bat-Family together.
This was an impressive adaptation of a controversial and oft-misjudged Gotham Knight, and if we see no more, we thank Walters and the Titans team for the memories and the episodes we will always cherish.
Through the best and the worst of it, the highs and lows, through life, death and rebirth, he was our Jason Todd. In James Gunn and Peter Safran's Dc Universe, there should be a place for the stories of Batman's fallen son to continue.
What do you think of Jason Todd on Titans? Do you think he will return for the end of Season 4? Let us know your thoughts in the comments below or on our social media! 
KEEP READING: JASON TODD: EXPLORING THE TRAGIC ROBIN'S EARLY ADVENTURES IN THE DC UNIVERSE