AEW Executive Vice President Kenny Omega reveals how bad WWE developmental was for him and how it changed his view on wrestling.
Omega is regarded as one of if not the best wrestler working today. He first became a household name, if the household loves wrestling that is, while working in NJPW. In 2019 he left his former home to work in the states full time. He became a founding member of a new and promising wrestling promotion called AEW. Kenny Omega was named as one of the promotion's EVPs along with Cody Rhodes and The Young Bucks.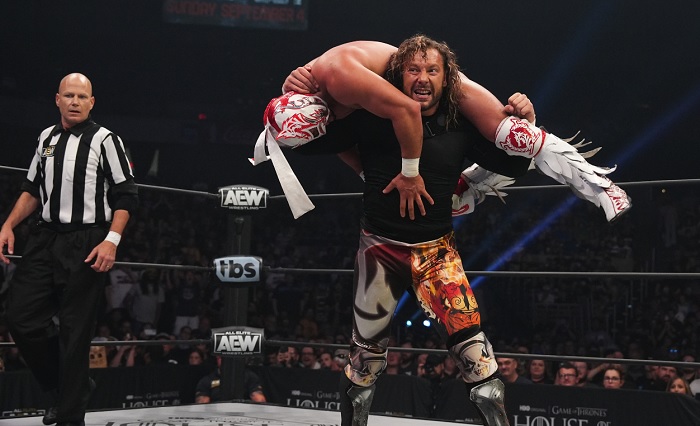 However, Kenny Omega's career has not always been the best and he wasn't always seen as the amazing talent he is today. In 2005 he was signed to a WWE contract and began wrestling for their developmental territory at the time, Deep South Wrestling.
RELATED: KENNY OMEGA ON JIM CORNETTE BEING STUCK IN HIS HATEFUL PERSONA
In an interview with Monthly Puroresu, Kenny Omega talked about his problems in DSW and how it changed how he viewed wrestling and why he decided to not return to WWE:
"I did go into the WWE developmental system, Deep South Wrestling at the time, and it wasn't for me…At that point I had thought maybe wrestling isn't for me because I was thinking at the highest level, when it becomes more of a business rather than a passion. Maybe I'm not the businessman that I thought that I was, maybe I was never meant to be at the highest level. Things are meant to be micromanaged. Maybe it isn't what made me fall in love with wrestling to begin with."

– Kenny Omega –
WWE Does Things Different And Sometimes That's A Bad Thing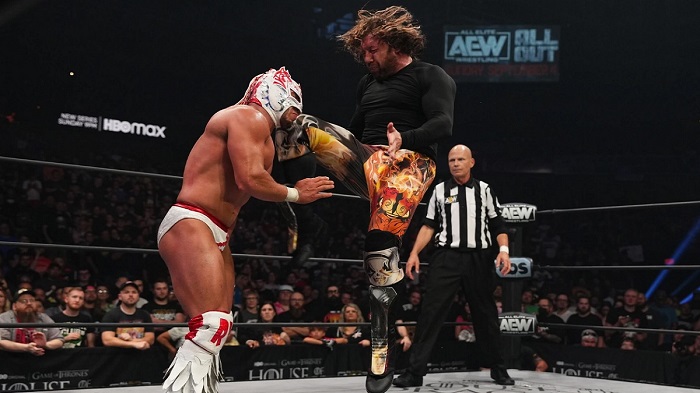 WWE is known to have a very unique way of doing things. This probably includes being micromanaged. Having creative freedom to come up with a gimmick and fully explore that gimmick is rare in WWE and only seen in the highest level of talents. It can be a huge shock from watching wrestling as a kid and working in a small indie promotion to working with the biggest promotion in the world.
RELATED: CHRIS JERICHO'S STATEMENT AT AEW'S MANDATORY MEETING AND CM PUNK'S CONTROVERSIAL TIRADE REVEALED
It is hard to imagine now seeing what Omega has been able to accomplish in his career, but early on he wasn't very sure of himself. He also went into further detail as to what he thought the wrestling business was going to be like and how WWE changed that to the point of wanting to quit.
"Right. I've understood myself going there. I felt unsure of my understanding of the professional wrestling business. I had thought some of the greatest talents, what made them successful was because they were so unique and special athletes in their own way and were in charge of their own character. And all of their wonderful ideas and all of these iconic moments in professional wrestling – you think that they came up with them all. And I think now looking back, I'm sure they did.

But when you go into the developmental system, at least it's sort of drilled into you, 'No, you're not your own person. You're our person! And we own you! And you do what we tell you to do! You say what we want you to say. And If you think that you should say something else or do something else, guess what, you're wrong!"'

– Kenny Omega –
Bad Trainers Almost Killed The "Best Bout Machine"
The way WWE operates wasn't the only thing which rubbed Kenny Omega the wrong way. He has previously been critical of his trainers including Bill DeMott, Jody Hamilton and Bob Holly. DeMott has had other trainees complain about his conduct. He was formerly the head trainer for the Performance Center.  In 2015 he was fired from WWE after allegations of  physically assaulting and bullying trainees, slurs and condoning sexual harassment among other things.
It got so bad that Omega said "maybe this isn't my childhood dream anymore. Maybe I just need to consider doing something else. Or just give it up"
A Glorious Return To AEW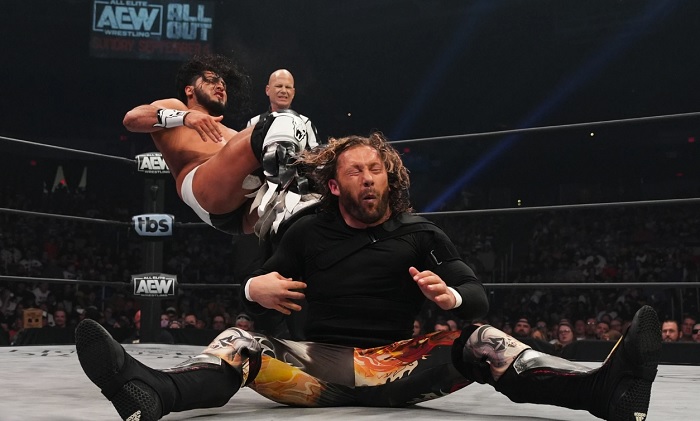 Kenny Omega is currently back in AEW after returning from an injury and then being involved in the famous backstage brawl with CM Punk. He along with the Young Bucks were the inaugural champions for the AEW Trios Championships. They were forced to vacate those championships after the brawl.
Even though WWE has made multiple attempts to sign Omega, he seems pretty comfortable in AEW. Moving to WWE seems to be the last thing on his mind.
Do you think Omega will ever make the jump to WWE? Do you think that would be a smart choice now with Triple H in charge of creative? Do you think he would be the star that he is today if he stayed with DSW and WWE? Leave a comment below and let us know who should be his first feud in WWE if he does ever jump over.
KEEP READING: WILLIAM REGAL HEAPS HUGE PRAISE ON BRYAN DANIELSON
Sources: Monthly Puroresu, Wrestling Inc.