We are still in the very early days of developing the culmination of the current MCU overall arc, called The Multiverse Saga, but there are already a few rumors regarding the upcoming Avengers movies, and in particular, the approach that Marvel is taking for Avengers: Secret Wars. Beware of minor spoilers ahead, though the information shared here is quite generic and could very well turn out to be false, as the project is in still the very early stages.
According to a rumor reported by @heavyspoilers on Twitter, the film will take a cue from Avengers: Endgame, but instead of the heroes visiting past MCU movies by jumping back in time, it will be revisiting other-universe Marvel movies by jumping through the multiverse. They wrote:
From what I've heard about [Avengers: Secret Wars] they basically wanna do Endgame but with the multiverse instead of time travel. Instead of going to key points in the MCU like they did with [Avengers: Endgame] they'll be travelling to key universes across the wider Marvel universe.
WHAT THIS APPROACH COULD MEAN FOR AVENGERS: SECRET WARS
We are obviously jumping a bit ahead for this one because not only do we have at least three more years worth of Marvel projects before Secret Wars rolls around, but we first have to go through the events of Avengers: The Kang Dynasty, which will severely affect Secret Wars. By then, much like it happened in the previous Saga with the Infinity Stones, the audience might be very well-trained in the shenanigans of the multiverse and traveling across other franchises outside of the main MCU.
RELATED: MCU: BEYONDER RUMORED TO BE THE KANG VARIANT VILLAIN OF AVENGERS 6
Marvel already started to prepare audiences for multi-franchise crossovers with Spider-Man: No Way Home, when they brought back heroes and foes from past Spider-Man movies, and Doctor Strange in the Multiverse of Madness tried to introduce the concept of traveling across the Marvel Multiverse. Rumors about the forthcoming Deadpool threequel, tentatively titled Wolverine and Deadpool, point to Wade Wilson (Deadpool, portrayed by Ryan Reynolds) and Logan (Wolverine, portrayed by Hugh Jackman) visiting past 20th Century Fox Marvel movies, including Tim Story's Fantastic Four movies.
Another rumor from Twitter user @MyTimeToShineH, which might add some credibility to the aforementioned approach, points to Wolverine and Tobey Maguire's Spider-Man fighting side by side. However, things could get messy quite quickly.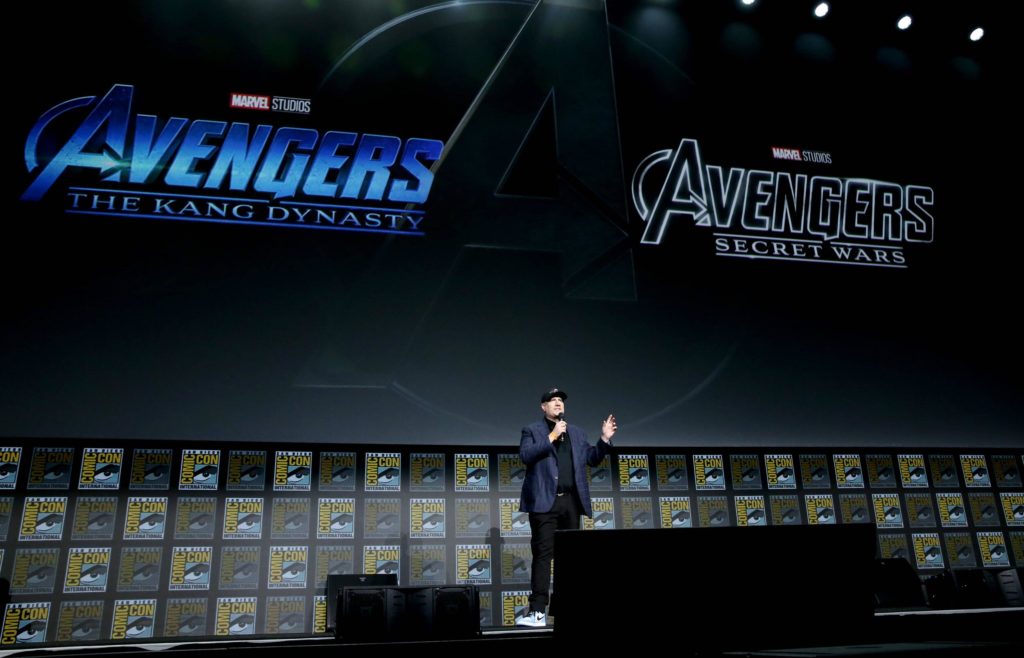 MyTimeToShineHello also posted recently that Marvel Studios plans to center The Kang Dynasty around the New Avengers, while Secret Wars will be from the point of view of heroes across the multiverse. This could work for fans that have been following all of these franchises for many years, but the truth is, not all MCU fans paid attention to Bryan Singer's X-Men movies and not many cared about any of the cinematic Fantastic Four iterations.
Making the culmination of a saga that so far has been having a hard time keeping everyone happy centered around heroes we haven't spent that much time with seems like the wrong approach. As opposed to the Endgame route, which was to bring back the original six Avengers to send them off properly, along with featured roles for other characters who had been introduced and become well-liked, beloved characters over the course of The Infinity Saga.
RELATED: MARK RUFFALO PROMISES HULK AND MARVEL WILL "GO OUT WITH A BANG" IN AVENGERS: SECRET WARS
But there are great counterpoints to all of this. First, Marvel Studios takes their Avengers movies very seriously. Avengers: Endgame was their biggest gamble ever, in terms of budget, runtime, and storyline. Somehow they managed to crack a movie that would satisfy casual and hardcore MCU fans alike, and the movie clicked with so many people that it became one of the highest-grossing films of all time.
We might be hesitant about going back to previous Fantastic Four movies, but if we knew going into Endgame that the fate of the MCU would lie on the shoulders of Thor: The Dark World and Avengers: Age of Ultron more than any other movies, we would have never believed it could work. And it did.
Avengers: Endgame proved that audiences are ready for and will support a movie that relies heavily on their knowledge of past storylines, and Spider-Man: No Way Home showed them that the same is true for multi-franchise cross-overs. Moreover, featuring Patrick Stewart's Professor Xavier so heavily in the Doctor Strange in the Multiverse of Madness trailers might have been a nightmare for Kevin Feige, but it also proved that there is excitement to see these characters in the MCU (the movie came very close to crossing the $1 billion mark).
WHO IS WORKING ON AVENGERS: SECRET WARS?
So far, we only know that Doctor Strange in the Multiverse of Madness screenwriter and Loki season 1 showrunner Michael Waldron is penning the script for Avengers: Secret Wars. He's been the go-to guy with Marvel for telling Multiverse stories over the past few years, so he was a no-brainer once they started hearing pitches. He's working on the sequel at the moment.
A director has not been announced, and it's unclear whether or not Marvel has hired one yet. Early rumors pointed to Ryan Coogler being up for the job, but the Black Panther director quickly shot them down, saying while promoting Wakanda Forever that no conversations have happened.
Shang-Chi director Destin Daniel Cretton was announced this summer to be directing Avengers: The Kang Dynasty, the first of the two-part culmination event. That movie will bow in theaters on May 2, 2025, which means that shooting should begin within the year. Meanwhile, Avengers: Secret Wars is currently scheduled for a May 1, 2026 release. We should put an asterisk on these for now given recent reports of Marvel rethinking their plans going forward, and possibly delaying some upcoming projects.
What do you make of all of this Avengers: Secret Wars talk? Did you enjoy Phase 4 and are you looking forward to Kang's introduction in Ant-Man and the Wasp: Quantumania? How do you think that movie could impact Secret Wars? Let us know by dropping us a tweet on our social media!
KEEP READING: WHO WILL BE ON THE MCU'S EXCITING YOUNG AVENGERS ROSTER?
SOURCE: Heavy Spoilers