Actor Brendan Fraser is experiencing a flood of awards talk for his lead performance in Darren Aronofsky's new film The Whale, but longtime fans of his will be happy to hear he hasn't forgotten his past work. Sitting down with Pete Hammond for Deadline, Fraser offered his thoughts on potentially returning to the role of Rick O'Connell for another sequel in the popular film franchise The Mummy sequel.
While it doesn't appear a follow-up is in the works for the third film in the series following The Mummy: Tomb of the Dragon Emperor, Fraser at least sounds open to the idea.
BRENDAN FRASER DISCUSSES POTENTIAL RETURN TO THE MUMMY
Speaking on the idea during the interview, Fraser stated, "I don't know any juicy details about it but you know, it's kind of been an open-ended question for some time now. I'm not opposed to it. Hey, I don't know an actor who doesn't want a job. I don't think I've been this famous yet unsalaried at the same time in my professional life so sign me up."
RELATED: THE IDOL: BRENDAN FRASER IN TALKS TO JOIN THE WEEKND'S NEW HBO SERIES: EXCLUSIVE
While that's not exactly a confirmation we'll get a fourth Fraser-fronted Mummy in the near future, it is clear that the actor would be open to returning to the franchise if offered the opportunity.  Especially given the ever-present (and financially successful) line of continuations to beloved films from the '80s and '90s, another Rick O'Connell adventure could very well be a safe financial bet for Universal Pictures and another win for Fraser, currently on a massive career comeback after a decade of smaller roles in more challenging films. 
Fraser spent the late 90s and 00s as an A-list superstar, but The Mummy is his most well-known role from that period, still lovingly discussed today. How a fourth feature with Fraser for The Mummy would work is still up in the air.  Can you get back Rachel Weisz, John Hannah, and Arnold Vosloo as Ellie, Jonathan, and Imhotep respectively, or do you bring in a new Mummy to face off against?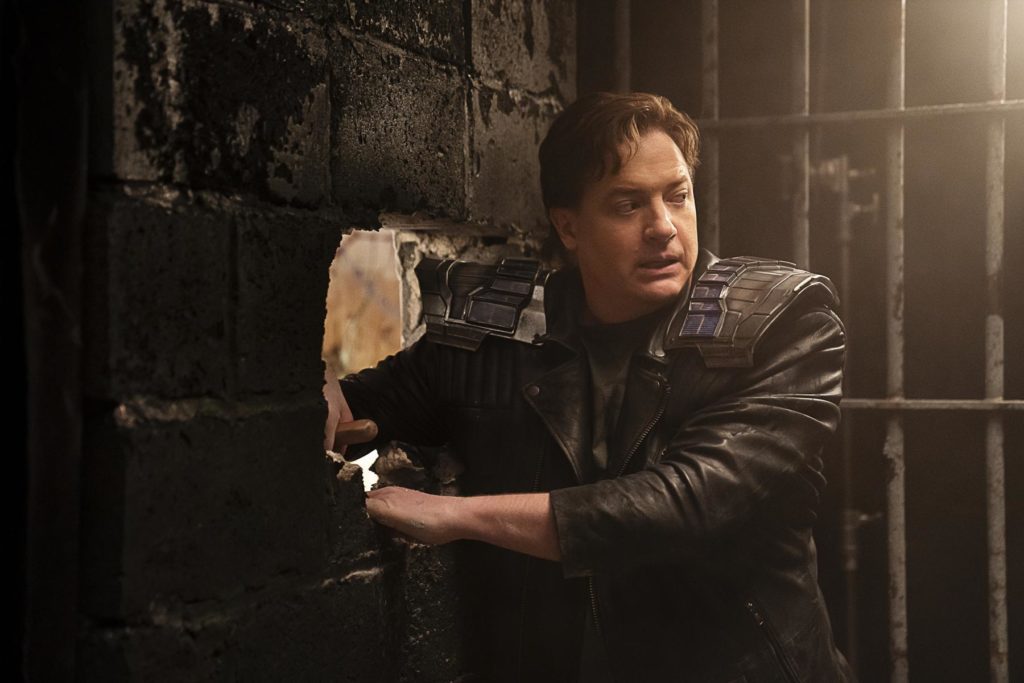 If at all possible, getting Vosloo's Imhotep back would likely be the best option given that the previous entry, 2008's Tomb of the Dragon Emperor, was both the only installment not to feature Imhotep as the lead bad guy as well as the lowest-grossing and least critically-praised one. Not to mention, Rachel Weisz opted not to return as Ellie in the third film, which was a major strike against it.
It would also be a good idea to tempt director Stephen Sommers back to the writing room and director's chair (he wrote and directed the first two installments and had Fraser in a blink-and-you'll-miss-it cameo in 2009's G.I. Joe: The Rise of Cobra).  Sommers' other well-known attempt at supernatural blockbusters was the intended franchise starter Van Helsing back in 2004, which underperformed both critically and financially. Sommers was later replaced as director by Jon M. Chu on 2013's G.I. Joe: Retaliation, so I'm guessing he'd be happy to return to the franchise that put him on the map.
RELATED: THE IDOL: BRENDAN FRASER IN TALKS TO JOIN THE WEEKND'S NEW HBO SERIES: EXCLUSIVE
Of course, Brendan Fraser's Mummy movies aren't the only modern re-interpretations of the Universal classic (in case you didn't know, the actual original Mummy film was released way back in 1932).  In the midst of an entertainment industry bitten by the cinematic universe bug, Universal attempted a reboot of The Mummy in 2017 that, if successful, would have launched "The Dark Universe," a series of modernized takes on classic monsters that Universal made popular in the 1930s and '40s. 
Unfortunately, even the power of Tom Cruise couldn't save the 2017 film, The Mummy, from the tomb of box office disaster, leading all future films in "The Dark Universe" (which included an Angelina Jolie-starring Bride of Frankenstein and Johnny Depp in Invisible Man) to have their plugs pulled. Now that a few years have passed and Fraser is back in the public eye, perhaps he could help unearth Universal's fallen franchise and return it to its former glory. 
If you want to see Fraser right now though, you can catch him in The Whale, currently playing in cinemas everywhere.  We at The Illuminerdi will keep you updated on any news relating to The Mummy 4 and all your other entertainment needs.
What do you think of Brendan Fraser's views on a 4th Mummy movie?  Would you want to see the return of Brendan Fraser as Rick O'Connell?  What did you think of the previous Mummy films?  Would you travel to the City of Harmanaptra?  Let us know in the comments below and on our social media.
KEEP READING: THE WHALE MOVIE REVIEW: BRENDAN FRASER'S COMEBACK FILM IS A DISASTER
SOURCE: Deadline