Nicolas Cage has gone absolutely batty in the new trailer for Renfield.
Renfield looks like it could be either a wry riff on Dracula or a blood-curdling mess. Much like Victor Frankenstein before it, Renfield is promising us a story about an iconic horror character told from the perspective of someone close to them, but this time with more jokes. The visuals here are colorfully gothic and the tone implies the film's tongue will be firmly planted in its cheek. 
Horror-comedies are always a gamble in deciding whether to lean more in one direction or find a way to balance the two, and Renfield looks likes it will go more for campy humor than sinister scares. Look hither:
Renfield Official Trailer
After a series of dreary action thrillers in the early 2010s, Nicolas Cage completely rebounded his career and began swinging for the fences with every project. Films like Mandy and Pig have earned him critical acclaim, but he's also proven himself ready for crazier flicks like Kick-Ass and Willie's Wonderland, so a film like Renfield is right up his alley. 
RELATED: OPPENHEIMER: WATCH THE EXPLOSIVE NEW TRAILER FOR CHRISTOPHER NOLAN'S NEXT EPIC RELEASE
It's a wonder Cage hasn't played Dracula before now given that the character provides plenty of opportunities for the kind of over-the-top shenanigans the actor is known for, but here it looks like he's sunk his fangs into the role with bloody glee. This version of the Count appears to be drawn as a major narcissist, so I expect some rampaging speeches about his own perceived greatness that Cage will devour.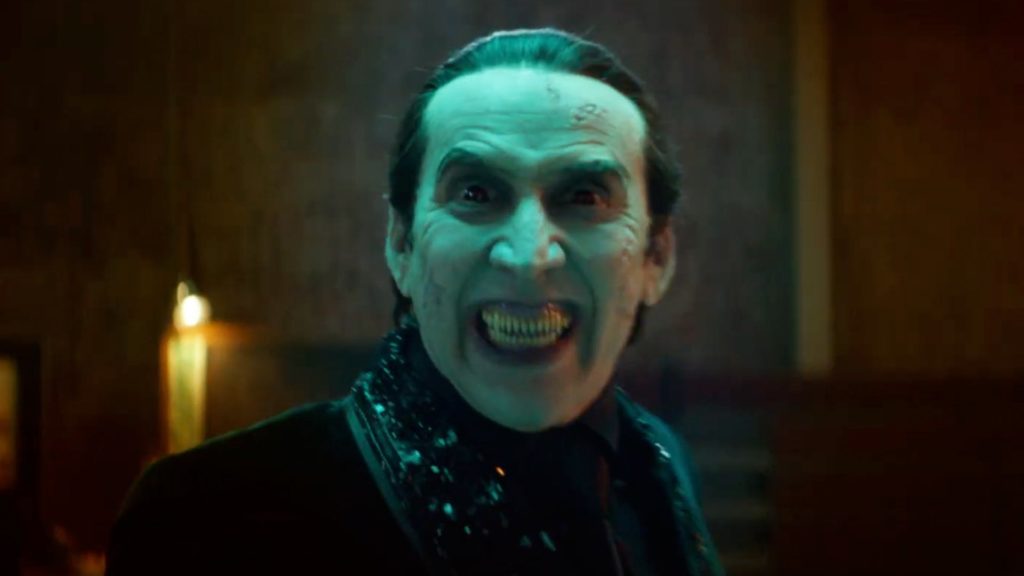 Of course, we can't forget the title character or the actor playing him. Nicholas Hoult has shown a great deal of range across his career, spanning from the blockbuster X-Men series to sweet romantic fair like Warm Bodies and satire like The Menu. Bodies showcased Hoult's ability to disappear into a character and sell a quirky premise without breaking a sweat, so I have no doubt he'll be able to work that magic again here. I especially appreciate that he's stressed out enough about his current employer to be attending group therapy sessions and hope the film mines all the humor it can from that scenario.
RELATED: LAST RESORT MOVIE REVIEW: DIET DIE HARD MAKES FOR A SOLID DIVERSION
The other element of this trailer that excites me is Awkwafina. She's usually a great source of comic relief and showed the world her dramatic side in The Lulu Wang's The Farewell a few years ago. It looks like she'll be the human stand-in/ audience surrogate character reacting to the supernatural hijinks going on, a perfect fit for her whip-quick comic timing. She's a reliable asset to any ensemble (see Shang-Chi or Jumanji: The Next Level) and I look forward to seeing her bounce off of Cage and Hoult here.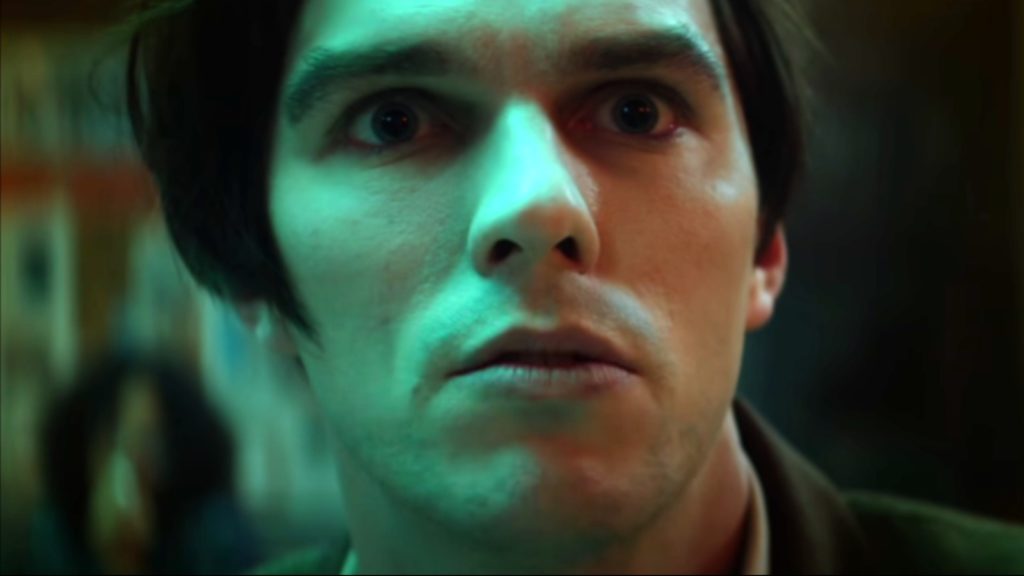 You need actors who can sell the absurd with a straight face for a  premise and approach like Renfield to work, and based on this trailer, everyone is ready to sink their teeth into the production. It's also an opportunity for director Chris McKay (who previously helmed The Lego Batman Movie and The Tomorrow War) to show his chops handling wackiness in live-action, so here's hoping all goes well and Renfield proves to be a bloody hit. 
Renfield flaps into theaters April 14, 2023. What do you think of the trailer for Renfield? Are you excited to see a new spin on the Dracula mythos? Do you Cage was born to play Dracula? What's your favorite on-screen interpretation of Count Dracula? Let us know in the comments below and on our social media.
KEEP READING: EVIL DEAD RISE OFFICIAL TRAILER: THE DEADITE SCOURGE IS BACK WITH A VENGEANCE