Stephen Amell, best known for his performance as Oliver Queen in the hit CW and DC comic book superhero series Arrow, paid a visit to the set of The Flash for the show's upcoming ninth and final season. While doing so, Amell shared a set photo with The Flash star Grant Gustin, who portrays The Flash aka Barry Allen. Amell later shared the image on his personal Instagram account.
Amell wrote in the caption, "When Barry calls…Oliver answers…" You can check out the photo he shared below:
STEPHEN AMELL HANGS OUT WITH GRANT GUSTIN ON THE SET OF THE FLASH SEASON 9
The good news is that Amell will reprise his role as Oliver Queen, aka Arrow, in Season 9. As reported by Deadline, Amell will appear as a guest star in Episode 9.09 for the upcoming season. Amell will be joined by another Arrow legacy character with David Ramsey back as John Diggle, aka Spartan. So, it looks like Season 9 will be serving as a nice little reunion of sorts.
RELATED: THE FLASH: DAVID RAMSEY AND KEIYNAN LONSDALE TO RETURN IN SEASON 9
Also appearing in the episode will be Keiynan Lonsdale as Wally West, aka Kid Flash, who is back in Season 9, along with Sendhil Ramamurthy, who returns as Ramsey Rosso, aka Bloodwork. Ramamurthy previously appeared as the villain Bloodwork for nine episodes in Season 6.
Lonsdale previously appeared as a series regular in Seasons 2 and 3 of the hit CW show as Wally West, the brother of Iris West and son of Joe West. Lonsdale later became the speedster hero Kid Flash.
This all nicely ties together as Grant Gustin's version of Barry Allen was first introduced opposite Amell in the Arrow series. His storyline was later spun off into his own show for The Flash in October 2014. The CW Arrow show previously concluded its run back in 2020 following eight seasons. Now, Gustin's own show is about to reach its series finale.
The Flash showrunner Eric Wallace commented on Amell's return via a press release, stating, "As soon as our final season was announced, we knew we wanted Stephen to come back and reprise his iconic role as Oliver Queen." He continued, "After all, it was Oliver who originally launched Barry Allen (played by Grant Gustin) on his heroic path. That's why everyone on Team Flash felt so strongly that it was important to create a full-circle moment with Oliver's return in the final season of The Flash. 
RELATED: THE FLASH STAR GRANT GUSTIN SIGNS ON FOR A NINTH (& LIKELY FINAL) SEASON
Wallace went on regarding Amell's final appearance in the last season of the hit DC comic book superhero show, "The result is an epic-yet-emotional episode we hope Arrowverse fans will enjoy. It's all to say "thank you" to everyone for watching and supporting our show throughout nine wonderful years. We absolutely cannot wait for everyone to see Grant and Stephen saving the world together again. And yes, there will be thrills, chills, and tears."
The wait for Grant Gustin as Barry and Stephen Amell as Oliver to team up one last time won't be much longer. DC's The Flash returns for its ninth and final season in February, with the season premiere slated for February 8. The final season of The Flash will feature 13 episodes, split up into two graphic novel-style story arcs.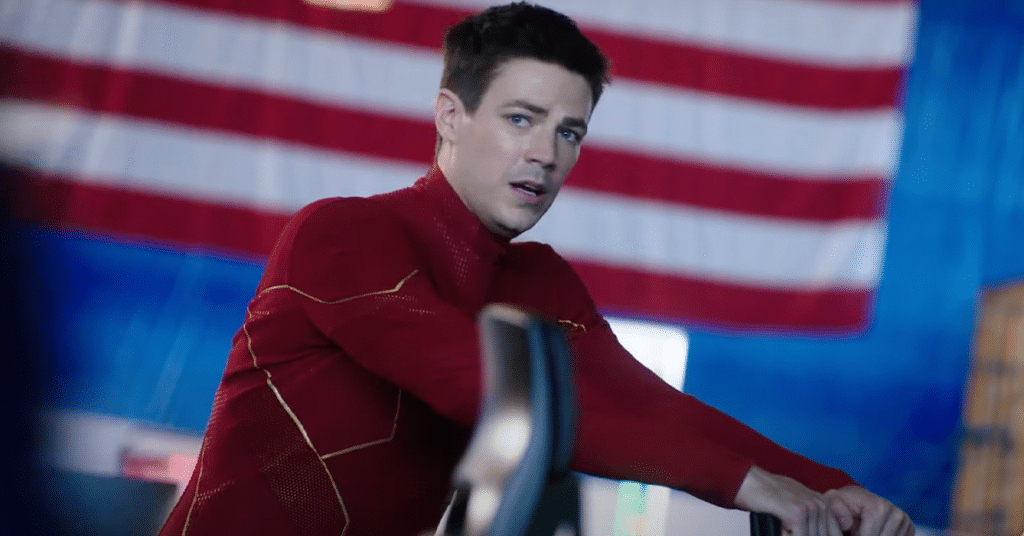 What do you think of the news? Are you excited for The Flash Season 9? Do you think this will be the best season of the show? Are you excited that Stephen Amell is reprising the role of Oliver Queen/Arrow one last time? What are you hoping to happen when Wally West and Oliver Queen team up again for Season 9? Let us know what you think in the comments or on The Illuminerdi Twitter account.
KEEP READING: FANS FUEL THE IDEA OF GRANT GUSTIN REPLACING EZRA MILLER IN THE FLASH
SOURCE: Stephen Amell, Instagram