Road Dogg believes having Enzo Amore return to WWE could prove to be a good idea.
Road Dogg was part of one the key factions of the Attitude Era, DX, and a key tag team, New Age Outlaws with Billy Gunn. In that time he had gotten close to his DX factionmate, Triple H. Since 2014 Road Dogg has held many backstage roles in WWE including producing, writing and one of his current roles as senior vice president of live events.
In that time he has seen a lot of people come and go. Some didn't have much of a future in wrestling, but some need a second chance to reach their potential in WWE. On a recent Patron exclusive episode of  his Oh…You Didn't Know? podcast Road Dogg names someone who he thinks should get another chance.
"I think Enzo Amore … if he was just a manager, that could also pop up and take a bump, and you get five minutes with him if you beat his big dude or whatever," Road Dogg said. "I always thought he was the guy that could have been the next great manager in sports entertainment/professional wrestling."

H/T To Wrestling Inc. For Transcription
A Manager Is Good But A Manager Who Can Bump Is Even Better
The role of manager is one which is dying. Wrestling is such a hard thing to do and in order to be successful a wrestler needs to be good at so many things. One of the most important is being good on the mic. This is where having a manager is so important. There are two types of managers, eye candy and mouthpieces.
RELATED: ENZO AMORE EXPLAINS WHY HE DIDN'T DEBUT WITH W. MORRISSEY IN IMPACT WRESTLING
Having a pure manager who doesn't wrestle is very rare in current wrestling. One of the greatest managers of all time, Bobby "The Brain" Heenan, was a trained wrestler but only managed. This allowed him to take good bumps and put the other guy over and was one of the reasons he is considered one of the best.
Enzo Amore On The Mic Is Anything But Sawft
Enzo Amore is certainly on the mouthpiece side of managing. He first came into WWE because he made a video of himself cutting promos and it was shown to Triple H by their mutual trainer. After getting signed to WWE and began working in NXT he formed the Enzo and Cass tag team with Big Cass. They became one of the most popular tag teams in NXT and WWE mostly because of Amore's promos on his way to the ring before their matches.
RELATED: BIG E GIVES BIG UPDATE ON HIS BROKEN NECK RECOVERY
In 2016 they were called up to the main roster and debuted on Raw. They became one of the hottest teams on the main roster. Despite their popularity, their in-ring work was very lacking. Cass could wrestle, but was not great on the mic. On the other hand, Amore was great on the mic, but not great in the ring.
A Glimpse Into Amore Doing Less Wrestling And More Mic Time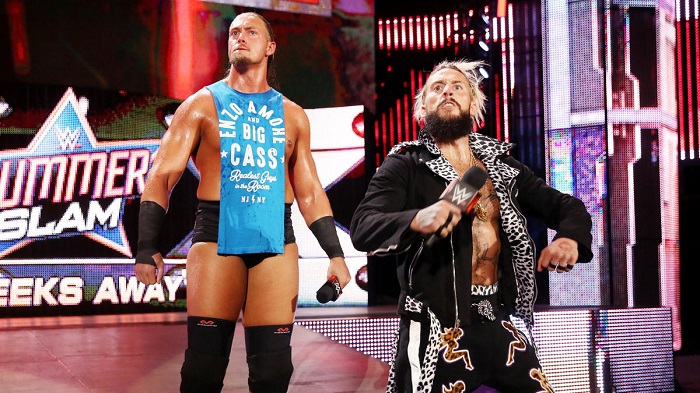 Eventually the team of Enzo and Cass were separated and Amore began a singles run mostly in the cruiserweight division. This was undoubtedly the highlight of his career. He became the cruiserweight champion and started working as a heel. His matches were full of low-blows and heel tactics. During this time the WWE Universe saw what Amore could become as a manager.
Road Dogg made it clear that he had a good relationship with Amore, who could rub people the wrong way. He also stated he doesn't think Enzo Amore is bad in the ring.
"I'm not saying he's horrible at working, but I'm not going to say he's great at it either," Road Dogg said.
Released But Could Always Come Back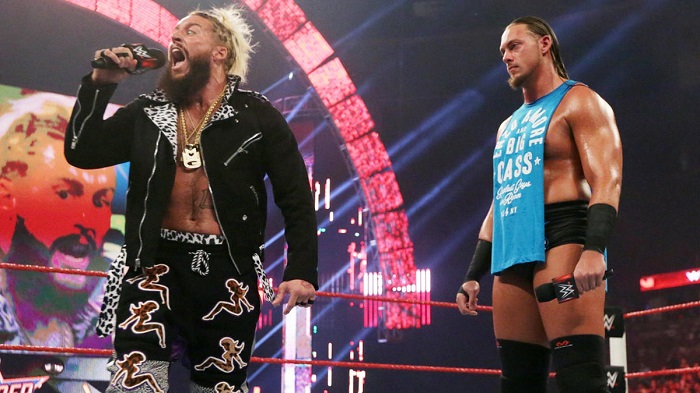 Despite finding the perfect place for Enzo Amore as a heel and the transition to a heel manager who could bump like Road Dogg alluded to Amore got in trouble. In January 2018 Amore was under investigation for sexual assault. He was released shortly after due to not letting WWE know he was under investigation. The investigation eventually ceased due to insufficient evidence.
Enzo Amore floated around the indies working for some big names like ROH and MLW. Even though he has continued to work in wrestling he has not gotten the success it seems like he was about to hit in WWE.
What are your thoughts on Road Dogg's observations? What did you think of Enzo Amore's in-ring work? Would you like to see him return to WWE? Do you think WWE would allow him to return? If he comes back should it be as a wrestler or a manager? Let us know who you would like him to pair up with as their manager.
KEEP READING: VINCE MCMAHON MAKES BIG RETURN TO WWE BOARD OF DIRECTORS
Sources: Oh…You Didn't Know?, Wrestling Inc.