Deadpool 3 star and producer Ryan Reynolds continued his online banter with friend and co-star Hugh Jackman on Twitter with a new video. Last week, Jackman tweeted out a video that fans speculated had a title drop for the upcoming sequel, but now Ryan Reynolds delivered a clap-back Twitter response of his own, shutting down the idea that the upcoming Deadpool sequel is titled, Wolverine and Deadpool
You can see Reynolds' latest clip in his back-and-forth exchange with Hugh Jackman below:
RYAN REYNOLDS RESPONDS TO HUGH JACKMAN'S COMMENTS ON DEADPOOL 3 TITLE
What piqued fans' interest in Jackman's comments was when he said, "I mean I have to spend a year with him shooting Wolverine and Deadpool." After some glowing praise regarding Hugh Jackman's performance The Son, Reynolds jokingly appeared to shut off the camera, which was still on. He can then be heard saying, "Wolverine and Deadpool? Who does he think he's kidding? Not on your life Chappie."
RELATED: WOLVERINE AND DEADPOOL: HUGH JACKMAN MIGHT HAVE ACCIDENTALLY REVEALED DEADPOOL 3'S TITLE!
So, it doesn't appear that Wolverine and Deadpool will be the title at the moment at the moment, at least for now. Maybe it will instead be called Deadpool and Wolverine? There is at least precedence for a Marvel Comics title called Wolverine and Deadpool that reprinted comics from the US featuring Wolverine and Deadpool. Deadpool and Wolverine also served together as teammates in X-Force in the pages of the Uncanny X-Force comic series.
Director Shawn Levy recently revealed in a Collider interview that cameras on Deadpool 3 will start rolling later this May. So hopefully that means news will start trickling about the film closer to production. Hopefully, the title issue for the film will get sorted out by San Diego Comic-Con, but there is still a long way to go for this film since it won't be out for over a year and a half.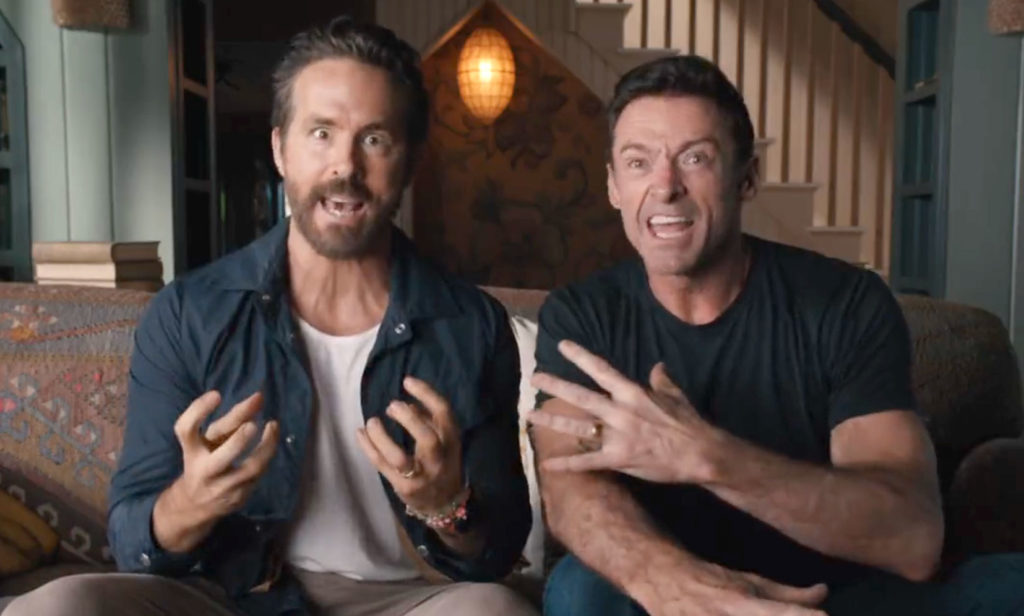 The great thing about the upcoming sequel is that it will be a proper big-screen adventure for Hugh Jackman's Wolverine character and Ryan Reynolds' Deadpool. It's the confrontation that fans have wanted for years but never truly got to see in the 2009 film, X-Men Origins: Wolverine. Marvel Studios and 20th Century Studios are producing the film, which is still expected to be R-rated like the first two Deadpool films.
The expectation is that the film will not affect the events of the acclaimed 2017 movie, Logan, which featured a fairly decisive ending for Jackman's Wolverine, aka Logan. How all of that will play out remains to be seen, along with the film will properly introduce Deadpool into the MCU or stay within the Fox X-Men universe. It's not too much to worry about. The continuity between the Deadpool movies and the Fox X-Men movies is fairly nebulous, to say the least. Even the continuity for the X-Men movies made by the former 20th Century Fox studio is an absolute mess.
RELATED: DEADPOOL 3 DIRECTOR SHAWN LEVY TALKS ABOUT PRODUCTION START OF THE CRAZY DEADPOOL SEQUEL
Reynolds announced the news that he'd be working on a new Deadpool film with Jackman back in September 2022. However, at the time the film had an initial release date of Sept. 6, 2024. That was later changed to November 2024.
For now, the sequel, currently known as Deadpool 3, will arrive in theaters on November 8, 2024. Shawn Levy directs the film, re-teaming with Reynolds, who he directed in Free Guy and The Adam Project, and Hugh Jackman, who he directed in Real Steel. Writers Rhett Reese and Paul Wernick penned the script that's also co-written by Wendy Molyneux, Lizzie Molyneux-Logelin, and Reynolds himself.
What do you think of the news? Do you have any ideas for an alternate title for the sequel, or does Deadpool 3 work fine? Do you have any thoughts on other Marvel heroes or villains who should appear in the film? Let us know your thoughts on the official Twitter account.
KEEP READING: DEADPOOL 3 MIGHT VISIT MULTIPLE FOX-ERA UNIVERSES DURING HIS FANTASTIC SEQUEL
SOURCE: Ryan Reynolds, Twitter