Mark Hamill has announced he may never again lend his voice to The Joker.  The actor has voicing Gotham's Crown Prince of Crime ever since Batman: The Animated Series way back in 1992, coming back to the character for many films and video games over the years.  However, with the recent passing of the equally iconic voice actor Kevin Conroy last year, Hamill revealed to Empire Magazine that it just wouldn't be the same without his beloved co-star:
Hamill doubts whether he'll ever take up the Joker mantle again without Conroy there to trade lines with – it was heading that way anyway, he says. "They would call and say, 'They want you to do the Joker,' and my only question was, 'Is Kevin Batman?' If they said yes, I would say, 'I'm in.' We were like partners. We were like Laurel and Hardy. Without Kevin there, there doesn't seem to be a Batman for me.
This Legendary Joker Has Had His Last Laugh
The impact of Kevin Conroy on the public perception and popularity of Batman cannot be overstated.  No matter how many live-action Batmen we've been given, the conversation around who's the best iteration circles back to Kevin Conroy's voice performance.  He IS Batman to many people, and Hamill IS The Joker.  Hamill has always embraced playing the character, joyfully putting the voice on at cons, jumping at the chance to work with Conroy whenever possible, and bringing that sinisterly exuberant energy every time. 
RELATED: DOES BATMAN (1989) HOLD UP IN 2022?
Hamill's commitment to Conroy was so deep that he returned to voice the character again for the 2016 animated adaptation of Batman: The Killing Joke, even after claiming that the video game Batman: Arkham Knight would be his final bow. It's exceedingly rare to see loyalty like this between actors, and while it is somewhat bittersweet we'll likely never hear Mark Hamill voice the character for new adventures, I can think of no better reason for Hamill to hang up the purple coat and makeup for good.
Conroy and Hamill's work on Batman: The Animated Series earned it the attention of longtime fans, critics, and helped usher in a brand new audience for the characters and their dark, seedy world. The series was lauded for its mature handling of dark themes, overall gothic tone, animation style, and smart writing. Originally running from 1992-1995, the series received two continuation shows with The New Batman Adventures (running from 1997-1999) and Batman Beyond (1999-2001).
The popularity of Batman: The Animated Series helped launch what is known as the DCAU (DC Animated Universe) also known as the Timmverse (After co-creator Bruce Timm).  This universe also birthed Superman: The Animated Series (1996-2000). Static Shock (2000-2004), Justice League (2001-2003), Justice League Unlimited (2004-2005) and The Zeta Project (2001-2002).  Four films based on the Batman series were also produced: Batman: Mask of the Phantasm in 1993 (The only DCAU film to receive a theatrical release), Batman & Mr. Freeze: Subzero in 1998, Batman Beyond: Return of the Joker in 2000, and Batman: Mystery of the Batwoman in 2003.
RELATED: BATMAN KILLS THE JOKER: HOW TITANS SEASON 3 REINVENTS RED HOOD'S BRUTAL ORIGIN STORY
While there have been and will continue to be many, many actors cast as Batman and The Joker, Mark Hamill and Kevin Conroy will always be remembered for the commitment and unique personalities they bought to their roles. It's a legendary partnership that will never be topped. Thanks for all you've done, Mr. J. Keep cackling on.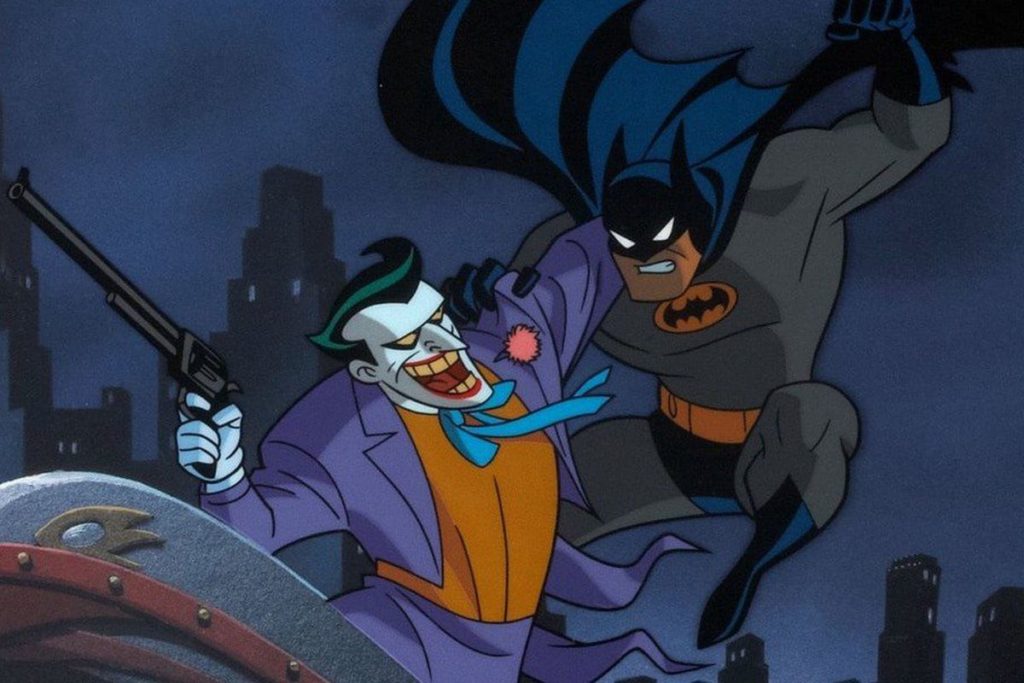 What do you think of Mark Hamill's departure from The Joker role?  Did you grow up with Batman: The Animated Series or catch it in adulthood?  What's your favorite moment between Kevin Conroy's Batman and Mark Hamill's Joker?  Let us know in the comments below and on our social media.
KEEP READING: CLOVERFIELD: FIFTEEN YEARS LATER – AN ASTONISHING FILM, BUT DOES IT HOLD UP?