The first season of Mike Judge's beloved adult animated satire, Beavis and Butt-Head, is coming on DVD on March 14, alongside the Paramount+ original film, Beavis and Butt-Head Do the Universe!
The animated phenom centers on the idiotic teenage duo living in Highland, Texas. Hideous, unintelligent, and reckless, they engage in wild antics to liven up their routines, annoying everyone around them. When Beavis has too much sugar and caffeine, he assumes the alter ego of "The Great Cornholio"; the marginally smarter Butt-Head comes up with numerous schemes to meet girls or make money. Early seasons featured the duo watching and riffing on music videos with themes loosely connected to the episode's plot, though this was abandoned in later seasons.
RELATED: BEAVIS AND BUTT-HEAD WILL MAKE THEIR REMARKABLE RETURN ON PARAMOUNT+ LATER IN 2022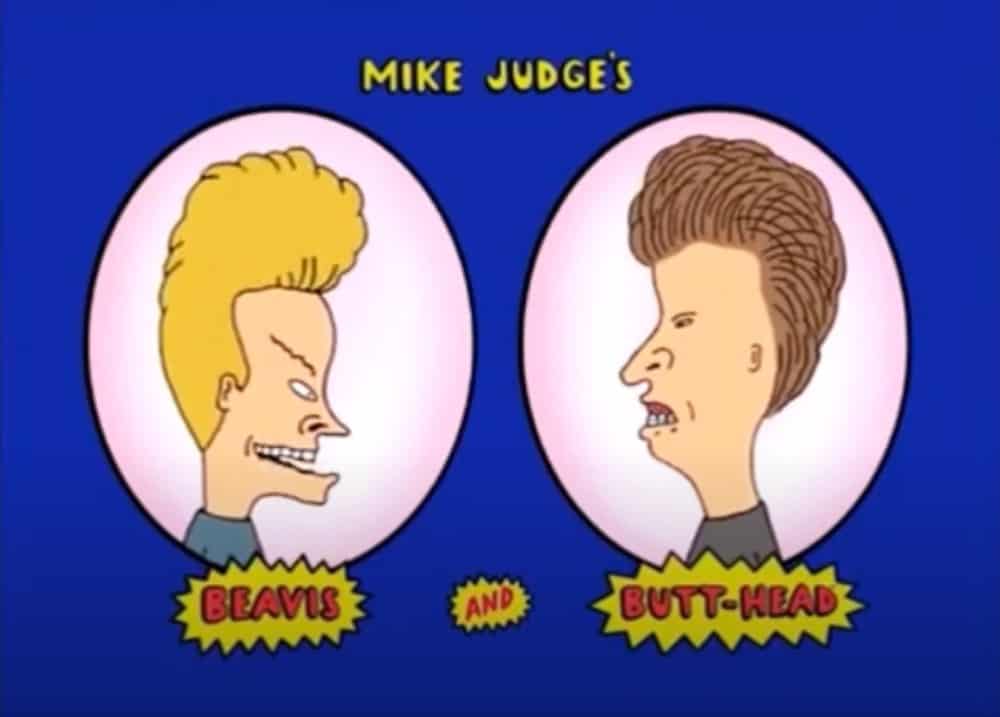 Mike Judge created Beavis and Butt-Head for his 1992 short film Frog Baseball, which aired on MTV for their animation showcase Liquid Television. Beavis and Butt-Head ran for seven seasons from March 8, 1993 to November 28, 1997, and it became a cultural phenomenon. A theatrical film, Beavis and Butt-Head Do America, was released in 1996 and garnered commercial and critical success.
For Judge, the show represented how he feels about certain aspects of the political correctness movement. Those two clowns represent the primal aspect of humanity and the younger generation resulting from a lack of common sense and discipline, as part of the show's social satire. Real-life incidents of playing with fire even resulted in Beavis and Butt-Head not being allowed to engage in pyromania anymore, despite the families involved never having seen the show due to lack of cable television. Nevertheless, the dimwitted duo are still allowed to do other acts of lethal stupidity.
RELATED: NEW GUARDIANS OF THE GALAXY VOL. 3 FUNKO POPS!, SODA POPS!, PLUSHES, AND MORE
In 2011, MTV revived the series for another season, with Judge returning. Because the socio-political climate and pop culture landscape have changed since the series' original run, the settings and references were updated to fit with what was popular at the time. In 2022, Beavis and Butt-Head saw another revival and another season, this time airing on Paramount+.
Coming to DVD… Beavis and Butt-Head! (Heh, heh, "Coming"…)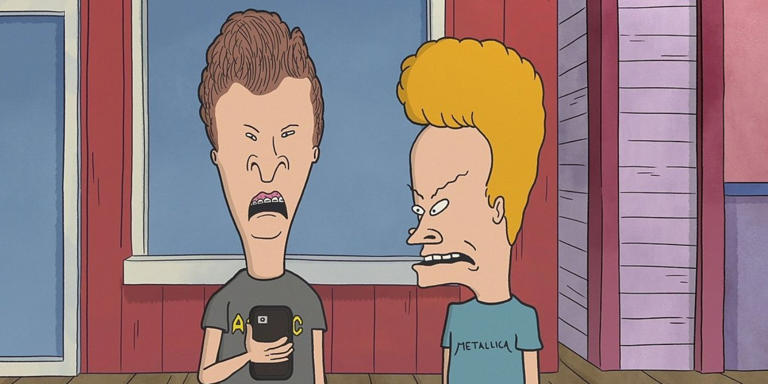 RELATED: MAYOR OF KINGSTOWN SEASON 2 REVIEW: THE PERFECT CONTINUATION OF TAYLOR SHERIDAN'S TAKE ON THE PRISON SYSTEM
On March 24, 2023, the first season will be arriving on DVD. All 12 episodes will be included in this three-disc collection, along with Beavis and Butt-Head Do the Universe. Beavis and Butt-Head Do the Universe is the second film adaptation of the series as well as the starting point for the Paramount+ series.
In Beavis and Butt-Head Do the Universe, they embark on a mission at a space camp in 1998 and wind up in 2022. From there, they encounter alternate versions of themselves and must find their way back home while being hunted by the US government. In the series proper following the events of the film, Beavis and Butt-Head expand their pop culture horizons by mocking other entertainment, such as YouTube, TikTok, reality television, mixed martial arts, and more. As with the previous revival, Mike Judge returned as director, executive producer, and voice actor.
Are you excited for Beavis and Butt-Head on DVD? What do future episodes of the new revival have in store for the duo? Let us know in the comments! If you like what you read, there's more where that came from. Follow us on Twitter so you don't miss a thing, we're always watching.
KEEP READING: POWER RANGERS COSMIC FURY: HONEST REVIEW OF THE UNIQUE SUITS AND ACCESSORIES FOR THE 30TH SEASON