The main man, Jason Momoa is not going anywhere. His work with the DC may not be the same but it is far from over.
The road to Aquaman and the Lost Kingdom has gone anything but swimmingly. From multiple release date changes to cast controversy and a complete overturning of the main leadership at DC, Jason Momoa's hotly anticipated sequel has truly been through the ringer. 
Jason Momoa Is Feeling Good!
Anyone worried about Jason Momoa's future at DC can take a sigh of relief, as the actor recently offered a positive update on what's to come for him.  Speaking to The Wrap, he stated:
"[I'm feeling] really f—king good. Aquaman's not going anywhere so it's alright," he assured fans. "Everything's gonna be good, we're still here and then I might be dipping into some other things too."
RELATED: AQUAMAN AND THE LOST KINGDOM DIRECTOR SHARES 1ST LOOK AT JASON MOMOA AND PATRICK WILSON'S NEW COSTUMES
The hiring of James Gunn and Peter Safran as heads of DC Films brought with it a flurry of changes to the cinematic universe, the most controversial of which was the confirmation of some prominent DC cast members getting the axe and what sounds like a near total overhaul of the DC Universe.  It's been up in the air recently as to how much, if any of the previous characters would continue to be played by their original actors or be recast, with many suggesting Jason Momoa for a potential Lobo movie. While a film based on that character hasn't been confirmed yet, Momoa did promise the return of a fan-favorite character from the original Aquaman movie: The Giant Octopus.
"Oh yeah. He'll be back alright"… "But it's hilarious. It's wonderful. You're gonna love it. This moment, I want you to remember that you asked me. It might be one of the funniest moments of the whole movie."
The appearance of the Giant Octopus in the original Aquaman was one of the most celebrated moments in the film. Brief as it is, the cameo served as an indication that this film (and by implication other films following it) would be unafraid to showcase more ridiculous and goofy elements of the comics that previous DC Universe films were sheepish about. Plus, who doesn't love a random giant octopus in their superhero movies? I sure do.
RELATED: EXCLUSIVE INTERVIEW: SWEET GIRL DIRECTOR ON STAR JASON MOMOA AND WHY ISABELA MERCED WAS PERFECT FOR HER ROLE
Momoa also opened up about what fans could expect for the story of Aquaman and the Lost Kingdom while praising his co-star and onscreen brother/nemesis Patrick Wilson:
"It's really a journey with the brothers. Patrick Wilson is phenomenal and there's just a lot of themes that are going on in it," he said. "What I wanted to do was not have some alien force that's trying to attack us. It's not gonna be something that's from an outer world. It's all about what we're doing to our planet, and we're expediting what's gonna happen when you melt the caps. It's our future. You're seeing it happen right now."
Director James Wan mentioned several months ago that the sequel would be "Darker, more relevant" than before and Momoa's description corroborates that.  The dynamic between Arthur Curry and his brother Orm was one of the under-exploited elements of the first movie, so placing more emphasis on it here makes perfect sense.  As well, comic book films have grown bolder in placing social commentary within their stories, so this sequel attempting to make a statement about the polar ice caps and human's propensity to harm the planet we all live on isn't the craziest idea either.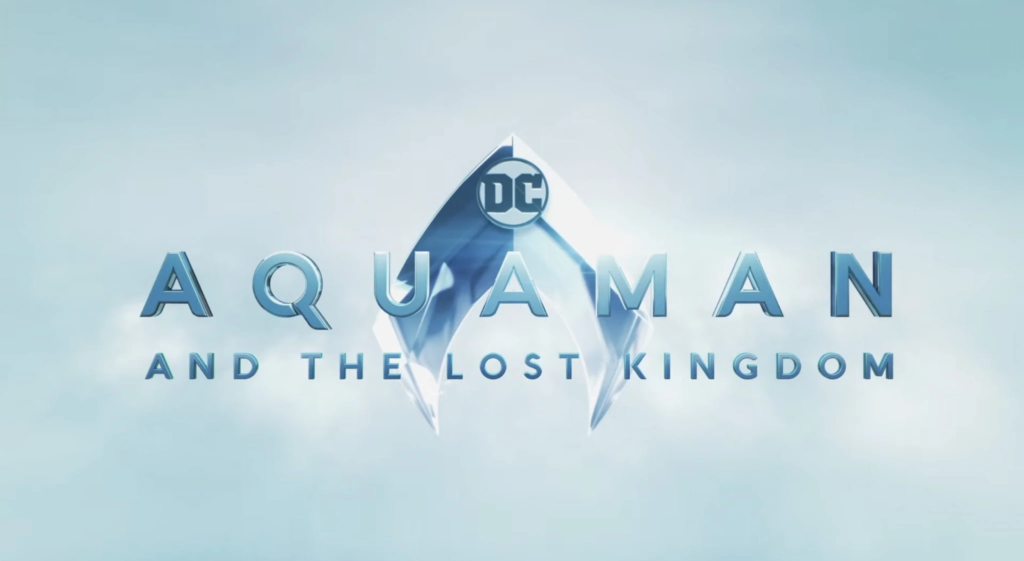 As much as I enjoy superhero films, I tend to be more engaged when the threat is something or someone more earthbound, so if Aquaman and the Lost Kingdom really wants to use its superhero story to tackle a very real-world issue, I say go on ahead.  The film is currently set to release theatrically on December 25, 2023.  Hopefully, it stays there.
What do you think of Jason Momoa's statements regarding Aquaman and the Lost Kingdom?  Are you excited to see his return to the DC universe?  What's your favorite DC film?  Let us know in the comments below and on our social media.
KEEP READING: DUNGEONS & DRAGONS: HONOR AMONG THIEVES DEBUTS IMPRESSIVE ACTION-PACKED NEW TRAILER