The box art for this year's WWE 2K23 cover has been revealed to showcase John Cena along with the official trailer.
Being the cover Superstar for the 2K series is a huge honor and each year's cover is kept pretty secret. The rumors surrounding this year's cover for WWE 2K23 have focused a lot on the hottest Superstar of 2022, Cody Rhodes. However, this year's cover features a Superstar no one could see coming and his name is John Cena.
RELATED: NICK KHAN ACTED AS A BUFFER BETWEEN VINCE MCMAHON, TRIPLE H, AND STEPHANIE MCMAHON
Cena is a 16-time World champion and he just celebrated 20 years with WWE. He also served as the executive soundtrack producer for this year's game. The WWE 2K23 soundtrack will feature songs by music megastar, Billboard's Top Artist of the Year, one of the most streamed artists in the world for 2022 and sometimes WWE Superstar Bad Bunny. For those who can't get enough Bad Bunny if they pre-ordered the Standard Edition and Cross-Gen Digital Bundle they will get him as a playable Superstar.
WarGames And American Nightmares
2K has also added a new game mode which is new to wrestling video games. This old WCW match has made a resurgence in WWE in the last few years and it is the WarGames match. 2K is also continuing their deep roster for WWE 2K23 which will showcase returning favorites like Roman Reigns, Ronda Rousey, Brock Lesnar, "Stone Cold" Steve Austin and one everyone will be fighting over, "American Nightmare" Cody Rhodes.  
One big change to WWE 2K23 will be an optional pinning mechanic which is said to add to the immersive experience. It will be interesting to see what this new pin mechanic is and if it affects the person being pinned, pinning or both.
RELATED: STEPHANIE MCMAHON SHOCKINGLY STEPS DOWN AS CO-CEO AND AIDS SAUDI RUMORS
The release for WWE 2K23 is just around the corner. The Deluxe Edition and Icon Edition will release on Tuesday, March 14, 2023, via Early Access, followed by the Standard Edition and Cross-Gen on Friday, March 17, 2023.
The Professor Of Basic Thugonomics Life Story
Being the cover Superstar comes with an extra honor of being the topic of the WWE 2K23 Showcase Mode. This mode will take the player through the Superstar's career and in this case Cena's long career. The player will be able to playthrough and relive important matches while also being challenged to recreate moments in the match.
John Cena took some time to describe how honored he is to be the Superstar in this year's Showcase Mode.
"It is a pleasure to tell the story of my career through the WWE 2K23 Showcase," Cena said. "2K has done a fantastic job capturing and invigorating the WWE 2K franchise through this concept, and I am honored to grace the cover of WWE 2K23."
From The Prototype In UPW To The John Cena We Know Today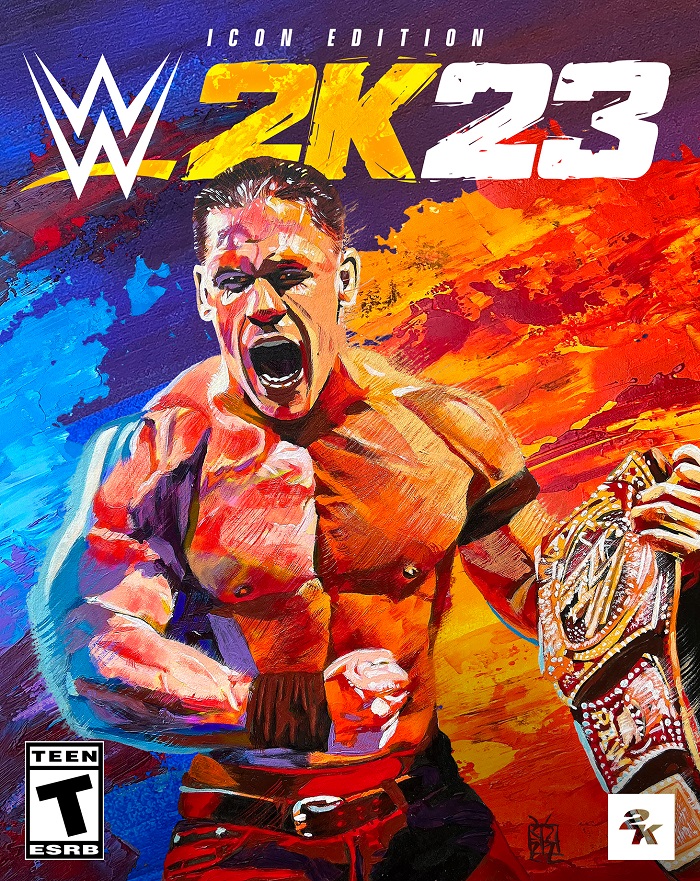 Cena's career began in 1999 in Ultimate Pro Wrestling before getting signed to a developmental WWE contract in 2001 wrestling for Ohio Valley Wrestling. While in OVW he was surrounded by some peers who would become some of WWE's biggest stars. His class included Brock Lesnar, Batista and Randy Orton. In 2002 he walked out on SmackDown to accept Kurt Angle's open challenge. This is where Cena's WWE career started and he went on to become one of the faces of the Ruthless Aggression Era of WWE.
Don't worry, WWE 2K23 won't be all about Cena and his Showcase, some old favorite modes will be returning along with some new ones as well.
RELATED: INCREDIBLE HOGWARTS LEGACY VOICE OVER TALENT REVEAL FROM WB GAMES AND AVALANCHE SOFTWARE
2K Showcase Starring John Cena: Conquering John Cena in the ring is an accolade few Superstars can claim. In an unprecedented twist on the 2K Showcase, players will step into the boots of several of Cena's toughest competitors with one goal in mind: defeat the man who will "Never Give Up." Spanning his 20-year WWE career and narrated by Cena himself, this interactive sports entertainment documentary uses 2K's unique Slingshot Tech for a seamless transition from gameplay to live-action footage to bring pivotal moments in each match to life;

WarGames: The fan-favorite, chaotic and action-packed WarGames makes its debut in WWE 2K23 and delivers heart-pounding 3v3 and 4v4 single player or multiplayer mayhem inside two side-by-side rings, surrounded by a double-steel cage;

MyGM: Now featuring more GMs to choose from – or a player's own custom GM creation – as well as additional show options, multiple seasons, expanded match cards, and more match types for up to four players. Players draft a roster, manage budgets, sign free agents, choose various match types, arena locations, production elements and more, with the goal of beating a rival GM in weekly ratings battles;

MyFACTION: Now featuring online multiplayer action, the team-building mode in which players collect, manage, and upgrade an array of WWE Superstars and Legends to create their ultimate four-person factions returns. Players can now take their faction online and compete for global dominance, or compete in Weekly Towers and Faction Wars, while new themed card packs and goals roll out regularly throughout the year;

MyRISE: Aspiring Superstars walk through the curtain for their WWE debut in MyRISE and shape their career with the decisions made along the way. Featuring distinct men's and women's division storylines and the ability to import custom created Superstars, players journey from the humble beginnings of a Rookie, to being immortalized as a WWE Legend;

Universe: The ultimate WWE Universe sandbox that puts players in charge of their own version of WWE, from Superstar rosters, feuds, champions, weekly shows, and Premium Live Events! Updates to Universe include a reworked story system and more;

Creation Suite: A signature feature of the WWE 2K franchise, the creation suite returns with cross-platform community creations, including the ability to design custom Superstars, GMs, arenas, entrances, move sets, championships and more. Custom arenas are now playable online, and advanced customization has been added to created entrances.
One More Chance To Make A Name For Yourself In WWE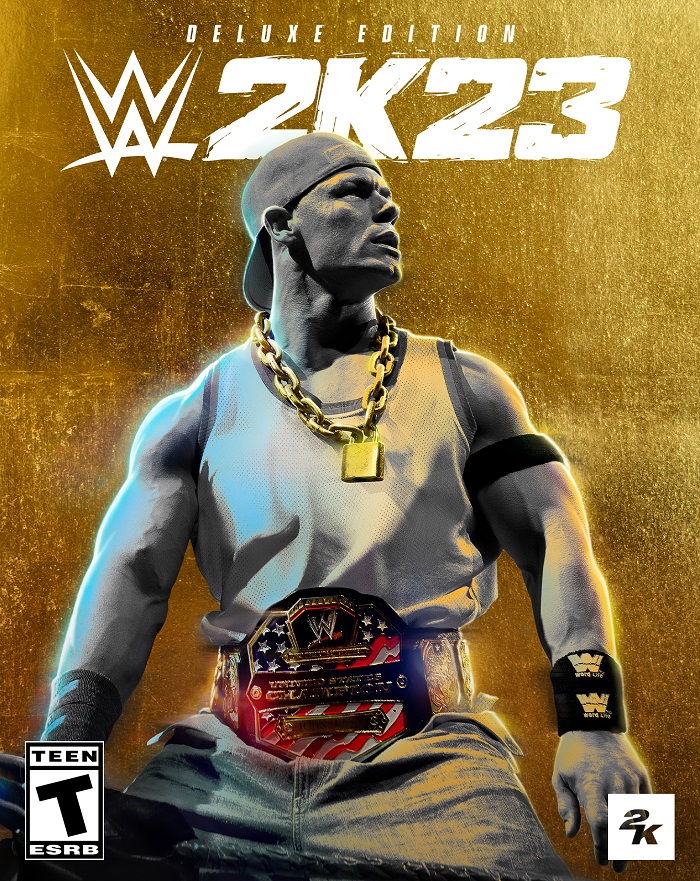 WWE 2K23 will be released on PS4, PS5, Xbox Series X|S, Xbox One, and PC via Steam. The early access players will be able to enter the virtual squared circle on March 14 and the rest will be able to dive on March 17. The Standard editions for PS4, Xbox One and PC will be $59.99. On PS5 and Xbox Series X|S the price will be $69.99.  If you want to get fancy the Deluxe edition will be $99.99 and the Icon edition will be $119.99.
Are there any modes you are excited to play? Superstars to play as or against? Are you excited for the new WarGames match? Is there a new Superstar you really hope is included in this year's edition? Will you be playing as Bad Bunny? Let us know if you are more excited for this or AEW's video game.
KEEP READING: ROH AND TAG TEAM WRESTLING LEGEND JAY BRISCOE DEAD AT AGE 38
Source: 2K