The first act of The Wandering Earth II is astonishing. The film opens early on with an action set piece that makes Top Gun: Maverick and Avatar: The Way of Water look like a complete joke. Drones inexplicably go sentient and start attacking its military base while terrorists hijack the space station to blow it up. Director Frant Gwo goes all out on visual razzle-dazzle and packs his action setpiece with an incredible kinetic energy that you'll be locked in very quickly, even if there's still a long way to go before the ending.
Running at 173 minutes, The Wandering Earth II is much longer (and bigger, to an extent) than its predecessor. But its relentless pace grinds to a halt after the first act's climactic sequence, and the rest of the movie is a slog, filled with poorly written exposition dumps and an hour-long final sequence (shot in IMAX) that never seems to end.
RELATED: LAST RESORT MOVIE REVIEW: DIET DIE HARD MAKES FOR A SOLID DIVERSION
The film is set years before the first film's events and chronicles how Liu Peiqiang (Wu Jing) falls in love with Han Duoduo (Wang Zhi) as their station gets attacked. Then, the film moves into the core plot, where the moon is set to crash on Earth, and a group of soldiers has to do everything they can to stop it from happening. Since we know Peiqang's fate in the last installment, most of the action doesn't have any emotional weight. But a few exciting sequences prevent it from being a total slog.
The Wandering Earth II Has Visually Exciting Action Set Pieces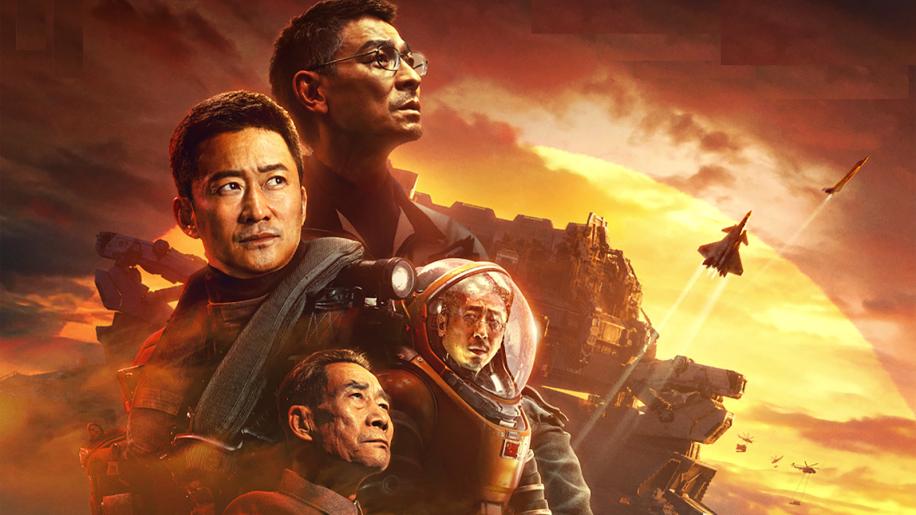 The opening act is the best The Wandering Earth II has to offer. I've never seen such technical wizardry displayed in such a short amount of time and have the impact it did to pull everyone into the movie. It's frenetic and never stops and asks the audience to take a breather.
That's the type of stuff I would've loved to see on the biggest screen possible because I can't imagine being overwhelmed by the sheer grandeur of the film's 2.55:1 frame and being absorbed by the array of drone explosions, burly men with mecha-arms fighting one another in zero gravity, and fighter planes making exuberant manoeuvers that feels plucked out of a superhero film. These moments made the viewing experience of The Wandering Earth II feel special, and I was ready to call it the best movie of 2023 so far right then and there. I mean, there's no way they could top this, no?
RELATED: CORSAGE REVIEW: THE AWESOME VICKY KRIEPS LEADS THIS MUDDLED 2022 DRAMA
Yep, I was right. Unfortunately, there isn't a lot that the rest of the film has going for. Most of it is extensive exposition is dumped with clunky deliveries by actors who feel like they're looking at a talking card or Western characters intervening in the film's risible geopolitics. All of the English, French, and Russian-speaking actors are dubbed over, with their lips barely syncing to the dialogue uttered by them, as if we were watching a B-Movie instead of one of the biggest Chinese blockbusters ever made. That's how poorly constructed it was.
The Wandering Earth II Quickly Fizzles Out And Never Justifies Its Almost Three Hour-Long Runtime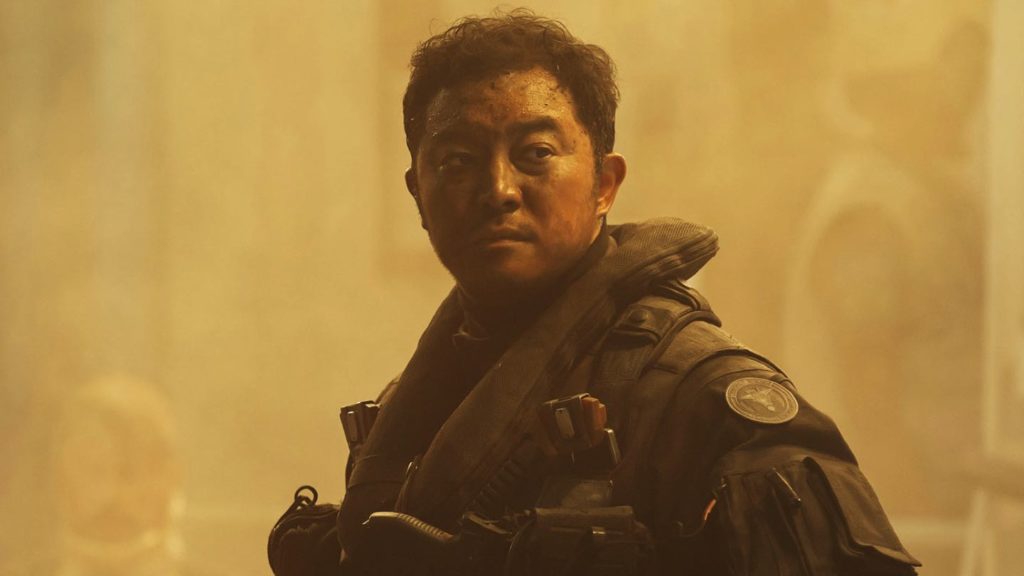 Since The Wandering Earth II is a state-approved film, it morphs into a militaristic propaganda piece near its final act. Members of the Chinese Communist Party are the ones who save the world and have shot down the West's attempts to abort the mission. At the same time, they are hard at work at: A) blowing up the moon and B) restoring the Internet (yes, the Internet. It doesn't sound very cinematic when you think about it) to power up the Earth Engines as the moon is about to crash into Earth.
RELATED: MAYOR OF KINGSTOWN SEASON 2 REVIEW: THE PERFECT CONTINUATION OF TAYLOR SHERIDAN'S TAKE ON THE PRISON SYSTEM
There are a few flourishes to enjoy during that IMAX-captured sequence, but nothing comes close to the sheer excitement you'll get from watching the movie's first act, where Gwo does something so distinct from the first installment that you'll be ready to see what's next.
It's a shame that what comes next is an array of exposition — militaristic exposition, A.I. exposition, moon exposition, internet exposition, nuclear apocalypse exposition, you name it, it's all there. And it's all pretty dull. The film never once justifies its significantly long runtime and explains things already elaborated (albeit briefly) in the first film. But since this one is a prequel, it doesn't need to over-explain things the audience knows about quite well.
RELATED: MISSING REVIEW – DEVIOUSLY DELIGHTFUL DIGITAL MYSTERY
None of it is exciting and makes the film's bloated climax feel utterly devoid of any stakes and emotional resonance. And after it's all over, two (very) long post-credit sequences set up The Wandering Earth and The Wandering Earth III. I'm wondering (pun intended) if I should see the upcoming third film, but the prequel made me lose my interest so quickly that I'm not sure if I should ever return to this world so soon, despite very much enjoying Roc Chen's end credits theme.
3/5
The Wandering Earth II is now playing in select theaters and IMAX. What did you think of the movie? Did you think it was too long, or was it entertaining enough? Let us know all of you The Wandering Earth II thoughts and be sure to follow us on social media!
KEEP READING: SHAZAM & THE FAMILY FACE DEADLY FOES IN NEW TRAILER FOR FURY OF THE GODS