The beginning of 2023 wasn't an easy start for Avengers actor Jeremy Renner. Earlier this month, it was reported that the 52-year-old actor was in a snow-removal tractor accident that led him to be airlifted to the hospital, sustaining some serious injuries. Luckily, the actor has been updating fans via his Instagram and Twitter accounts, where he has posted several photos and videos of his recovery.
We have now learned that he was crushed by the snowplow trying to save his nephew from being injured.
A Scary Situation
According to the Nevada sheriff's office report, Jeremy Renner was trying to stop the snowplow from sliding and ultimately hitting his grown nephew when he was pulled under the vehicle and crushed. CNN reported that the parking brake which would have stopped the snowcat vehicle from sliding was not engaged after Renner pulled his nephew's truck out of the snow.
RELATED: Avengers' Jeremy Renner in Critical But Stable Condition After Snow Accident
Renner's nephew was there to help until first responders arrived on the scene. The actor was soon airlifted to the nearest hospital where he stayed for two weeks and underwent two surgeries in the intensive care unit. On a 911 call log that was obtained by CNN, the actor was "completely crushed under a large snowcat (vehicle)" and had "extreme (difficulty) breathing."
It was also noted that the right side of his chest collapsed and his upper torso was crushed. "The Pistenbully rolled over him and continued down the road. He laid on the ground and focused on his breathing while (his nephew and others) rendered aid to him until medical personnel arrived on scene," the report says.
Mechanical Issues
According to the report, when the snowplow began to slide, Renner exited the vehicle without setting the emergency brake. It was also stated that even though the Pistenbully had a few mechanical issues, "it is believed based on our mechanical inspection that the parking brake would keep the Pistenbully from moving forward."
While Renner was trying to stop and trying to divert the vehicle from causing harm to his nephew, he was pulled under the vehicle and was run over.
RELATED: Loki: The Awesome Jonathan Majors Might Play This [SPOILER] Surprise Variant In Season 2
What the inspectors did notice while investigating to see if there were any issues with the vehicle, was that the brake indicator light was not functioning. With this, it was noted that "mechanical issues may have been a factor in this accident."
Jeremy Renner's Recovery Begins
According to the actor, he broke more than 30 bones in the incident. Two days after the incident, Jeremy Renner posted a selfie on his Instagram, his face bruised and bloody, but was thankful for all the support he was getting by captioning the photo, "Thank you all for your kind word. I'm too messed up now to type. But I send love to you all."
RELATED: More Scenes Revealed in New Ant-Man 3 Promo Video!
Over the next few weeks, the actor promoted his Paramount+ series, Mayor of Kingstown season 2. Fans didn't get an update until January 21, where the actor posted a photo where he is doing physical therapy.
"Morning workouts, resolutions all changed this particular new years… Spawned from tragedy for my entire family, and quickly focused into uniting actionable love. I want to thank EVERYONE for their messages and thoughtfulness for my family and I… Much love and appreciation to you all. These 30 plus broken bones will mend, grow stronger, just like the love and bond with family and friends deepens. Love and blessings to you all."

Jeremy Renner via Instagram
The actor is currently being deemed as a hero and it is well-deserved. He does not only portray a hero in the Marvel Cinematic Universe but also in real life. We wish him a speedy recovery.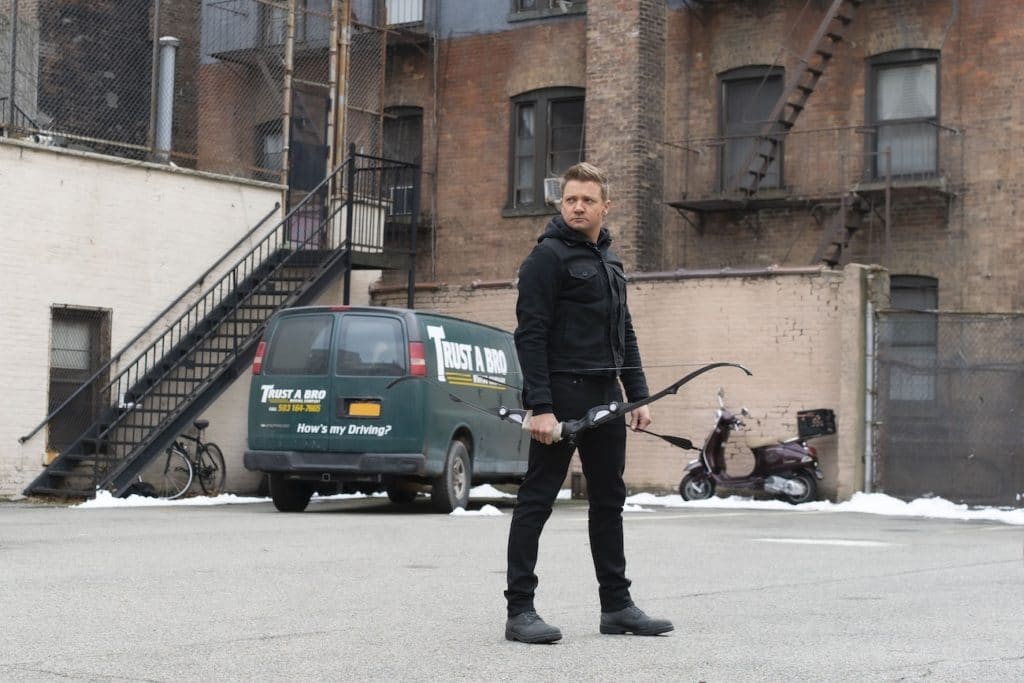 What do you guys think? Where were you when you heard about Jeremy Renners' incident? Are you a fan of the actor? Do you have any well wishes for the actor? Let us know in the comments or tweet us your answers at @The_Illuminerdi. Don't forget to follow us on all of our socials!
Source: CNN
KEEP READING: Percy Jackson and the Olympians Casts Zeus and Poseidon