Matt Shakman may be hard at work on Marvel's Fantastic Four reboot, but before he took on the First Family, he directed the television series WandaVision, in which the magical Wanda Maximoff took center stage.  Following that series, Wanda next appeared as the villain Doctor Strange in the Multiverse of Madness, which lead to controversy among the fanbase.  But what did Shakman think of this development? 
The Reason Why Wanda Broke Bad after WandaVision According to Matt Shakman
Speaking with Comicbookmovie, he offered his thoughts on the character's direction in Multiverse of Madness:
"I talked a lot to Michael Waldron and I talked to Sam Raimi and we also shared lots of the art department as we were creating the Darkhold and her costume and other things that would continue on, so there was a lot of synergy on it," Shakman said. "I'm aware of, certainly, the conversation on the internet about Wanda and her character. I'm so proud of everything we did on WandaVision. That show is really special, working with Lizzie, and telling that story was so unique and fun."
RELATED: WANDAVISION: MATT SHAKMAN EXPLAINS HIT SERIES ORIGINALLY WAS 10 EPISODES LONG IN NEW REVEAL
While the decision to vilify Wanda didn't sit well with some viewers, it sounds like Shakman was on-board with the creative decisions being made by Strange director Sami Raimi and film writer Michael Waldron (who also worked on the Loki television series).  With so many cooks working in the enormous kitchen that are the MCU, seeing Shakman speak positively about his collaborations with the Multiverse filmmakers is good to see.  He clearly enjoyed his time working with Wanda and actor Elizabeth Olsen but knew he would have to pass the story on to someone else for future MCU installments.  Continuing, he stated,
"When you're in this universe, you have to pass the baton," the filmmaker added. "That's part of the joy of being in the MCU, you run as hard and as fast as you can when it's your section of the race and then you pass the baton and it's on to others to tell that story. I think they made decisions they needed to make to make that story work and I thought it was a super entertaining movie."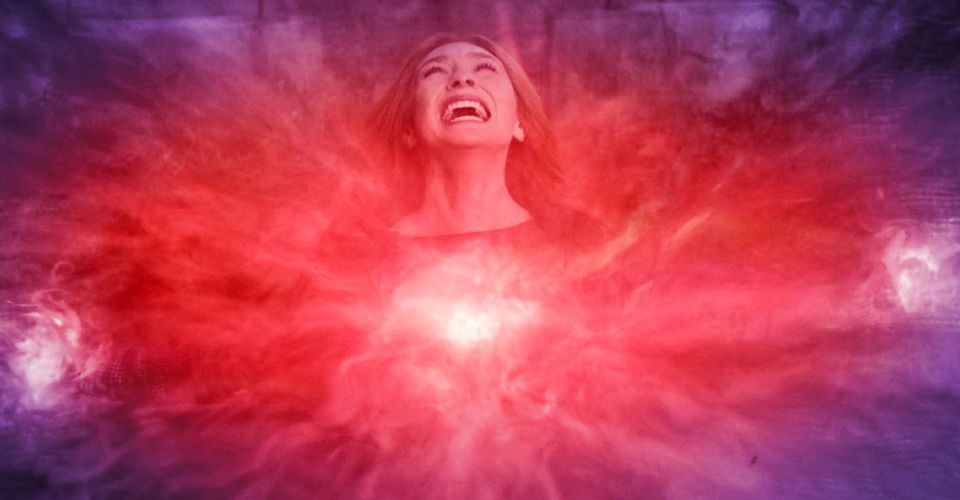 Shakman seems to understand the nature of the MCU filmmaking process despite his relatively short tenure working within it at this point. While every filmmaker is obviously working to make their movie the best it can possibly be, each installment in the MCU is only one part of the whole, a section of the overall Marvel story. This means characters and their stories will pass through several different hands over the course of their onscreen arcs, each chef adding his or her own spice to the broth as it were.
RELATED: WANDAVISION DIRECTOR MATT SHAKMAN DISCUSSES "SURREAL" HONOR TO KICK OFF MCU'S PHASE 4
WandaVision established that Wanda was in a deeply vulnerable place emotionally and ended with a post-credits stinger implying the Darkhold had overtaken her. The scene was a dark gotcha moment that could have been handled in a variety of ways. Under Sam Raimi, Wanda's arc was executed in a stylized, campy yet sincere way that characterizes most of the director's films.
For some, that direction and comic-book approach worked like gangbusters.  For others, it was seen as a slap in the face.  For Matt Shakman, the film continued the story he had the privilege to start in an entertaining fashion.  Here's hoping he can work up that same magic for his upcoming Fantastic Four film when it lands in theaters on February 14th, 2025.  You can now watch WandaVision and Doctor Strange in the Multiverse of Madness on DisneyPlus.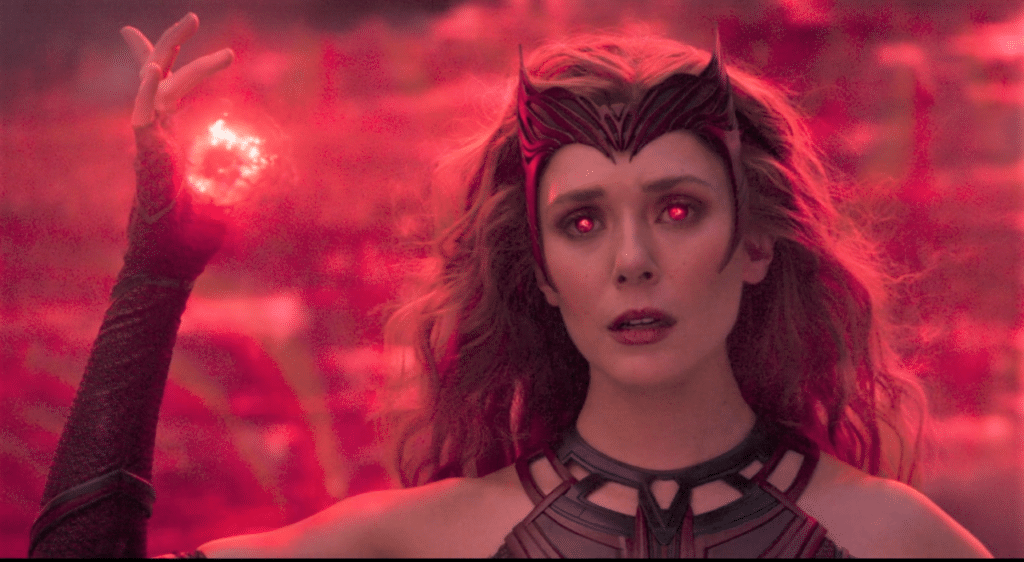 Do you agree with Matt Shakman's take on Wanda in Doctor Strange in the Multiverse of Madness? What did you think of the Strange sequel? Did you enjoy WandaVision? How would you have handled Wanda in Doctor Strange 2? Let us know in the comments below and on our social media.
Source: Comicbookmovie
KEEP READING: QUANTUMANIA: PAUL RUDD SHARES WHAT GETS SCOTT BACK IN THE SUPER HERO LIFE FROM HIS HAPPY CIVILIAN LIFE