Marvel Studios is back on top of the entertainment world thanks to the end of its run on WandaVision, the MCU's first venture into long-form storytelling on Disney+. The show managed to dive into the world of American TV sitcoms while also taking a deep look at mental health from multiple angles. This series started Phase 4 with a bang and brought heartbreaking emotional moments all the way through.
Fans are still digesting everything that went down in Episode 9, which brought the battle for Westview to a head as Wanda took on Agatha Harkness and Vision took on White Vision. This is also on top of everything that Tyler Hayward and SWORD brought to the mix, putting Monica Rambeau firmly on Wanda and Vision's side as she fully transformed into Photon.
One of the interesting facts about Marvel Studios' new Disney+ shows is that so many of them will have such a varying number of episodes from series to series. WandaVision ended with nine, The Falcon and the Winter Soldier and Loki will have six, What If…? is scheduled for ten, and more numbers will be revealed along the way. Recent news even reveals that plans were initially different for the MCU's first show in that regard.
WandaVision Left A Lot On The Cutting Room Floor
In a recent chat with Kevin Smith on his YouTube channel, via The Direct, WandaVision director Matt Shakman revealed that there were initially ten episode planned for the series instead of nine. He speaks on it more in the quote below:
"Well, yeah, things were constantly changing and getting rebroken. The story was changing, especially a lot of the real-world stuff and the finale. There was a lot of experimentation going on and sort of trying different things out. We also at one point had 10 episodes planned and we ended up collapsing a couple, you know, just to make the rhythm feel a little bit better."
WandaVision's episode count has felt somewhat flexible for most of the past year, which makes sense when looking at Shakman's quotes. It's a complete mystery how everything would have been broken up story-wise with another entry to this show, but it ended up being a fantastic ride nonetheless.
Six of WandaVision's first seven episodes largely centered on the sitcom reality that Wanda Maximoff had created for herself, Vision, and eventually their twin sons. Episode 4 took fans to the real world with Monica Rambeau teaming up with Jimmy Woo, and the final two episodes continued to go full-MCU with expositional stories for Wanda and Agatha before the epic final battle for the Hex.
RELATED: WANDAVISION COMPLETE SOUNDTRACK AVAILABLE NOW
Now, the MCU continues in just over a week when The Falcon and the Winter Soldier takes on a much more grounded approach in its storytelling, even with a main hero who can fly via mechanical wings. As the franchise continues, fans will be anxious to find out how the MCU's narrative continues through so many unique storylines for dozens of heroes new and old.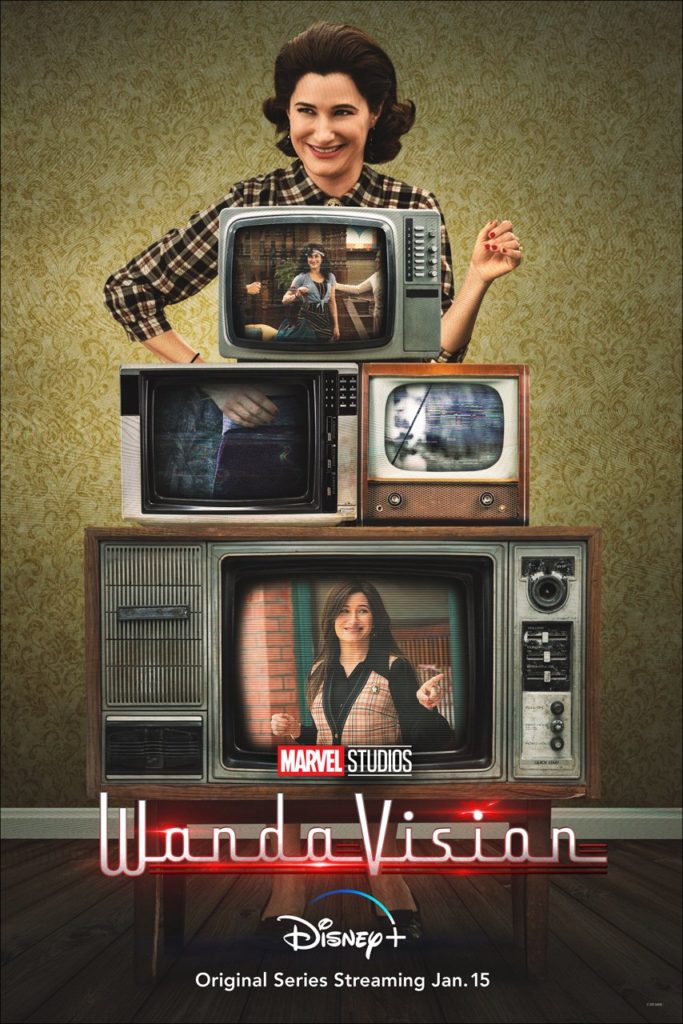 All nine episodes of WandaVision are now available to stream on Disney+. The Falcon and the Winter Soldier will premiere on March 19, 2021. What do you think we missed in that final episode? Let us know your thoughts in the comment section below and over on our social media.
KEEP READING: THOR: LOVE AND THUNDER'S SPY PICTURES REVEAL NATALIE PORTMAN'S BUFF PHYSIQUE AND TESSA THOMPSON'S NEW LOOK
Source: Kevin Smith/The Direct