It's been well established by now that Ant-Man and the Wasp: Quantumania is a very important film to the MCU, if for no other reason than its main antagonist is Kang the Conqueror (Jonathan Majors). Kang is essentially the new Thanos of the story and will play a pivotal role in the entire story of The Multiverse Saga, appearing in several projects even before Avengers: The Kang Dynasty.
RELATED: ANT-MAN & THE WASP QUANTUMANIA: KEVIN FEIGE SHARES THE KEY TO ANT-MAN 3'S "MANIC AWESOMENESS"
Majors already made his MCU debut at the end of Loki season 1 as the character of He Who Remains, a variant of Kang's. But the Conqueror is coming now, and he's very distinct from the character Loki and Sylvie met. During the press conference for Ant-Man and the Wasp: Quantumania, Majors explained how he approached his portrayal of Kang after fellow actor Randall Park asked about it:
"This really feels like joining like the Shakespearean troops back in the day, you know, when you have Shakespeare in the room and you've got the guys in the room and they're just like all right, go, you know? And Shakespeare has a very clear idea of what it is they want to do and you have your lead actor, and they kind of set the tempo and the tone that you get in and you get busy, you know.

"And the culture of the play and the story is all there, but it's really changing. And so, for that, you really have to be very clear about what it is you're doing and who your character is, the spine of the character, what he's about, what she's about, what they're going after.

"So, you built that. And the rest of it, you just play hard. At least that was my take, you know. Okay, I think I know. I believe I know until something changes, you know? Play hard, you know, and if we turn left, you turn it left, you know what I mean. And you're in, you know, Kang gotta Kang, you know."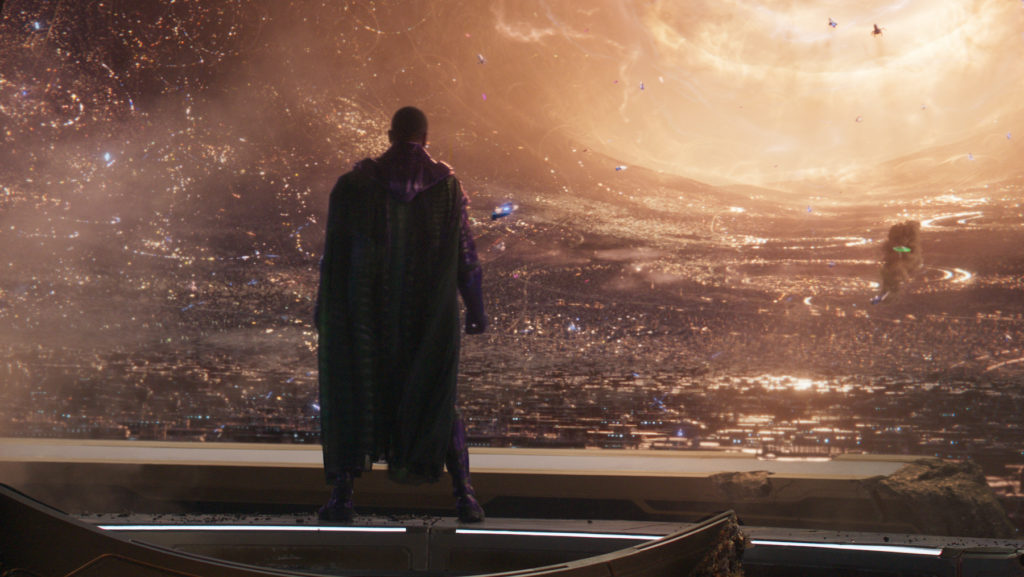 "You turn left," replied Park, to which Majors then added:
"You turn left. They go right, you go right. So, I mean, that's the approach. Same as all the other pieces of the people I'm blessed enough to play. Kang is just different in so far that he lives in a very different world."
This isn't the first time Majors brings up theater when talking about Kang. Speaking to Collider during the Sundance Film Festival, where he was promoting his new movie Magazine Dreams (which, a year from now, could very well land him an Oscar nomination), he said the following about the prospects of playing such a pivotal role for the next few years:
"Think about theater, right? You do a play, you have no idea if someone's coming to that show, right? You work your ass off and you have no idea, you're hoping people will come to see the work you've done in that space. In that black box, for that long, right? With the MCU and with Kang, there is such a beautiful sensation knowing that the work that myself and my collaborators do is going to reach people. That responsiblity is somethign that I honor and something that I really take on. There's fifty guys outside, you know? All of those guys are going to see Quantumania, you know what I mean? That's beautiful."
QUANTUMANIA IS JUST THE BEGINNING FOR KANG
It is only half-true that Kang the Conqueror is this saga's Thanos. Yes, he is going to be the main antagonist whom the Avengers will fight during the climax of the story, but because of the nature of Kang and his many variants that were teased during the Loki season 1 finale, this is going to be now Jonathan Majors' MCU. Kang variants are going to be appearing throughout a variety of projects in Phases 5 and 6, and we just know about a few of them.
After Quantumania, he is supposed to have some sort of appearance in Loki season 2, as the final moments of the first season suggest. He could potentially show up in The Marvels too, another cosmic adventure with major ties into the future of the MCU.
RELATED: CHECK OUT THESE AMAZING NEW ANT-MAN AND THE WASP: QUANTUMANIA HOT TOYS COLLECTIBLES!
It's also very unlikely that he will be in Guardians of the Galaxy Vol. 3, at least not before the credits roll — this is a film that writer-director James Gunn has been developing for many years, and whose script was done before Marvel started planning out the details for Kang (it was already finished back in the summer of 2018 when Gunn was fired). Ironheart and/or Agatha: Coven of Chaos are interesting possibilities for Majors to appear in, especially if you pay attention to the latest rumors regarding the character's connection to magic.
Majors will of course be in Avengers. The Kang Dynasty and Avengers: Secret Wars, where he's rumored to be playing yet another Kang variant, the Beyonder. None of this is confirmed, of course, so we shall take it with a grain of salt for now.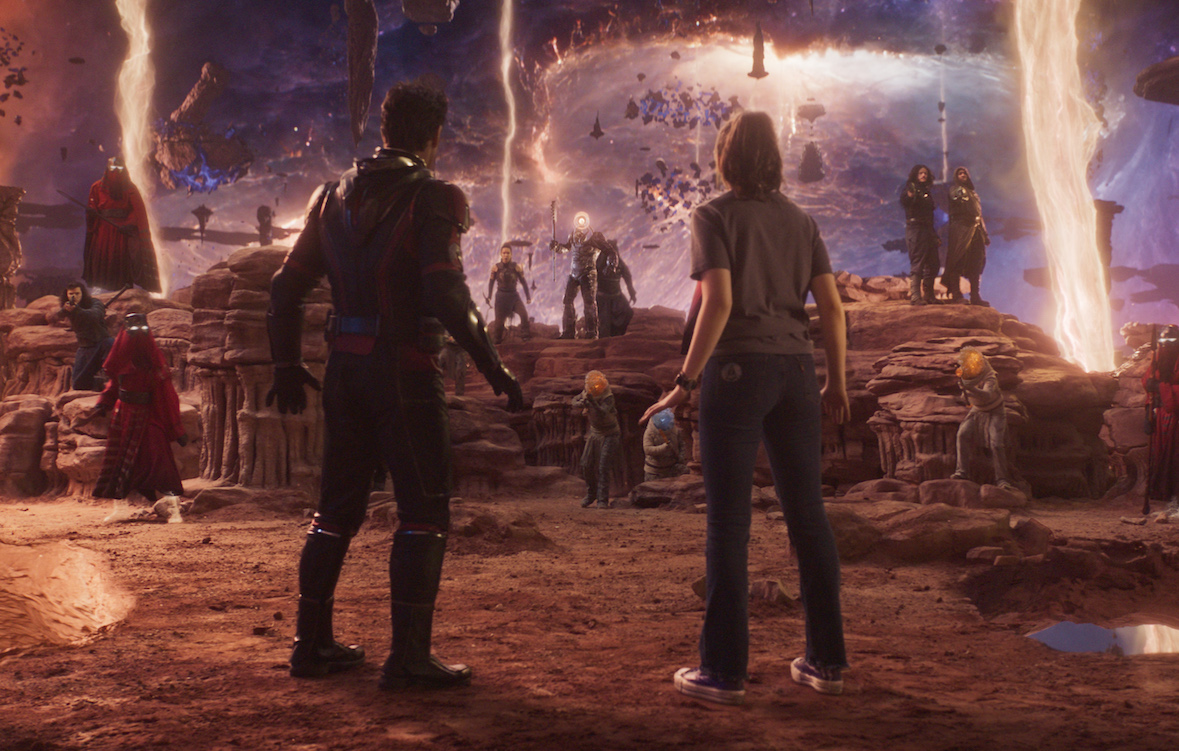 What do you make of the actor's comments? Are you now more excited to see his take on Kang during Ant-Man and the Wasp: Quantumania? How excited are you about the future of the MCU? Let us know on our social media and stay tuned for more coverage of the new film and the entire MCU!
KEEP READING: QUANTUMANIA: MICHAEL DOUGLAS, THE ORIGINAL ANT-MAN, SHARES HOW THE MOVIES CAPTIVATE AUDIENCES