DAUGHTER: COREY DESHON ON WHY AUDIO IS SO IMPORTANT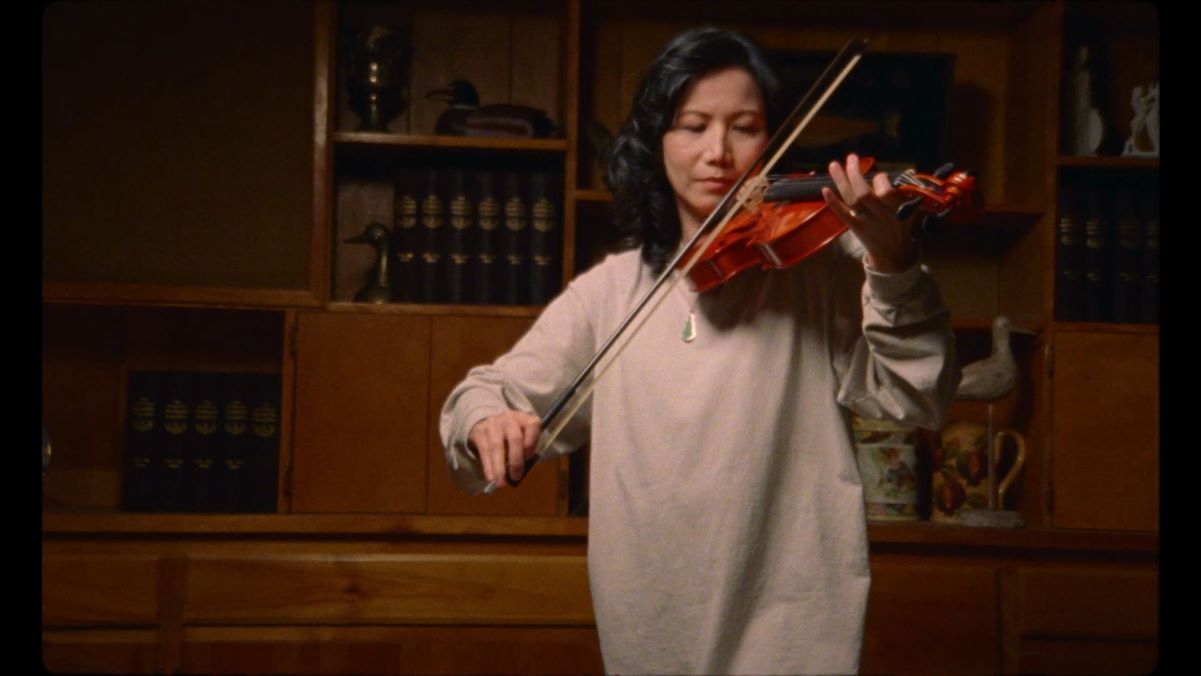 "I think one of those things that is so unique to film as a medium is how all these different art forms can be made to work together. There's an argument that maybe you'll see better performances on a stage, or maybe you'll find better narratives in books, or better sound in music, or better images in paintings, whatever. What does not exist in any of those other mediums is a combination of all those things in concert, working towards one goal or one creative expression. That's unique to film.

And I think it's really cool to be able to lean into that as much as possible. So I try to treat the sound design as equally important to the performance or the picture design or anything else. For a film as small as this we put a lot into the sound design, in those lower registers and bass tones that create a certain feeling in an audience. That might not even be heard through stereo speakers. And to me that is a vital part of the film's experience, so if someone can experience it that way, that's how they would get the full experience that they would miss listening somewhere else." -Corey Deshon
Corey Deshon raises a great point about the multifaceted nature of film as a medium. There are so many elements that go into making a memorable movie. If any of those aspects are overlooked, the work as a whole will suffer. Sound design is just as important to Daughter as the acting, lighting, etc., because the director realizes how essential every piece of the puzzle is. 
Daughter is a tense movie with several quiet, somber scenes. Moments that are driven by the score and/or ambient sound. Those noises are telling a story that complements the visual narrative. Through attention to details like these, this one-of-a-kind nightmare rises above the average thriller.
Corey Deshon chose to shoot his directorial debut on film for some very intriguing reasons, which he explains in our interview. 
DAUGHTER DIRECTOR REALIZES THE ADVANTAGES OF SHOOTING ON FILM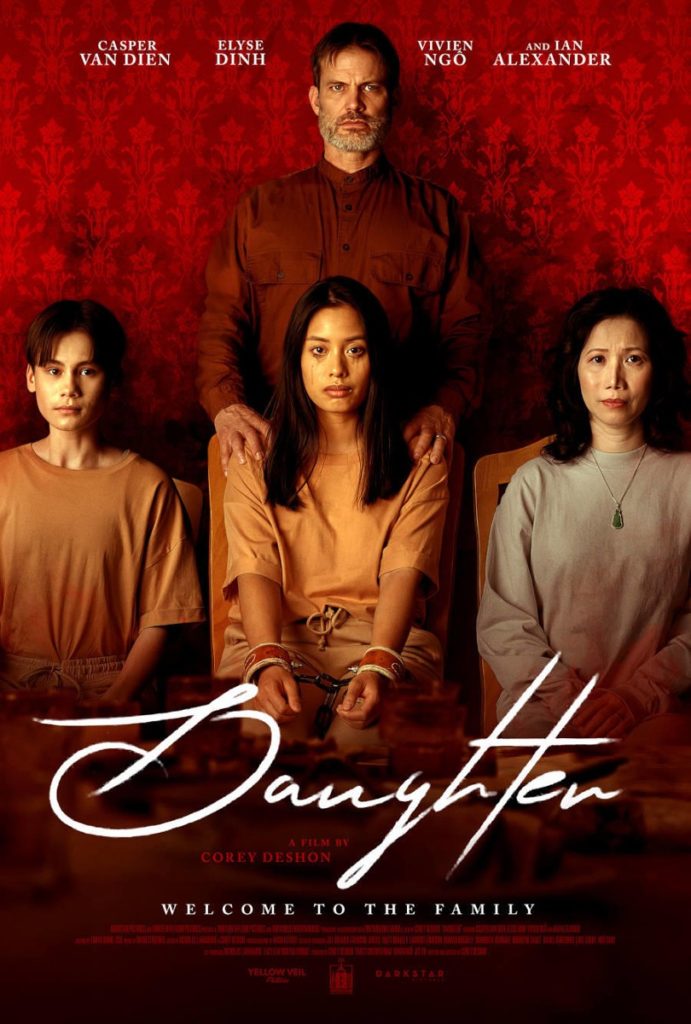 "Overall I wanted this to have an aesthetic that felt like it was created in a different time period. So rather than being nostalgic for some point in the past, but to look like it was actually made back then. For me, the film needed to have that disconnect from reality. For an audience to experience it, to get in this house and realize you're not watching contemporary reality. We don't know exactly where we are in time, it looks like this sort of timeless relic that's just been shifting around. And film was important to that. Even in a microbudget sense, knowing that we're going to have a rushed production schedule, and not a lot of shoot days. Certain mistakes are going to be built into that. And i wanted the mistakes of the past era to be built into that, i wanted the mistakes that come from having shot on film versus shot on digital to be built into the aesthetic. Part of it is just being consistent, but also at the end, it's because it looks cool. It is the right look for a film like this. What we were able to achieve with it visually, we would not have been able to achieve if we had shot digitally." -Corey Deshon
The classic style of Daughter is achieved in many ways, but the use of film is the most obvious at first glance. Even when digital films use special effects to look like they were created in an earlier time, they just can't quite capture the movie magic of shooting on film. 
The audio-visual aesthetic of this new thriller is genuinely outstanding and not something audiences will soon forget. 
From filmmaker Corey Deshon, Darkstar Pictures, Yellow Veil Pictures, Thirteenth Floor Pictures & One World Entertainment comes Daughter. The new horror/thriller movie releases digitally, on-demand and in select theaters on Feb 10, 2023. Daughter will be released on DVD on May 9. 
Daughter stars Casper Van Dien, Elyse Dinh, Vivien Ngô, and Ian Alexander. The film is written and directed by Corey Deshon. Daughter is produced by Deshon and executive produced by Matt Bradley, Daniel Goroshko, Sharunya Varriale, Ron Bradley, Laurent Fumeron and Rodolphe Sanzé.

What did you think of this interview with Corey Deshon? How often do you pay attention to the sound in film? Let us know your thoughts in the comments below or on our social media!
KEEP READING: FIVE NIGHTS AT FREDDY'S CELEBRATES PRODUCTION WITH FIRST SET PHOTO