Daughter is a new horror movie from Corey Deshon. The film arrives in theaters and on digital on February 10, 2022. 
The idea of family has never been so frightening. From Darkstar Pictures, Yellow Veil Pictures, Thirteenth Floor Pictures & One World Entertainment comes a terrifying exploration of a very twisted "family".
Starring Casper Van Dien, Ian Alexander, Elyse Dinh and Vivien Ngo, this movie appears to explore homegrown, American religious radicalism. The story revolves around the kidnapping of a young Vietnamese woman. She is intended to serve as the replacement "Daughter" for her disturbed new family. 
DAUGHTER IS A NEW PSYCHOLOGICAL HORROR MOVIE FROM DARKSTAR PICTURES 
Writer/Director Corey Deshon explains their fascinating new project in an official statement.
"From the wars we fight over our conflicting worldviews, the insane mental gymnastics we conjure in order to justify them, and the insignificance of truth in the absence of freedom, comes Daughter. Shot on 16mm film with a predominantly Vietnamese cast, Daughter is a uniquely diverse and genre-bending tale in the vein of Dogtooth meets 10 Cloverfield Lane.

Inspired by feminist existentialist philosopher Simone De Beauvoir's "The Ethics of Ambiguity," this film is a meditation on the morality and ethics of freedom and creative expression within an oppressed system. Through this surrealist psychodrama, we seek to explore the questions, "Can one truly be free if they do not will the freedom of others? "and, "If that freedom must come at a moral cost, who is going to pay?"
Daughter has a distinct visual style, reminiscent of films from an earlier era. The use of 16mm film will surely add to the immersive feel of the picture. Thematically, the creator of the film says it's about true freedom. It will be fascinating to discover just how this horror movie approaches that topic. 
RELATED: CHUCKY & REGINALD THE VAMPIRE RENEWED AT SYFY FOR NEW SEASONS 
The trailer for the film is intense, shocking and upsetting. Potentially triggering acts of physical abuse are featured. Viewer discretion is advised.
DAUGHTER: THE TERRIFYING OFFICIAL TRAILER 
The trailer for Daughter begins with Father declaring that "family is the most important thing in this life". He then burns a picture of a young woman in her late teens or early 20's. A terrified, kidnapped woman is shown captive in a garage. Father tells her that he doesn't want to hurt her, that he needs her help. The patriarch talks to his son about the diseases of the lawless outside world. We see the pair chasing down an escaped woman while wearing gas masks.
Father appears to murder the poor woman while his Brother watches. Cut back to the garage, where Father tells his prisoner that his sole purpose is to protect his son. He photographs her. Mother tries to feed the girl, promising her that she need not be afraid. 
RELATED: PREY 2: AMBER MIDTHUNDER SUGGESTS PREDATOR FRANCHISE MAY CONTINUE WITH NEW SEQUEL 
The trailer begins to ramp up and get very intense. The new "daughter" is hit with a book and hosed down with a bag over her head. Her abuse is intercut with moments of simple family life, board games, dinnertime, etc. Before coming to a close, we see flashes of an 80's dance number and mysterious bags of blood.
DAUGHTER BRINGS THE GRIM & MACABRE TO THE DINNER TABLE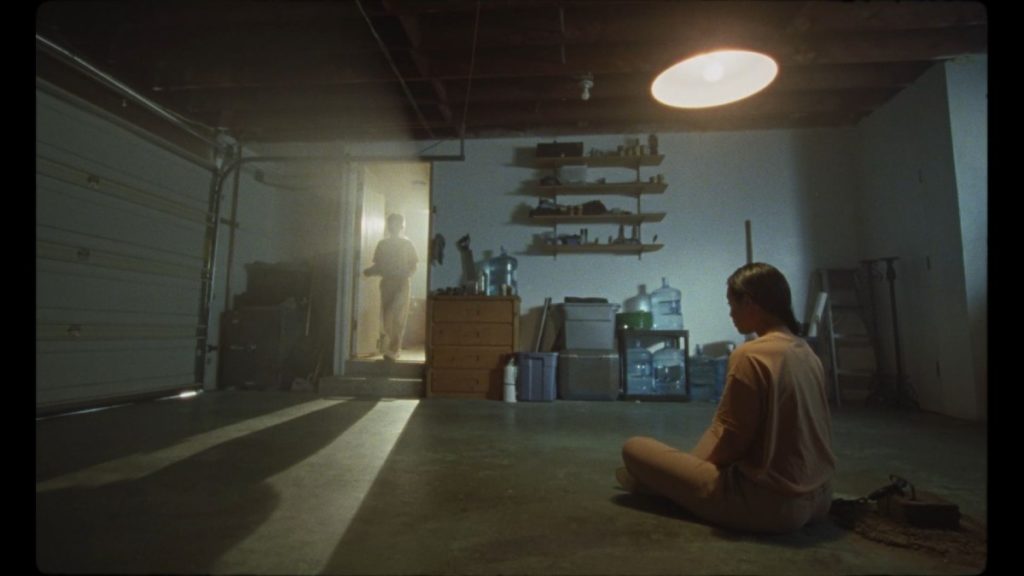 Daughter has one of the scariest, most visceral trailers of any horror movie releasing in 2023. The entire sequence is captivating and deeply unsettling. What dark secrets created this sick family, and how will "Daughter" escape her nightmarish new home?
According to Bloodydisgusting.com, Daughter is "described as a collaborative effort by Deshon and Ngô to challenge the confines of what creators of color are expected to produce within the limits of stereotypical genres and narrative arcs, Daughter features a diverse cast made up predominantly of Vietnamese American actors, and was filmed with an overall cast and crew consisting of 60% women and 80% people of color."
RELATED: CLEMENTINE RETURNS TO THE WALKING DEAD FOR BOOK 2 OF GRAPHIC NOVEL TRILOGY 
Not only is Daughter one of the creepiest new horror movies on the market, it's also very inclusive. With Corey Deshon's new film, you'll experience a frightening journey of family and freedom created by a diverse cast and crew.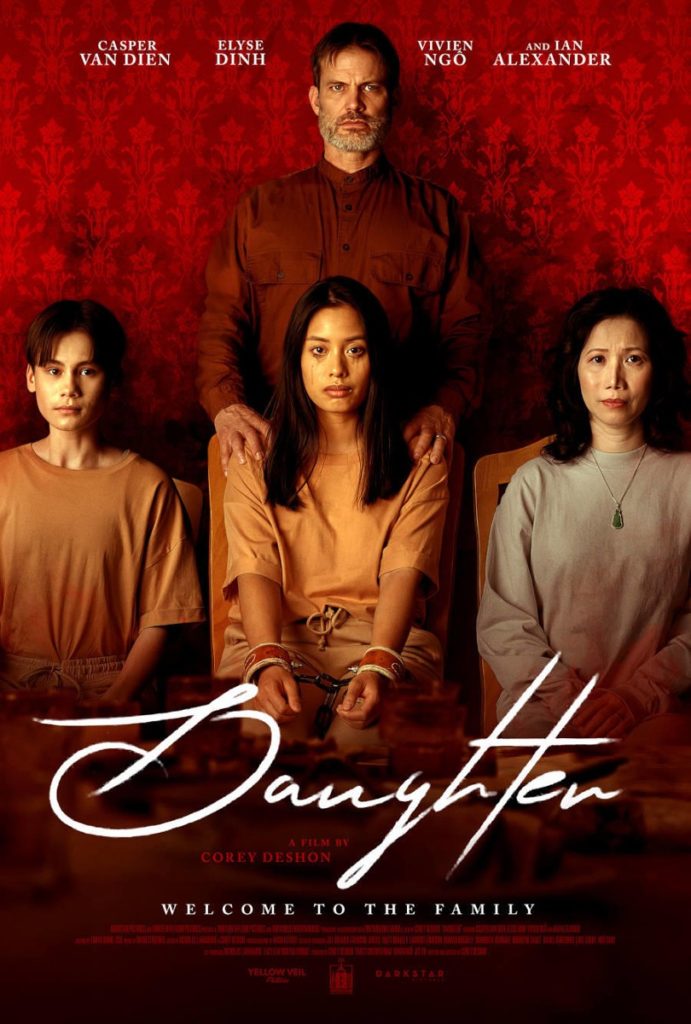 Daughter stars Casper Van Dien, Elyse Dinh, Vivien Ngô, and Ian Alexander. The film is written and directed by Corey Deshon. Daughter is produced by Deshon and executive produced by Matt Bradley, Daniel Goroshko,Sharunya Varriale, Ron Bradley, Laurent Fumeron and Rodolphe Sanzé. What did you think of the official trailer for Daughter? Let us know your thoughts in the comments below or on our social media!
KEEP READING: KNOCK AT THE CABIN REVIEW – SHYAMALAN'S NEW FILM RECREATES ANNOYANCE OF UNWANTED SOLICITORS