Matthew J. Saville's feature directorial debut, Juniper, focuses on troubled teenager Sam (George Ferrier), who recently lost her mother and, after returning from boarding school, finds himself looking after his grandmother, Ruth, who comes to live with them after breaking her leg. She is played by Oscar-nominated actress Charlotte Rampling and is by far the best part of the film.
The Themes of Juniper
Juniper deals with a lot of family drama and is a very personal story for Saville, who also had to look after his grandmother at 17 when she moved from Europe to New Zealand after being injured. In the film, much like in real life, she's an alcoholic who built a metaphorical fortress around her and barely allows her son to climb the walls. The two have been disconnected for many years, and he begrudgingly accepts her into his New Zealand home — even angrier about it is Sam, with whom she never really had any relationship, and who hasn't heard the greatest stories about her.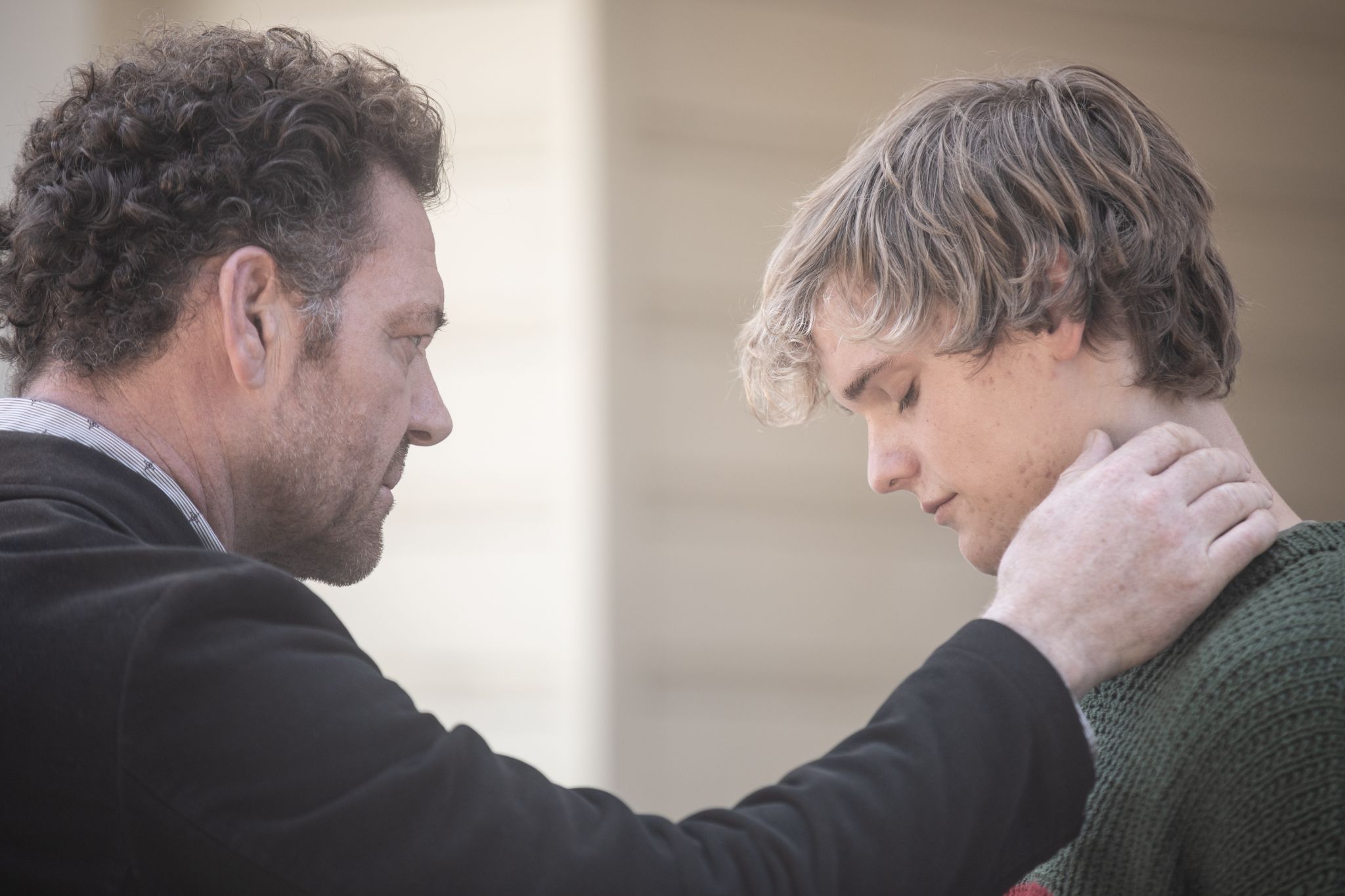 Ruth is not an easy guest. Tied to her wheelchair, she is demanding everyone's attention and will not subjugate to anything or anyone around her. She expects her grandson to pour her two-thirds of a bottle of gin a day, and she will drink it as if it were water. Juniper explores how Sam and Ruth found in each other what they were looking for, despite their initial hesitations about each other.
RELATED: THE LAST OF US EPISODE 5 REVIEW: A MASTERCLASS IN WRITING AND STRUCTURE
At this point in his life, Sam needs a mother, someone to guide him in these difficult times and through the end of his adolescence and transition into adulthood. Ruth, on her end, needs someone to make her feel less alone and to remember what it was like to be young and feel alive. Alcohol can only provide so much of that.
Overall thoughts on the film
The story of Juniper is not particularly unique, but it stands out among the crowd because of the care and passion its writer-director put behind it. He was keen on bringing his struggles as a young adult to the screen, and that is made clear by the way he writes certain characters and frames certain sequences. At the same time, because Saville is writing from his memories, the transitional period from grumpy grandma and grumpy grandson who can't even see each other, to two people connecting on an intimate level and finding their needs in one another, is arguably the most heavy-handed part of the film.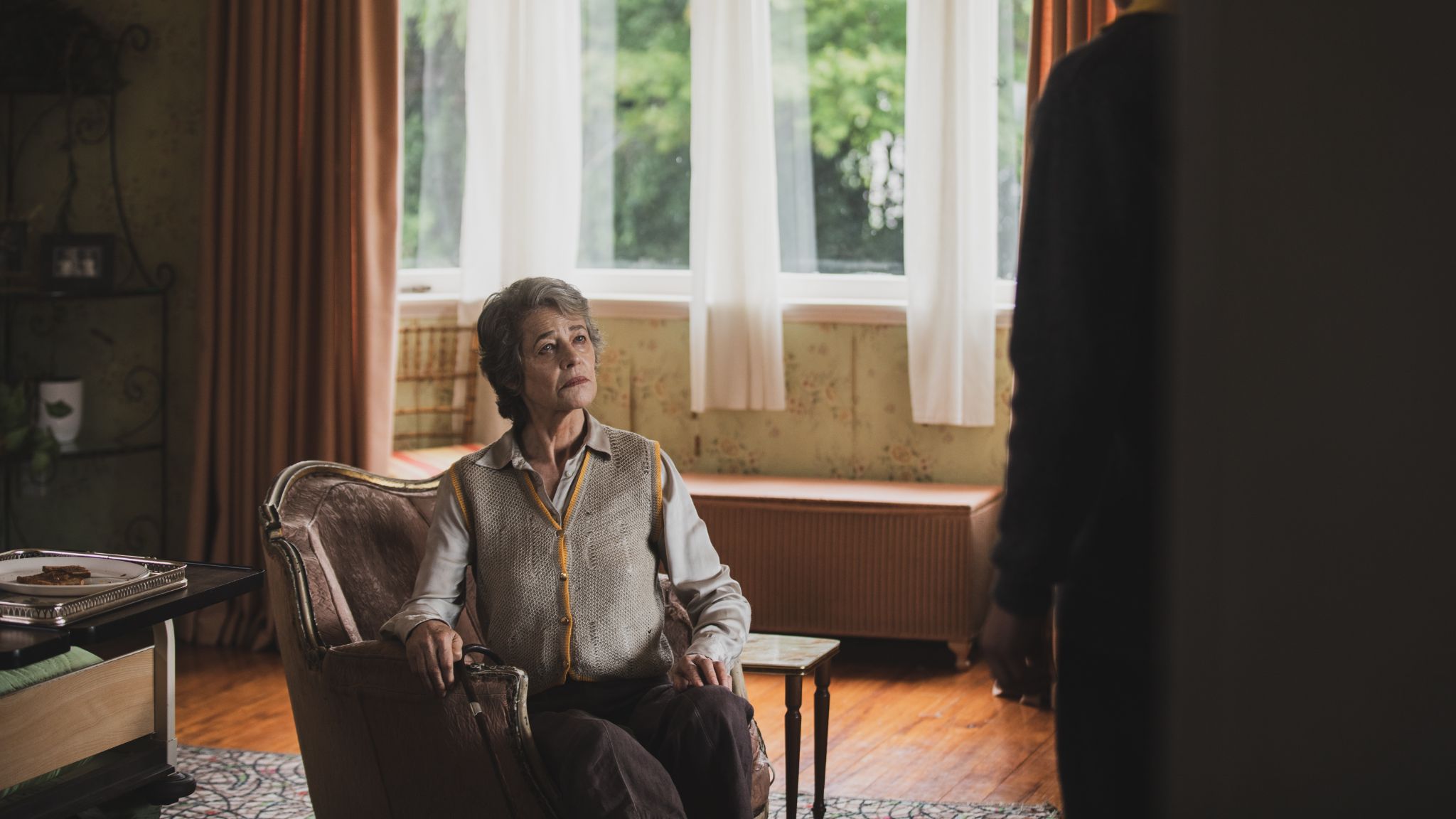 It's clear the writer remembers the early days when his grandmother arrived at his house, and he also has some specific memories from when the differences started to soften up.
Rampling is by far the best part of the film, not only because of her performance but because of what it induced around her. Saville felt the most inspired to try something different with the framing and blocking of the characters when she was around, and Ferrier also showed more range when sharing scenes with Rampling than in any other scenes in the film. The character, for obvious reasons, spends the majority of the film head down. He is still mourning the loss of his mom, and being left behind by his father, who must attend pressing work matters abroad all of a sudden, with his alcoholic and estranged grandmother, feels like a lot for a teenager.
RELATED: MOON GIRL AND DEVIL DINOSAUR EPISODE 1 REVIEW – AN INCREDIBLY PROMISING ADDITION TO THE MARVEL FAMILY
However, there are some lighthearted moments in the film that Ferrier slightly underplayed (I'm not sure if that's from Saville's direction or a choice of his own, though), and that would have benefitted the story overall. We learn that he's starting to connect with her grandmother because the script tells us, through dialogue and actions; his face and his reactions are too subtle to be appreciated.
Sam's father, played by Marton Csokas, has a very minor role in the film, and the film is barely interested in telling his side of the story. Obviously, the reason is that this is about Saville's life, and he wanted to focus on his perspective and not assume anything from anyone else's. However, I must say that this choice was the right one to keep the runtime tight and to the point — with 90 minutes, the film never overstays its welcome and tells the story in a cohesive and rather well-structured way, save for small fine-tunings in the transition between the first and second acts.
The reason to see the film, for sure, is the emotional arc that lies at the core of the story and, mostly, Charlotte Rampling's excellent performance; all of that makes up for some weaker parts like its toned-down cinematography or the at-times uninteresting performance by its lead actor.
6.5/10
Juniper will finally make its way into North American theaters on February 24. Will you be watching Juniper? Are you a fan of Charlotte Rampling's work? Let us know in the comments below. If you like what you read, there's more where that came from. Follow us on Twitter so you don't miss any more film reviews like this, we're always watching.
KEEP READING: DAUGHTER EXCLUSIVE INTERVIEW: IAN ALEXANDER TALKS PATRIARCHY, ABSTRACT ART & MORE