Marvel's Moon Girl and Devil Dinosaur is the latest superhero project to hit our TV screens and it features an unlikely duo set in the Lower East Side of New York. The show is now available on Disney+.
The series features Lunella Lafayette (Diamond White), a teenage girl who accidentally brings Devil Dinosaur (Fred Tatasciore) to modern-day New York. She uses her technological skills to become the superheroine Moon Girl.
One of the first things I noticed about this show is the animation style. When you are watching this show, it feels like you are watching a comic book which is a spectacular experience. It feels similar to 2018's Spider-Man: Into the Spider-Verse, which the executive producers, Laurence Fishburne and Steve Loter, said was inspiration for the show. I wish more animated superhero properties would use this style because it has proven to be a really cool way to showcase these characters.
RELATED: LAURENCE FISHBURNE EXPLAINS HOW 'MOON GIRL AND DEVIL DINOSAUR' IS DIFFERENT FROM 'MAN OF STEEL' AND 'ANT-MAN AND THE WASP'
Another thing that was immediately clear when I was watching this show was that I wish this was on when I was a kid because I would have loved it. When I was growing up, there weren't a lot of shows that centered around younger superheroes that weren't made for toddlers. I think it will be really cool for kids today to watch a show with someone closer to their age in the lead role.
The Characters Are Moon Girl and Devil Dinosaur's Greatest Strength
As for the characters in Moon Girl and Devil Dinosaur, I think Lunella is great in this so far. I love her constant wonder and optimism throughout this first episode. She truly wants to help her city and her family, which I found very admirable. She is also a very smart character and if we're being honest, the superhero genre is lacking in strong intellectual female characters so it is a major breath of fresh air to watch her character in this series.
I also thought it was really cool to see Lunella have a big family there to support her in the series. Most superhero properties feature broken families of some sort, so it is really cool to watch Lunella have such a great support system through her parents and her grandparents.
At first, I thought Casey was going to be the snobby mean girl character that would serve as a foil to Lunella, but she is actually a really interesting character and serves as a great friend to Lunella. The idea of a superhero having a PR manager is absolutely hilarious and I love the relationship between the two characters.
RELATED: MOON GIRL AND DEVIL DINOSAUR STAR FRED TATASCIORE DISCUSSES BRINGING DEVIL DINOSAUR TO LIFE
The character I was probably the most interested to see them adapt in Moon Girl and Devil Dinosaur was Devil Dinosaur himself. Considering his just a really big dinosaur that doesn't speak, I wasn't sure how this would translate to screen. Somehow the animators and Fred Tatasciore were able to turn this otherwise simple character into a very wholesome and intriguing character. They were able to capture so much emotion through the way he looks and the sounds he makes when interacting with the other characters. It is honestly super impressive.
Final Thoughts on Moon Girl and Devil Dinosaur Episode 1
One of the only things I didn't like about the premiere was its length. The first episode is around 44 minutes long I really don't think it needed this amount of time to get the general point of the show across. Don't get me wrong, it definitely allowed us to spend more time with and get to know the characters more. However, the episode did feel like it dragged on a bit after Lunella's first encounter with the villain of the episode.
Regardless based on the first episode alone, Moon Girl and Devil Dinosaur seems to be a very promising addition to the Marvel Family. I am sincerely looking forward to checking out some of the future episodes and seeing how the series progresses down the line.
I give Moon Girl and Devil Dinosaur an 8/10
Moon Girl and Devil Dinosaur stars Diamond White as Lunella Lafayette / Moon Girl, Fred Tatasciore as Devil Dinosaur, Alfre Woodard as Mimi, Sasheer Zamata as Andria, Jermaine Fowler as James Jr., Gary Anthony Williams as Pops, and Libe Barer as Casey. Notable guest stars include Laurence Fishburne as The Beyonder, Alison Brie as Ms. Dillon / Aftershock, Cobie Smulders as Maria Hill, and more.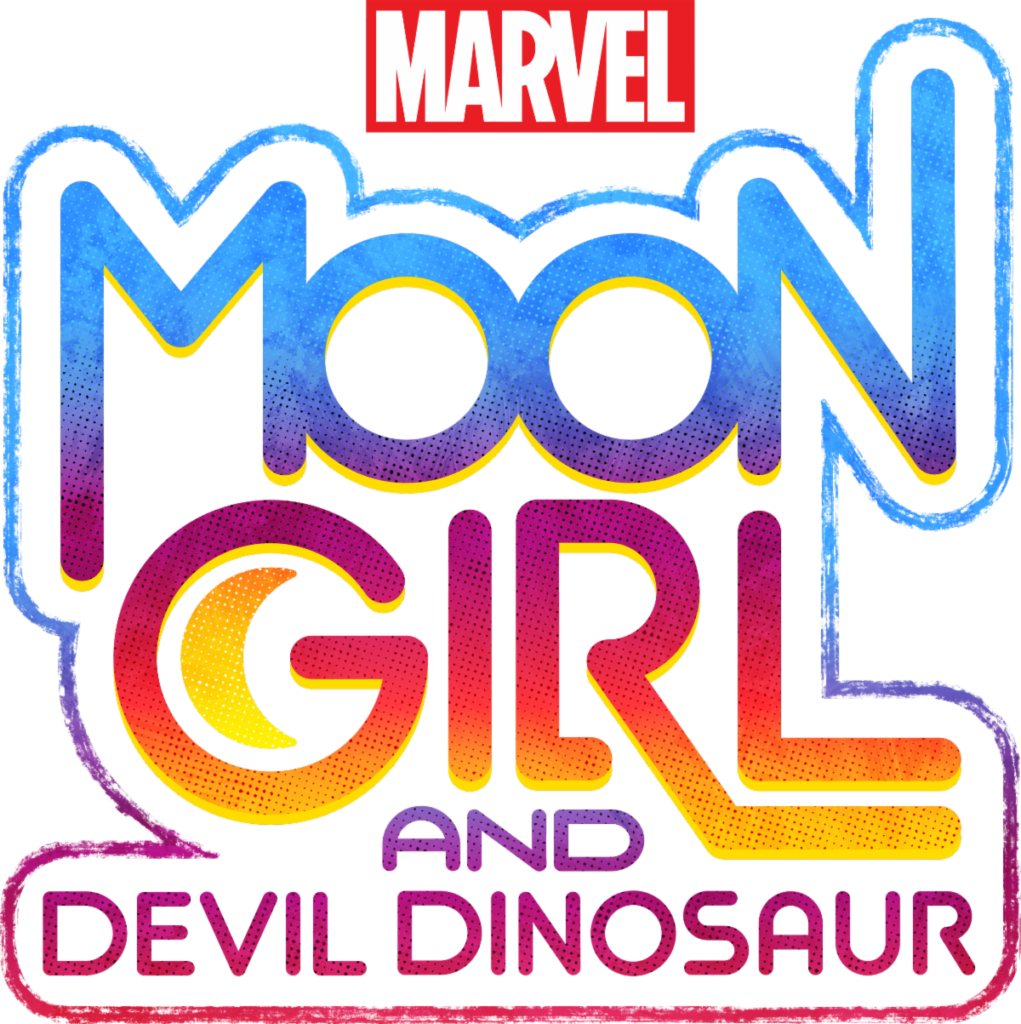 What are your thoughts on this? Do you think Marvel's Moon Girl and Dinosaur will continue to be a great series? Let us know in the comments below. Also, be sure to follow The Illuminerdi on social media to be notified of more Marvel news and updates like this in the future.
KEEP READING: 'MOON GIRL AND DEVIL DINOSAUR' PRODUCERS DESCRIBE THE SERIES AS "COMPLEMENTARY TO THE MCU"