To celebrate 27 years of the franchise, The Pokémon Company International will release a special presentation filled with awesome reveals for the entire franchise!
RELATED: 'POKÉMON TOGETHER' CAMPAIGN REVEALED AHEAD OF POKÉMON DAY
Fans rejoice, for the latest presentation that will be streaming on February 27, 2023, at 6:00 a.m. PST! It will run for approximately 20 minutes with tons of new details on various parts of the franchise. Exact details are yet to be confirmed, leaving everything open to speculation for the time being.
What's New, Pokémon?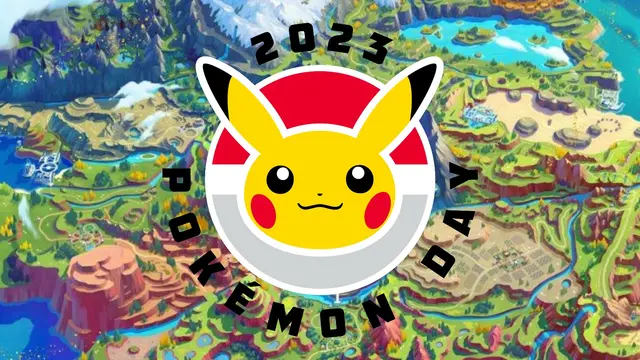 RELATED: SUZUME WILL HOLD A SPECIAL SCREENING IN THE UK WITH MAKOTO SHINKAI IN ATTENDANCE
It is possible that the recent mainline games like Scarlet and Violet, could gain something new. Since their release back in November 2022, they had technical issues that Game Freak and Nintendo had been working to fix. Even so, Scarlet and Violet sold more than 10 million copies in the first weekend, making them the fastest-selling game launch in Nintendo's history, with over 20 million copies sold by the end of 2022.
In the previous Generation, Sword and Shield had its set of DLC revealed in the presentation following their release back in November 2019. The Sword and Shield Expansion Pass added new areas containing more characters and features, both old and new. There is a chance that Scarlet and Violet might get similar treatment, on top of ironing out bugs and glitches.
RELATED: POKÉMON: DETECTIVE PIKACHU 2 STILL IN SURPRISE EARLY DEVELOPMENT
RELATED: DIGIMON WORLD: NEXT ORDER LAUNCHES TODAY ON NINTENDO SWITCH AND PC
With Nintendo's plans to bring Game Boy and Game Boy Advance titles to the Switch, there may be an announcement of games arriving as well. Given that the presentation will be streamed on the anniversary of Red and Green, it makes quite a bit of sense. The first two Generations (Red, Green, Blue, and Yellow for First, Gold, Silver, and Crystal for Second) previously had re-releases on the Nintendo 3DS Virtual Console. Because the Nintendo eShop's services for the 3DS and Wii U will discontinue in March 2023, it would be justified to bring the classic games for the Game Boy handhelds onto the Switch for modern players to experience and enjoy.
Mobile games such as GO, Masters EX, Unite, Cafe ReMix, and TCG live might see some updates. Exact details are to be announced.
#PokemonTogether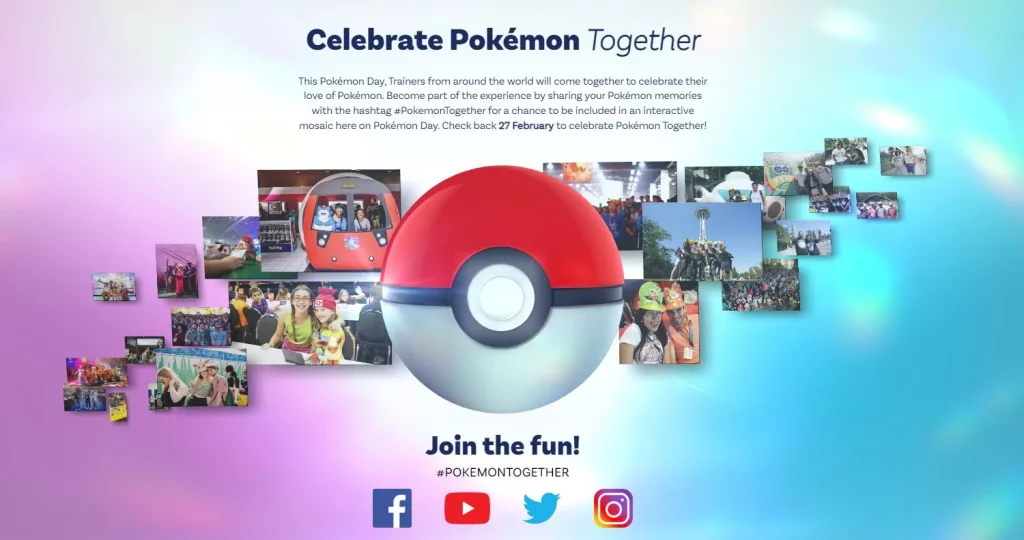 RELATED: TAPPYTOON FOUNDERS PLAN TO BRING FANS MORE ORIGINALS AND QUALITY TRANSLATIONS IN 2023
On February 15, 2022, The Pokémon Company launched a campaign called Pokémon Together. Fans are encouraged to post photos and videos sharing their love and memories of their experiences with the franchise. By adding #PokémonTogether on the post, one will have a chance for it to be incorporated in a massive mosaic styled as the iconic Poké Ball. The mosaic will be revealed on Pokémon Day, the same day as the special presentation.
The Pokémon Company International is a subsidiary of The Pokémon Company in Japan, responsible for managing the brand outside Asia. It is tasked with brand management, licensing, and marketing the Trading Card Game, the anime, home entertainment, and the official website for American and European markets. Pokémon launched in Japan in 1996 and is currently one of the most popular multimedia franchises in the world.
Are you excited for Pokémon Presents? What do you hope will be announced for the franchise? Let us know in the comments!
If you loved what you read, there's more where that came from. Follow us on social media so you don't miss a thing, we're always watching.
KEEP READING: THE WALKING DEAD'S STEVEN YEUN JOINS THE MCU IN THUNDERBOLTS