After a long dry spell in updates, the sequel to Pokémon: Detective Pikachu is confirmed to be in development! Speaking to Polygon, a spokesperson for Legendary Entertainment, the production company behind the first movie, claimed that a sequel is still "in active development," but they didn't elaborate on any further details.
THE CURRENT STATUS OF THE POKEMON DETECTIVE PIKACHU SEQUEL
Released in May 2019, Pokémon: Detective Pikachu is an adaptation of the adventure game Detective Pikachu, a spin-off of the Pokémon franchise. It centers on an intelligent, talking Pikachu who teams up with a young man named Tim Goodman to solve mysteries. In the film, Tim (Justice Smith) and Pikachu (Ryan Reynolds) embark on a mission to search for Tim's father Harry, who supposedly died in a car crash.
RELATED: NETFLIX DEVELOPING LIVE-ACTION POKÉMON FILM TO TIE INTO UPCOMING SERIES: EXCLUSIVE
Pokémon: Detective Pikachu was the first live-action film adaptation of a Nintendo video game property since Super Mario Bros. (1993). Since the critical and commercial failure of Super Mario Bros. (1993), Nintendo became highly protective of allowing film adaptations of their brands. The stigma surrounding live-action film adaptations of video games also discouraged attempts to bring them to fruition.
However, Pokémon: Detective Pikachu would subvert such expectations and turn out to be one of the first successful films of its kind in recent years. Although there was criticism for the story, other aspects such as the visual effects, performances, and clever nods to various parts of the franchise garnered praise. The film grossed $433.2 million against a budget of $150 million.
Because so many Pokémon anime films already focused on Ash Ketchum, Legendary and The Pokémon Company were interested in making a film centered on a different character. Early concepts of the popular Pokémon anime had every Pokémon talk, but developer Game Freak was unsatisfied with all attempts to realize this, so the idea was cut. The spin-off game Detective Pikachu revived it with the title character as the talking Pokémon, with the catch being that only Tim can understand him.
Rob Letterman directed the film, under the collaborative production of Legendary Pictures and The Pokémon Company. He, alongside Dan Hernandez, Benji Samit, Derek Connolly, and Nicole Perlman, also worked on the story and screenplay. Mary Parent, Ali Mendes, Hidenaga Katakami, and Don McGowan produced the film.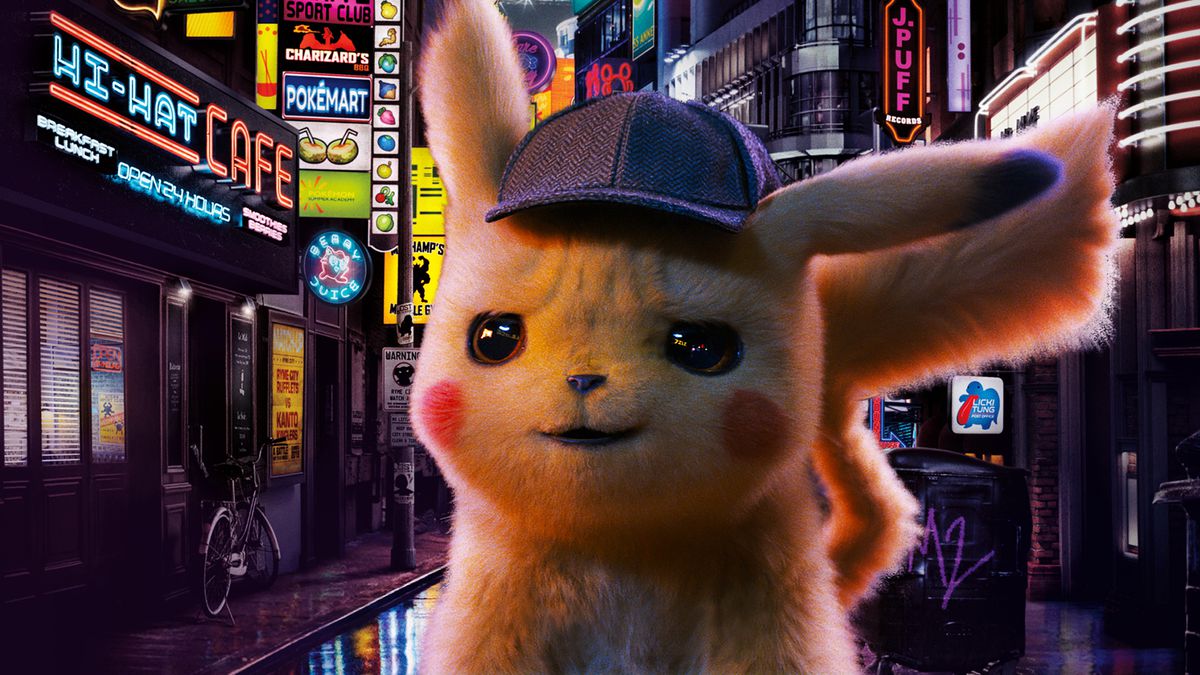 Cast members included Ryan Reynolds, Justice Smith, Kathryn Newton, Suki Waterhouse, Omar Chaparro, Chris Geere, Ken Watanabe, and Bill Nighy. Ikue Ōtani reprised her role from the anime and video games as Pikachu, as heard by characters other than Tim.
"THAT MAGIC IS CALLED HOPE!"
Even before Pokémon: Detective Pikachu was released in theaters, Legendary confirmed plans to make a sequel. Legendary reportedly hired Oren Uziel to write the script, with his credits including 22 Jump Street, The Cloverfield Paradox, and Mortal Kombat (2021). Since then, however, there was very little word about the film surfacing to the public. Smith, who played Tim Goodman, expressed doubt that the sequel would happen during an interview with Inverse, though he hoped to return if it did.
RELATED: LEGENDARY PICTURES EXITS WARNER BROS. DISCOVERY AND SETS UP SHOP AT SONY PICTURES
Sure enough, it appears that Smith's wish was answered, as a spokesperson for Legendary confirmed that the sequel is currently in active development. No further details were shared, such as the story or crew members. Although Samit and Hernandez might not be involved in the project, they expressed hope that the sequel will turn out as well as the first.
With Legendary signing a partnership with Sony Pictures, parting ways with Warner Bros, it remains to be seen if the Detective Pikachu sequel will have a new distribution company. No other details are available on the sequel yet. And while it's in active development, technically, it remains to be seen if the film will still get off the ground, or if it will even remain a direct sequel to the story and characters of Detective Pikachu.
Are you excited about the sequel of Pokémon: Detective Pikachu? What will be the next mystery for Tim Goodman and Pikachu? Let us know in the comments and on The Illuminerdi's Twitter account.
KEEP READING: SONIC THE HEDGEHOG REVIEW: A STRANGE AND SURPRISING DELIGHT