Acclaimed cinematographer Roger Deakins has called out The Academy Awards for snubbing Matt Reeves' The Batman.  While there were many landmark wins that Oscar night, Deakins, known far and wide as one of the best cinematographers in the business today, began his criticism before the ceremony had even started, stating that the year's "best cinematography hasn't been nominated."  He elaborated on that statement to Deadline, saying,
"It's The Batman. That's the best work in my view,… "The reason it wasn't is pure and simple: snobbery. There's this unfair tendency to avoid the Marvel universe and the other popular universes."
The Batman Is Not The First Victim Of The Snubbing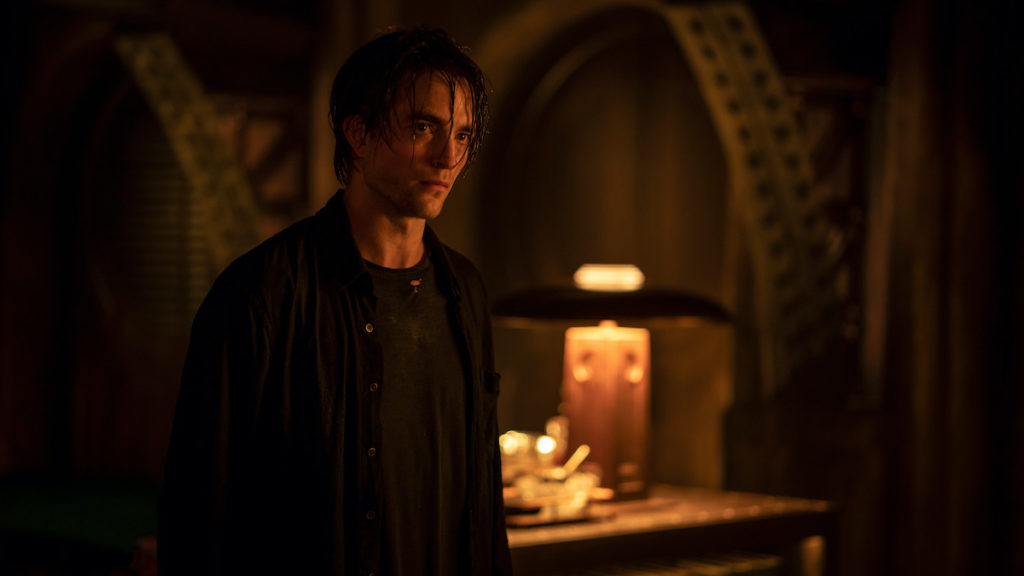 Straight from the horse's mouth.  As superhero movies have steadily come to dominate both cinema screens and a large amount of pop-culture conversation over the past 15 years or so, discussions from avid fans about these films' worthiness of awards from the Academy of Motion Picture Arts & Sciences have skyrocketed. As popular as these films have been, The Academy has rarely nominated them for awards outside of the visual effects or sound categories.  Upon the release of Avengers: EndGame, fans online campaigned for Robert Downey, Jr. to receive the Best Actor nomination, but the Academy ignored them.
A large majority of superhero films that are released typically aim to be popcorn entertainment above all else.  There's nothing wrong with that, but it does mean that the Academy members (many of whom skew older in age) aren't going to be impressed by a superhero film unless it really does something to stand out to them. 
RELATED: THE BATMAN 2 GETS OFFICIAL RELEASE DATE
Not to say that every superhero film that was awarded an Oscar was met with unanimous praise (Suicide Squad's 2017 win for Best Makeup And Hairstyling continues to baffle fans to this day), but with Roger Deakins calling out the cinematography of The Batman as being snubbed even when his work on Sam Mendes' Empire of Light was nominated this very year, it again calls that age-old question of whether The Academy will ever take superhero films as seriously on a technical level or an acting one as they do with some other genres (just see the current discourse around Angela Bassett not winning Best Supporting Actress).
Deakins' Words of Wisdom
RELATED: THE BATMAN 2: MATT REEVES PROVIDES EXCITING UPDATE ON THE STATUS AND APPROACH OF THE UPCOMING SEQUEL
On a more positive note, The Batman received 3 nominations at this year's Oscars, and Black Panther: Wakanda Forever even won one.  The Batman was nominated for Best Sound Design, Best Makeup and Hairstyling, and Best Visual Effects, while Wakanda Forever won Best Costume Design (an award shared by its immediate predecessor for Ruth Carter's work on the franchise). 
Deakins also called out the cinematography on Top Gun: Maverick as "another one that was shut out…It comes down to the work. Good work is good work whatever the genre."  The Academy has been raked over the coals for years over its ignoring more commercial genre fare, and in the eyes of Roger Deakins, that pattern continued with a vengeance this year.  Here's hoping future Oscars will prove more open-minded to blockbuster films when they are so deserving.
What do you think of Roger Deakins' comments surrounding The Batman and Top Gun: Maverick?  Were you happy with how the Oscars turned out this year?  Which films do you feel were snubbed?  Let us know in the comments below and on our social media.
KEEP READING: JAMES GUNN AND MATT REEVES SHOOT DOWN VARIETY'S FALSE THE BATMAN REPORT AS "ENTIRELY UNTRUE"
Source: Deadline