Power Rangers: Once & Always debuts the return of iconic composer Ron Wasserman, who is renowned for his scores featured in the original Mighty Morphin Power Rangers series. The news was discovered and shared on social media when IMDB listed the artist on the 30th-anniversary special. Ron Wasserman behind iconic tracks for the first 4 seasons of the franchise, including the theme song for Mighty Morphin Power Rangers. His contribution to the 30th-anniversary special has been confirmed on social media as the artist speaks out regarding the upcoming release. 
Ron Wasserman is one of the most iconic contributors to the Power Rangers franchise as the creator of the theme song for Mighty Morphin Power Rangers. Iconic scenes and debuts throughout the franchise have also included his scores from Mighty Morphin Power Rangers to Power Rangers Turbo, including 'We Need A Hero', 'Go Green Ranger Go', and 'Hope for the World'.
RELATED: POWER RANGERS COSMIC FURY: A RANGER WILL JOIN THE VILLAINS IN THE HIGHLY ANTICIPATED 30TH SEASON: EXCLUSIVE
The album Power Rangers Redux was created by Ron Wasserman featuring all his iconic singles remade, which was released on October 22, 2012. Wasserman has also been a composer on other various Ranger series, such as Power Ranger SPD, and is credited for the music featured in TV shows such as Mummies Alive!, Hot in Cleaveland, and The Thundermans.
Ron Wasserman Returns for Power Rangers: Once & Always
It was revealed that the iconic artist will be returning to the Power Rangers franchise to contribute to the 30th-anniversary special releasing on Netflix this April. The number of songs and their names for Power Rangers: Once & Always have yet to be revealed, but the artist has been credited on IMDB for his contribution to the upcoming release. Ron Wasserman confirmed his involvement with the special on social media as fans shared they've expressed their excitement for his return.
"You think you were surprised? I nearly had a heart attack when they asked me to score it. Had a fantastic 5 weeks scoring the special. And that is the extent of what I can discuss. Love to you all and thanks for all the kind comments."

Ron Wasserman, Composer for Power Rangers: Once & Always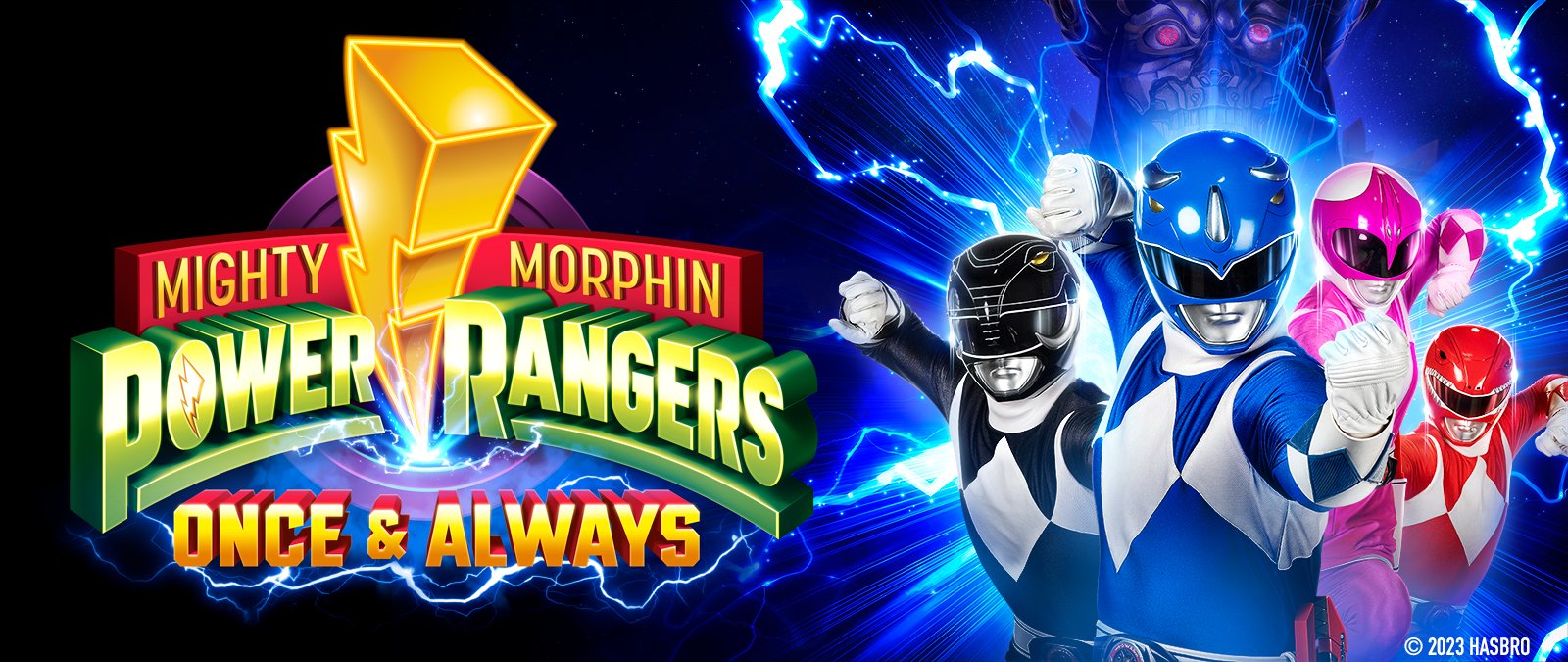 RELATED: MIGHTY MORPHIN POWER RANGERS ONCE & ALWAYS: ROBO RITA'S PLOT FOR THE 30TH ANNIVERSARY SPECIAL REVEALED: EXCLUSIVE
There are so many fans that can remember specific iconic moments featuring the artist's songs and his return has created a lot of anticipation. It's fantastic that a legend is returning for a pinnacle moment in the history of the franchise and Wasserman has stated that he spent 5 weeks working on the upcoming release. This means fans can expect new and glorious releases from the artist, with fans excited to discover what Wasserman has created.  
Although the scores for Power Rangers: Once & Always have yet to be revealed, it will be interesting to see if a single or new album follows after the special airs on Netflix in April. The music created for the 30th anniversary could be anything from a remix of the original theme song to a new song for a fight scene. Simon Bennett has also responded on social media regarding Wasserman's contributions to the upcoming special, in which he simply salutes the artist for his contribution.
Power Rangers: Once & Always will be released on April 19, 2023, exclusively on Netflix. The runtime of the 30th-anniversary special will be 55 minutes long featuring the return of iconic Mighty Morphin Power Rangers cast members.
What do you think of Ron Wasserman and his work? Are you excited about Power Rangers: Once & Always? Are you hoping these latest songs will be released as an album or on music streaming platforms? Let us know on social media and keep following The Illuminerdi for more Power Rangers news. 
KEEP READING: DRAGON BALL SUPER: SUPER HERO HOME MEDIA REVIEW – HOW ARE THERE 0 SPECIAL FEATURES?
Source: PwrRngr