We are a little over a month away from the release of James Gunn's Guardians of the Galaxy Vol. 3, the final hurrah of the Peter Quill-led crew in the Marvel Cinematic Universe, as well as James Gunn's last adventure for the studio before he moves on full-time to co-CEO of DC Studios (and writer-director of Superman: Legacy). With Vol. 3 close to locking picture, Marvel's distribution side is preparing to unload the "Tickets on sale now" TV spots and some theater chains may have gotten ahead of themselves, revealing the runtime for the upcoming film.
According to the official website from Atom Tickets (via The Direct), Guardians of the Galaxy Vol. 3 will be 2 hours and 29 minutes long, This is 13 minutes longer than Vol. 2's 2 hours and 16 minutes, and around the same length as two previous MCU threequels, Captain America: Civil War (2h 27min) and Avengers: Infinity War (2h 29min).
GUARDIANS OF THE GALAXY VOL. 3 DIRECTOR SHARES UPDATE ON RUNTIME
The film may still need some final visual and sound effects touches to be completely done, but the edit was probably locked months ago, just so VFX houses didn't have to waste resources on scenes or even shots that weren't going to be in the final product. On Saturday, James Gunn weighed in on Twitter, saying that the runtime is not exact, but it is "around that long". He's said before that it will be longer than the previous two movies. Gunn also added that "not a second is wasted":
RELATED: Guardians of the Galaxy Vol. 3's New Trailer Sets Up One Last Heartbreaking Cosmic Adventure
The film has obviously had a rocky development, with Gunn finishing the script back in 2018 before he was fired by then-Walt Disney Studios' head Alan Horn over controversy from some resurfaced tweets. At the time, the intention was to shoot the film in 2019 and release it in 2020. As a result of Gunn's firing, that didn't happen, and he made an entirely different film and a spin-off series in the meantime (The Suicide Squad and Peacemaker, respectively).
Gunn was ultimately rehired to complete his trilogy, with production on Guardians of the Galaxy Vol. 3 finally starting in late 2021. The film has also been a weird beast inside the Marvel Studios release schedule, as it's pretty much the only one in recent memory to not move from its May 5, 2023, release date since that was confirmed in May of 2021.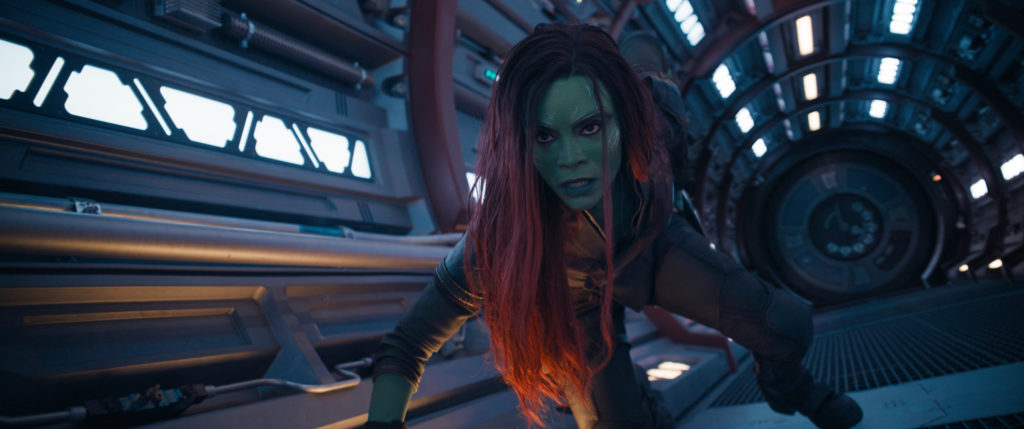 Word from inside the studio has always been that the film is excellent, with Gunn saving the best for last. We expect an emotional rollercoaster that will tie the previous two films with a bow and send us home wiping tears from our faces.
The story is not going to directly tie into the overall Multiverse Saga narrative, but as usual, Marvel is expected to use some of the characters from the film in future projects. In particular, Adam Warlock, played by Will Poulter, comes to mind; from the trailers, it looks like he is not going to be a major player in the story of the film, despite what the post-credits sequences from Vol. 2 teased (Chukwudi Iwuji's High Evolutionary is confirmed to be the main villain), but Kevin Feige is obviously not going to have such an iconic character from the comics as a one-time appearance in the MCU.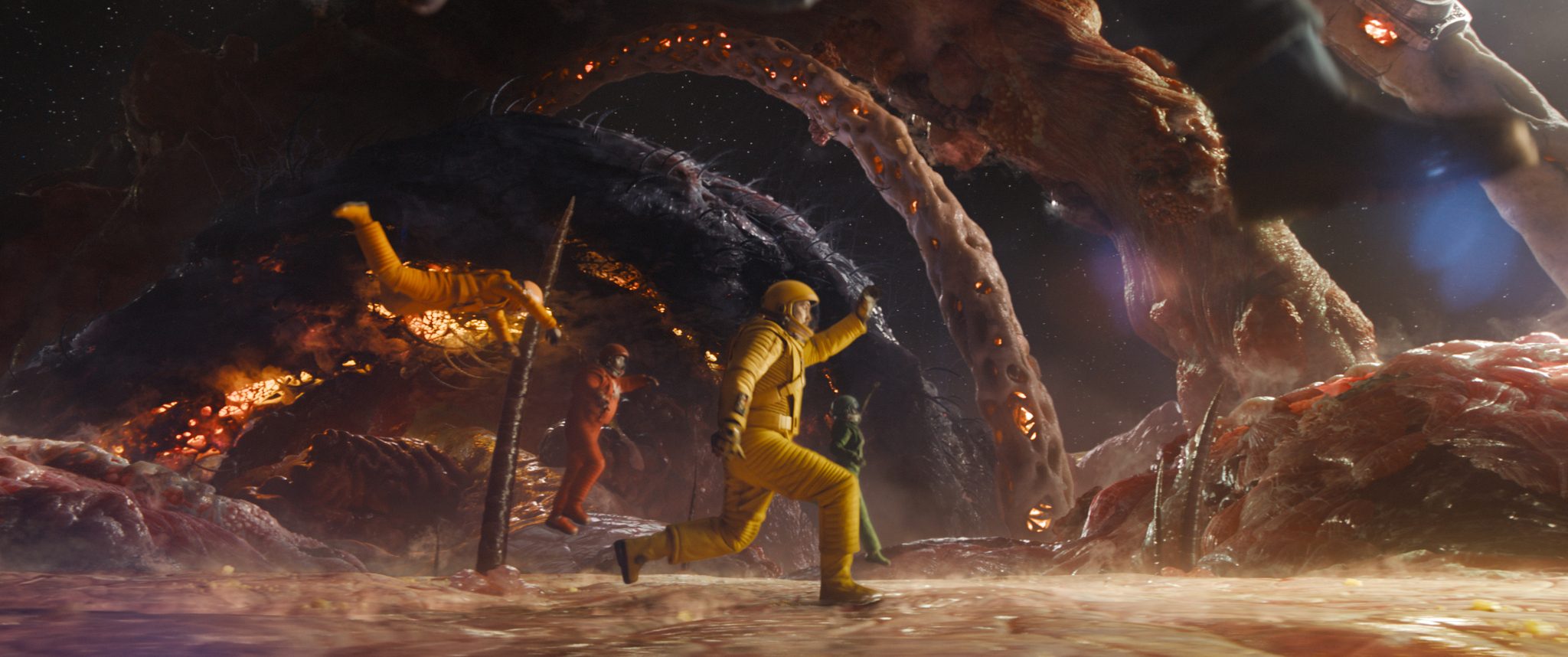 Here is the official synopsis for the film:
In Marvel Studios' Guardians of the Galaxy Vol. 3 our beloved band of misfits are settling into life on Knowhere. But it isn't long before their lives are upended by the echoes of Rocket's turbulent past. Peter Quill, still reeling from the loss of Gamora, must rally his team around him on a dangerous mission to save Rocket's life—a mission that, if not completed successfully, could quite possibly lead to the end of the Guardians as we know them.
The cast includes Chris Pratt (Peter Quill), Zoe Saldaña (Gamora), Dave Bautista (Drax), Karen Gillan (Nebula), Pom Klementieff (Mantis), Vin Diesel (Groot), Bradley Cooper (Rocket), Sean Gunn (Kraglin and on-set Rocket), Chukwudi Iwuji (High Evolutionary), Will Poulter (Adam Warlock), Elizabeth Debicki (Ayesha), Sylvester Stallone (Stakar Ogord), and Maria Bakalova (Cosmo).
James Gunn has also warned on Twitter that fans should stay off social media once the film starts to make the press rounds in late April, as spoilers will probably pop up online; we are expecting some major deaths in the film, which could be what he's talking about here. However, he said, the film will be extremely enjoyable even if we know what is coming.
RELATED: NEW GUARDIANS OF THE GALAXY VOL. 3 FUNKO POPS!, SODA POPS!, PLUSHES, AND MORE
What do you make of the runtime for Guardians of the Galaxy Vol. 3? Do you care for it, or are you of the mindset of "a film is as long as it needs to be, this doesn't mean anything"? How excited are you to say farewell to these characters? Let us know on our social media, and stay tuned for more on Guardians of the Galaxy Vol. 3. We are expecting a lengthy TV spot with the final poster and the announcements of tickets being on sale in early April, possibly on the 5th, per Marvel standards.
Guardians of the Galaxy Vol. 3 is scheduled for release on May 5.
SOURCE: The Direct, Atom Tickets
KEEP READING: Guardians of the Galaxy Vol 3 To Open 2 Days Early in the U.K. Due To King Charles' Coronation