Per Deadline, Clayface may be a villain in Matt Reeves' upcoming The Batman II And horror maestro Mike Flanagan (Doctor Sleep, The Haunting of Hill House) may have met with Warner Bros Discovery about a solo movie for the Batman villain.  Of course, we don't know if either of these things will come to pass, but the prospects of Clayface appearing in either The Batman II or his own solo project present interesting conundrums for their respective filmmakers.
Could Clayface work in The Batman Universe?
Of the many things praised about The Batman back in 2022, one of the most highlighted elements was how grounded it was compared to most modern comic book movies.  Yes, you still had a guy flying around a city in black spandex using gadgets and had villains with goofy names, but the film's world was visually closer to our own than most adaptations while still having a dark, gothic feel to it. 
The Riddler was updated to reflect this more grounded take, presented here as a psychopathic online troll who had a penitent for riddles.  The internet is full of creeps and weirdos, so making The Riddler one of those made sense for a more grounded take on the world of the Caped Crusader. 
It also helped that The Riddler didn't have any "powers" to speak of beyond his intellect, something that Clayface does not share.  Clayface's schtick is that he's able to change his form to look and sound like anyone or anything else at will. 
RELATED: THE BATMAN SNUBBED AT THE 95TH ACADEMY AWARDS: THE BRILLIANT ROGER DEAKINS CALLS OUT THE ACADEMY ON IT
Presuming Reeves keeps things relatively grounded and in the first film's neo-noir style in this sequel, finding a way to adapt that power into a detective story is quite the task.  However, the script is still being drafted at this point, so Clayface might not be the main villain by the time we see the finished product.  Still, if he is, I look forward to seeing Reeves' take on the character.
On the other hand, Mike Flanagan doing a solo feature about the character could be fantastic. Flanagan has made his name off of meshing scary supernatural elements with human stories, and Clayface could offer him a great opportunity for that. In a tweet from 2021, Flanagan hinted at how he would approach a Clayface movie were he given the chance:
Doing Clayface as a horror tragedy could give us something like the 1986 Fly remake if all the stars aligned. Plus, given the existence of the DC Elseworlds label, Flanagan could be given free reign to make his film without the constraints of any ongoing universes around his story. Again, it must be reiterated that this proposed film is only a pipe dream at the time of this writing, but the idea of one of our best horror filmmakers getting his hands on a Batman villain who was tailor-made for a horror lens is one I'd love to see come to fruition.
A Villainous Origin
RELATED: THE BATMAN 2 GETS OFFICIAL RELEASE DATE
Clayface has been a moniker used by several characters across Batman comics, but the villain debuted in Detective Comics #40 in June of 1940.  Basil Karlo was the first to use the Clayface name and was a B-list actor who went insane after discovering a film he starred in would be remade (Man do I have bad news for you about classics getting remade in the future).  He was created by Bill Finger and Bob Kane. 
There are a multitude of Clayfaces in the Batman universe that Matt Reeves and Co could pull from, but we'll have to wait until October 3, 2025 to potentially see the character in his full glory.  We at The Illuiminerdi will remain vigilant over all news relating to The Batman II and keep you in the know on it and all your other entertainment needs.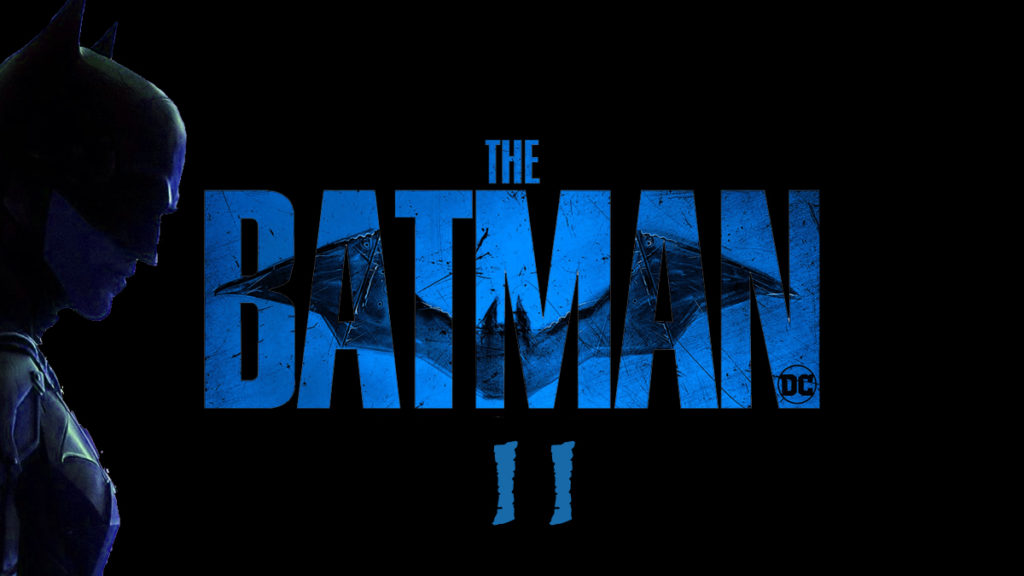 What are you thoughts regarding Clayface potentially appearing in The Batman II?  Do you think the character can work in live-action?  Would you want to see Mike Flanagan's Clayface come to life?  Let us know in the comments below and on our Social Media.
KEEP READING: THE PENGUIN: THE BATMAN SPIN-OFF CASTING TREACHEROUS MOB BOSS SALVATORE MARONI & MORE: EXCLUSIVE 
Source: Deadline