HBO's hit series House of the Dragon is currently in pre-production for its second season. The 10-episode first season aired on HBO and HBO Max in late summer/early fall 2022, but it did not receive a green light for the second season in advance, which meant filming wouldn't start for another few months. That will mean a two-year hiatus in between seasons, which could potentially affect the positive momentum that the first season was able to carry, with many fans that had tapped out of the Game of Thrones universe after its last season, unexpectedly going back to Westeros.
According to a new meaty report by Deadline, HBO may be looking ahead and trying for this long pause not to happen again for future seasons, as the Ryan Condal-created series could be eyeing a very early season 3 greenlight. The third season has already been mapped out by Condal and George R. R. Martin himself, and a premature greenlight by the network would allow for more money to flow in to commission scripts and start pre-production even before season 2 airs. House of the Dragon is expected to air season 2 during the summer of 2024, and this move could mean that the third season would be in line for a 2025 release.
RELATED: House of the Dragon Season 2 Release Date Window Revealed
Initial plans for season 2 were for another 10-episode arc, but according to the report, rewrites trimmed that down to eight episodes, as a part of the plot and a major battle has been moved over to the yet-to-be-written season 3. It's still unclear whether House of the Dragon will wrap with the third season or if a fourth, as stated last year, would be the end of the spin-off series.
According to Deadline, the fact that they restructured season 2 could point to a four-season arc, as part of what may have been originally planned for the third season could be moved into a fourth season. If HBO is confident enough to start filming the third season before the second one airs, they could be willing to also give the green light to the fourth (and supposedly final) season.
RELATED: HOUSE OF THE DRAGON: HERE ARE WHAT THE CRITICS ARE SAYING ABOUT THE NEW GAME OF THRONES SPIN-OFF
Prime Video's competing show, The Rings of Power, is in a similar situation, but with a few asterisks. They, too, will suffer from a two-year break in between seasons 1 and 2. However, Amazon had given the green light to the second season well ahead of the first season release, mostly due to its commitment to a five-season arc back when they acquired the rights. The reason why they couldn't start filming any sooner is that Amazon ordered them to move out of New Zealand and set up shop in the UK, where the tech giant-turned-streamer is building a massive production hub where they will be filming most of their projects.
Sets had to be rebuilt and locations had to be scouted again, which forced a months-long delay on production. Cameras started rolling back in October, and filming will be taking place through the end of the summer. Amazon Studios head Vernon Sanders teased late last year that a third season renewal could be given in early 2023, which means that we could also be getting season 3 of The Rings of Power in 2025, the year after season 2 airs.
What this House of the Dragon strategy could mean for other HBO shows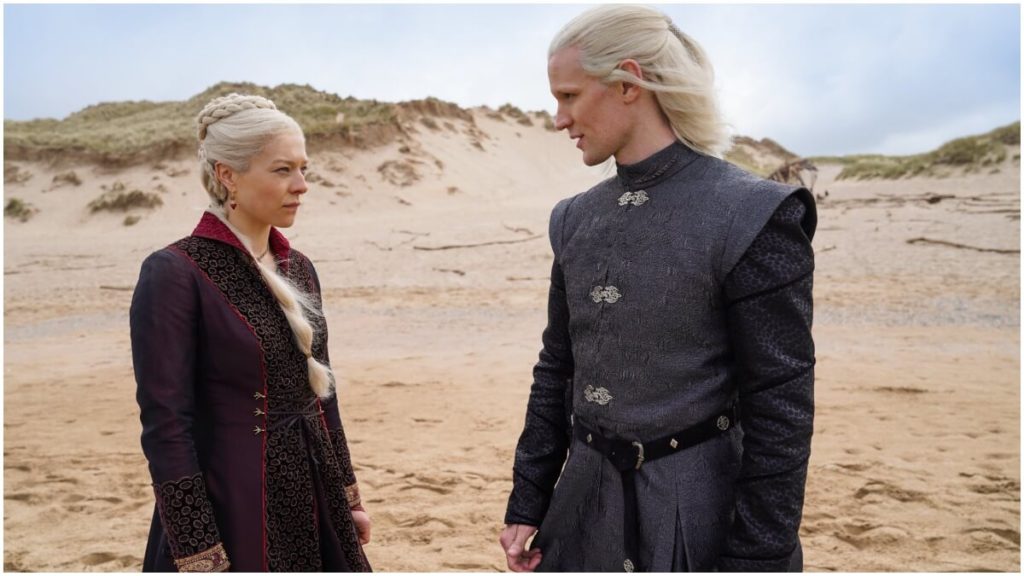 When it comes to top-tier streaming content, HBO is the king of the hill, and these past 6 months have proven as much. They followed up the ratings smasher House of the Dragon with one of their biggest successes ever in terms of ratings and overall reception, from critics and fans alike — Craig Mazin and Neil Druckmann's The Last of Us, which could very well take the Best Drama Series at this year's Emmys. And now, they followed it up immediately with the fourth season of Succession, their flagship show in awards season up until now; the season 4 premiere aired to record-hitting viewership numbers for the Jesse Armstrong-created series.
The Last of Us received earlier this year a season 2 renewal, and Pedro Pascal has already teased that they could begin production before 2023 ends, hinting at a 2025 release date. But Druckmann has also said that the events of Part II will exceed the length of season 2, meaning at least another season is planned for the show. If HBO is indeed looking at planning ahead on House of the Dragon, there is reason to believe they could do the same for their latest and biggest hit (The Last of Us ended up surpassing House of the Dragon's numbers), and give it a season 3 green light, striking while the iron is hot.
The same could be applied for other Game of Thrones spin-off series, once they get around to them. Multiple projects have been reported to be in development, then iced, then back up again, and the cycle goes on. We are still waiting for more news on the Jon Snow-led sequel series to Game of Thrones that was widely reported last year. It's unknown to what extent Warner Bros. Discovery CEO David Zaslav's cost-cutting policies are actually affecting HBO; from everything we understand, the premium channel (though not necessarily HBO Max) has been a bit of a safeguard for creatives, after Casey Bloys proved his worth time and time again both in ratings and awards as head of the network.
What do you think about House of the Dragon planning ahead the rest of its arc and potentially getting an early green light for the third season? Do you think it's too premature, as audiences may not be there once the series comes back next year, or do you think it's wise as it shows confidence in what Ryan Condal and his team are doing? Let us know on our social media, and stay tuned for more!
KEEP READING: Jon Snow: New Game Of Thrones Spinoff In Development At HBO