Lucasfilm hit the ground running with Star Wars Celebration 2023, taking the celebration across the pond to London. Fans have been eating well all weekend, getting confirmations for three more Star Wars movies, and looks at many of the upcoming Disney+ series.
Of course, Jedi: Survivor had to make an appearance, as no Celebration would be complete without an update on Cal Kestis, BD-1, and the rest of the Stinger Mantis crew.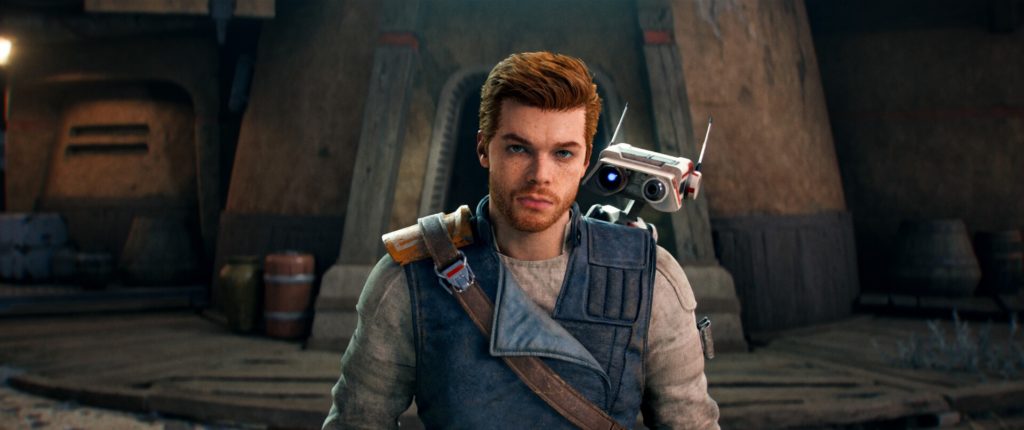 Respawn Entertainment made their way to Star Wars Celebration 2023, giving fans a final gameplay trailer for the highly-anticipated sequel, proving that something special is in store.
JEDI: SURVIVOR FINAL GAMEPLAY TRAILER SHOWCASES AN UPGRADED SEQUEL
When fans finally get their hands on Jedi: Survivor later this month, five years have passed since Cal Kestis (Cameron Monaghan) barely escaped Darth Vader's menacing clutches, destroying the Jedi Holocron so neither side of the Force can find the force-sensitive children.
The final gameplay trailer puts that time jump front and center, with a voiceover from Cere (Debra Wilson). "You were only a child when they sent you off to war," the redeemed Jedi says as we see Cal in the middle of a sandstorm. "Now look at you. The weight of a galaxy on your shoulders," setting the tone for the game from the beginning.
RELATED: AHSOKA REVEALS EPIC TEASER TRAILER AND RELEASE DATE AT STAR WARS CELEBRATION 2023
We get a glimpse of the many new environments we'll explore in Jedi: Survivor. We see an absolutely incredible desert planet as a TIE Fighter soars above Cal, a beautiful cityscape as our Jedi takes on a group of Scout Troopers with his dual-bladed lightsaber, and a shot of Cal seemingly visiting the Jedi Temple on Coruscant.
The Jedi: Survivor trailer also showcases Cal's new and existing relationships. All of the Stinger Mantis crew are back for the sequel, including Cere, Greez, and Merrin, all sporting updated looks. Some of the new allies accompanying the Jedi on his journey are Bode and a mysterious yet interesting-looking new droid.
Of course, no final gameplay trailer is complete without gameplay and Jedi: Survivor looks like it's upgrading every aspect of its predecessor's system. There's a new AI companion system, allowing characters like Bode and Merrin to physically join Cal on missions. We see an awesome shot of the latter and the Jedi using their force abilities together. The game's new dismemberment system looks incredible as Cal cuts off a Storm Trooper's leg, and Jedi: Survivor will also feature at least one speeder chase. BD-1 also got a jetpack upgrade during the five-year gap, which we're sure will come in handy as players explore these new worlds.
RELATED: DAWN OF THE JEDI FILM, DIRECTED BY THE AMAZING JAMES MANGOLD, ANNOUNCED AT STAR WARS CELEBRATION 2023
Jedi: Survivor will pit Cal against a slew of new enemies. In the trailer, we see more of his interactions with Rayvis, a Gen'Dai who wants the extinction of all Jedi, proving that he may be Cal's biggest adversary yet. We also see the Jedi taking on a few Droideckas, an Imperial security droid, other light-saber-wielding enemies, and a mysterious new Force user.
ABOUT JEDI: SURVIVOR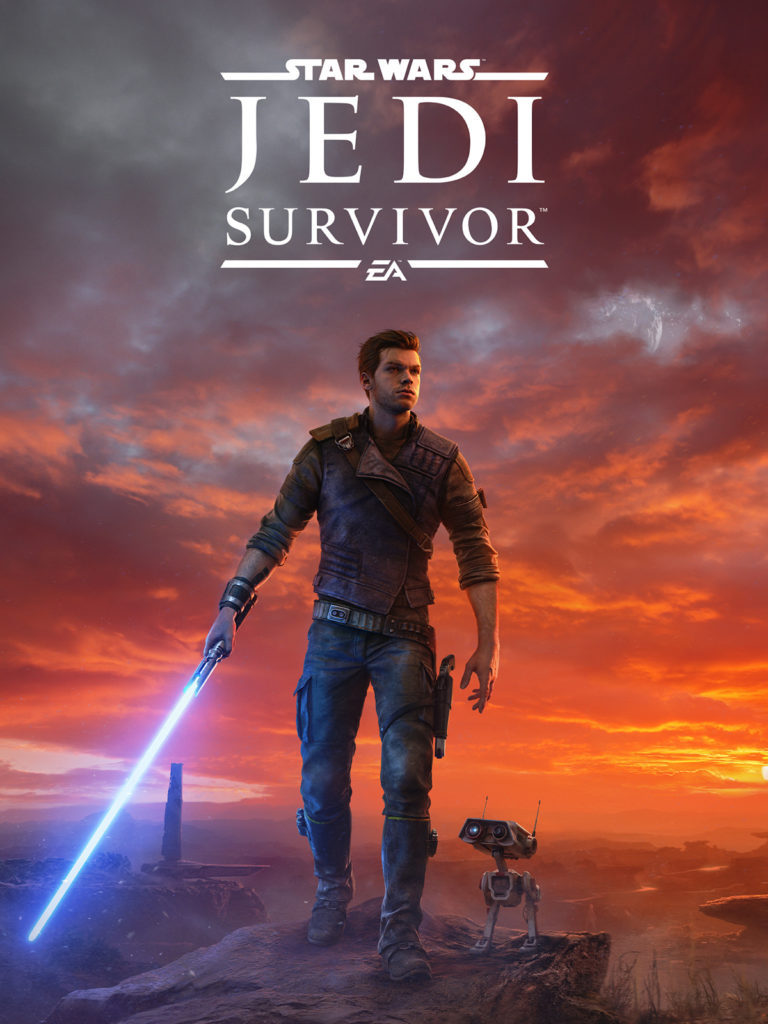 Release Date: April 28, 2023
Platforms: PC, PlayStation 5, Xbox Series X|S
Genre: Action-Adventure
Publisher: Electronic Arts
ESRB: T
Synopsis: This narratively driven, single-player title picks up five years after the events of Star Wars Jedi: Fallen Order and follows Cal's increasingly desperate fight as the galaxy descends further into darkness. Pushed to the edges of the galaxy by the Empire, Cal will find himself surrounded by threats new and familiar. As one of the last surviving Jedi Knights, Cal is driven to make a stand during the galaxy's darkest times — but how far is he willing to go to protect himself, his crew, and the legacy of the Jedi Order?
What do you think about the Jedi: Survivor final gameplay trailer? Are you excited about the updated gameplay mechanics? Do you think any Star Wars characters make a surprise appearance? Let us know on social media, and be sure to check back for more Star Wars Celebration news!
KEEP READING: DAISY RIDLEY RETURNS AS REY SKYWALKER IN GLORIOUSLY ANNOUNCED NEW FILM AT STAR WARS CELEBRATION 2023