Funko Games has unveiled a new line of Indiana Jones-themed games, and fans of the beloved franchise are sure to be excited. The tabletop gaming studio has collaborated with Lucasfilm to create four new games that span the gamut from strategy games to party games.
One of the new games, Indiana Jones Cryptic, is an interactive mystery game that challenges players to follow clues from Dr. Jones' journal to solve intricate puzzles and challenges based on the first three Indiana Jones movies. With logic, deduction, and creative thinking, players must navigate through tombs and temples while avoiding traps and enemies along the way. Indiana Jones Cryptic is the first in a new line of "Puzzles and Pathways Adventures" from Funko Games.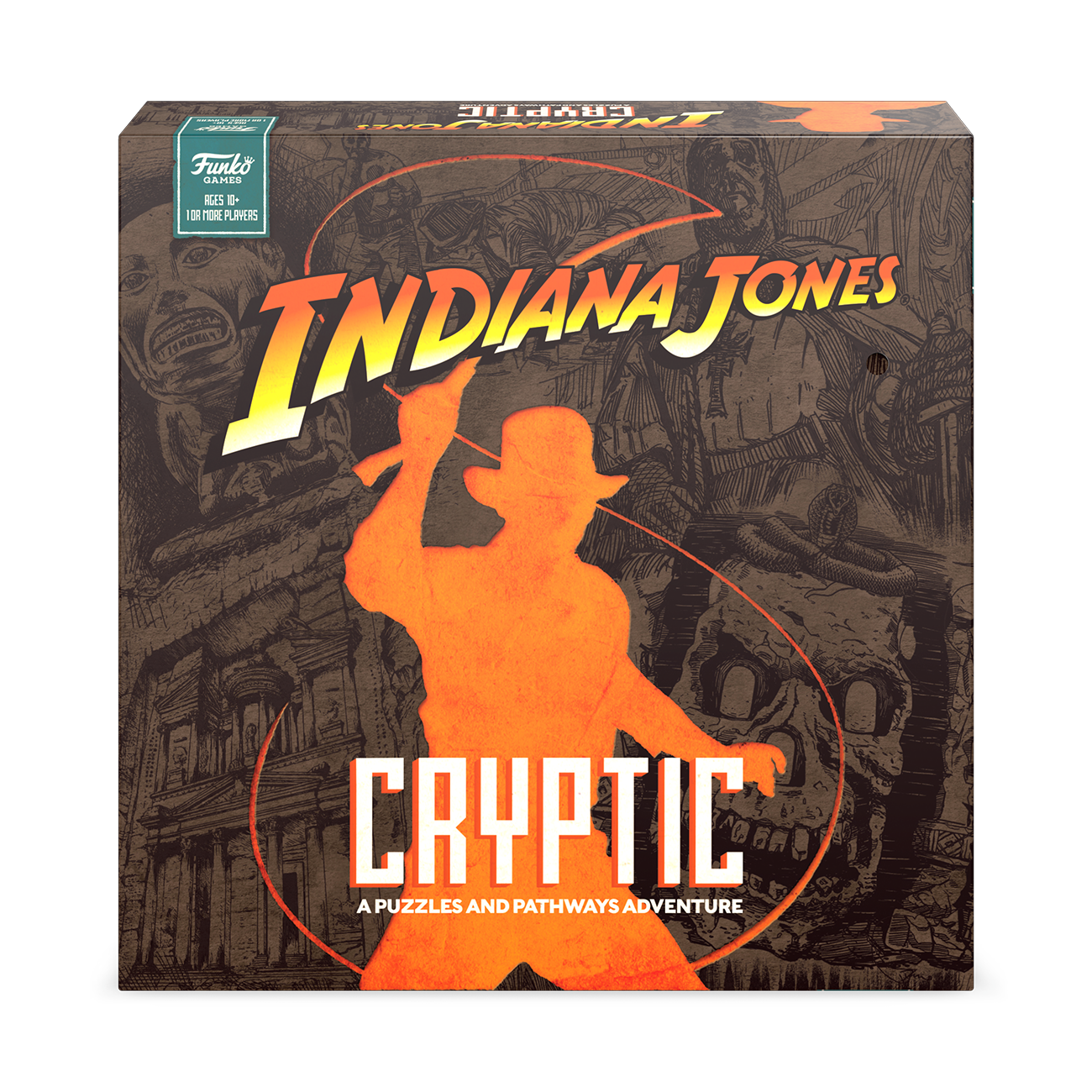 RELATED: Disney Lorcana Gameplay Revealed Ahead of Highly-Anticipated Summer Launch
Another new game, Indiana Jones: Throw Me the Idol!, is a fast-paced party game that involves physical action and card play. Players race against the other team to see who can retrieve the idol first. The third game, Something Wild!: Indiana Jones, is a casual card game that features a unique Indiana Jones-themed Pocket Pop! character game piece used in gameplay.
"Collaborating with Lucasfilm on Indiana Jones has been a dream, with the whole Funko Games team flexing their creative muscles as we designed a truly original slate of games. Our new product line captures the excitement and adventure of the Indiana Jones franchise while also providing a broad range of fun and challenging gameplay experiences for players of all levels." Deirdre Cross, Head of Funko Games
The fourth and final game, Indiana Jones: Sands of Adventure, will be available at Target stores starting June 18. In this immersive strategy game, players step into the shoes of Indiana Jones, Sallah, Marion Ravenwood, and Marcus Brody in a timed battle against their greatest enemies to save the Ark of the Covenant. With a variable setup and unique character powers that change the game every session, players must work together to defeat their foes using whatever cards they're dealt.
Additional Details About All The New Indiana Jones Games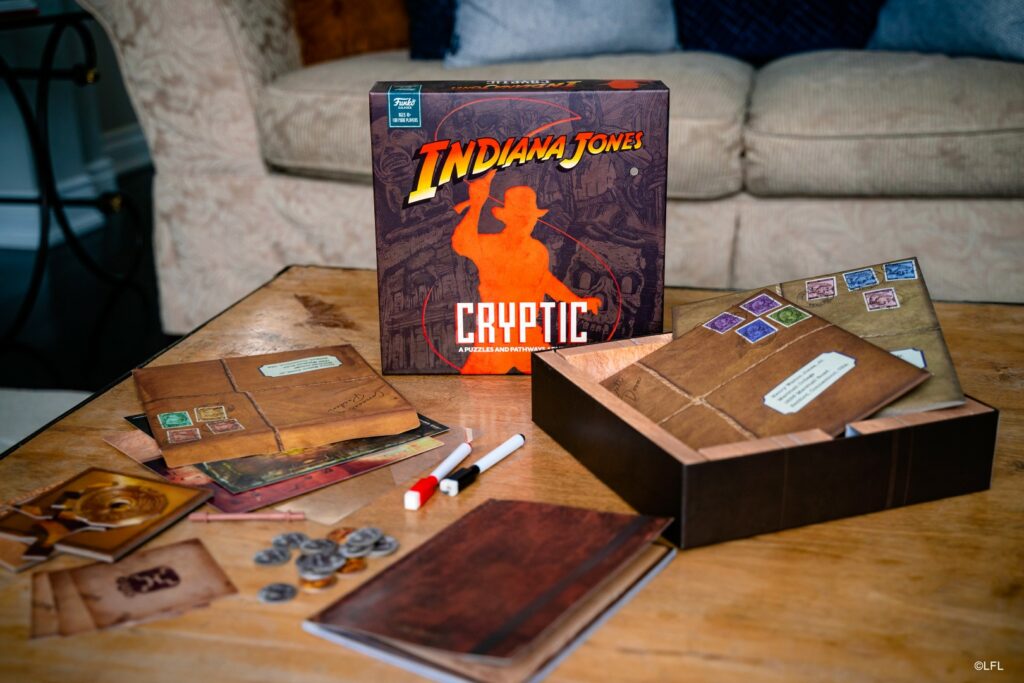 Face booby traps, menacing villains, and supernatural threats in this puzzle-filled, action-packed "escape room" game. Using Dr. Jones' journal as your guide, you'll decipher ancient texts, uncover valuable clues, and defeat unknown evils with logic, deduction, and creative thinking. Plus, you'll navigate trap-filled temples and mysterious jungles by drawing your route through perilous maps. Choose wisely, and you'll find fortune and glory in this unforgettable adventure!
Ages 10+
1 or more players
MSRP: $34.99 USD
Out today!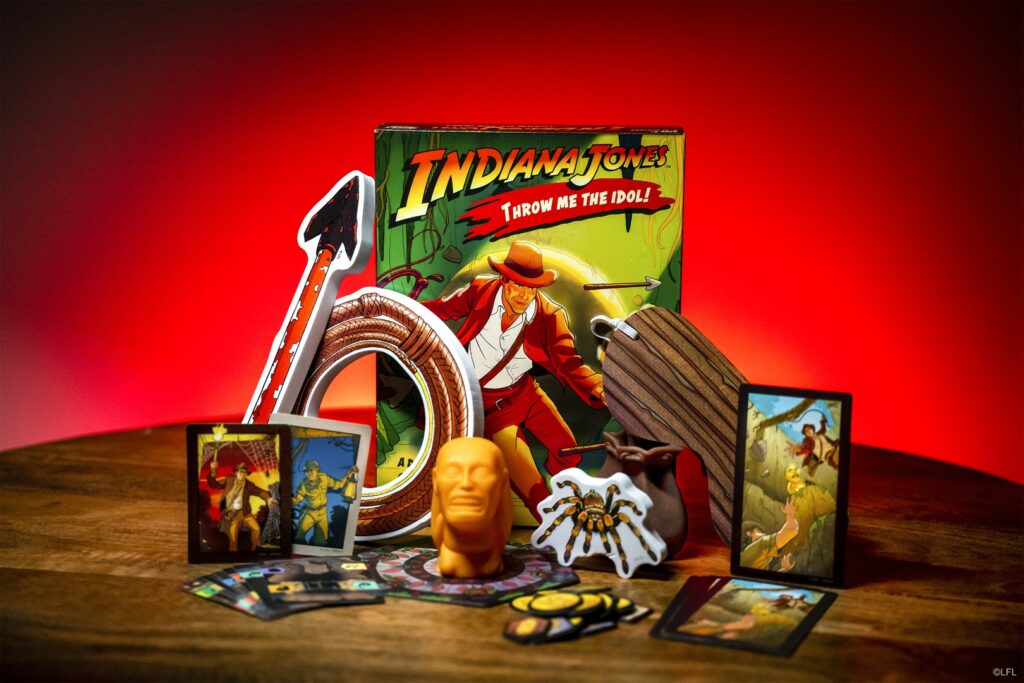 Do you dare to enter the temple? Thrilling physical action and blazing bouts of card play await you! In this race for fortune and glory, two teams are pitted against each other—Indiana Jones versus his bitter rival Belloq! Gain the most points by outmaneuvering your opponents in twelve laughter-filled, out-of-your-seat challenges that will keep everyone on the team involved!
Variable setup and game phases create a new experience for every game session, with players using custom components to reenact moments from the classic films. Sneak past your opponents' arrows, endure spine-tingling peril, and grab the iconic Golden Idol without getting caught to claim victory against your rivals!
Ages 7+
2–10 players
MSRP: $22.99 USD
Out today!
RELATED: Bandai Announce New Digimon Card Game Gameplay Changes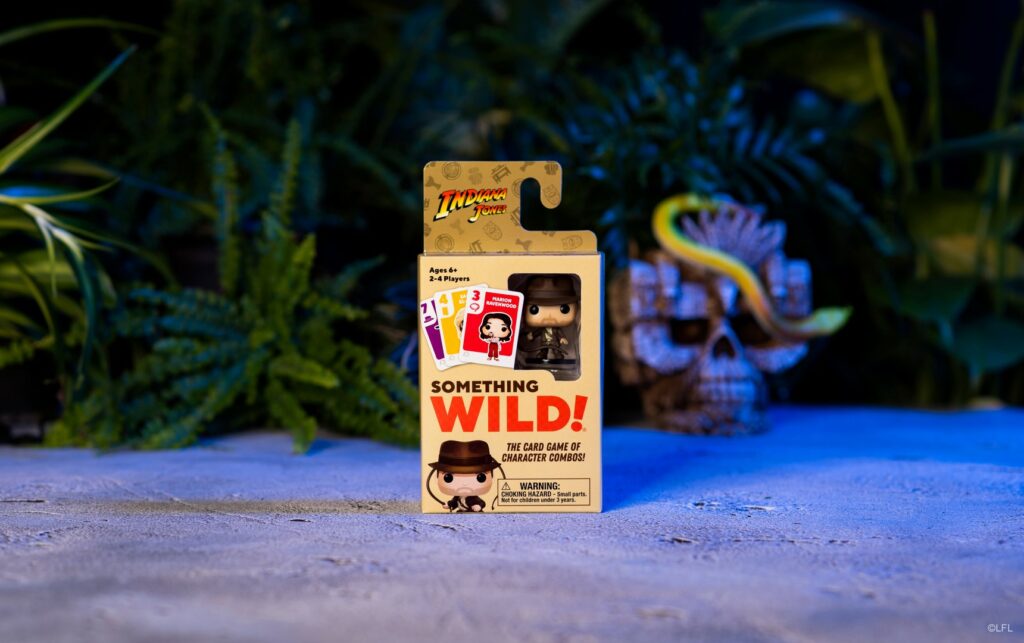 A fast-paced, light card game for the whole family! Featuring a collectible Indiana Jones Pocket Pop! figure, as well as cards featuring everyone's favorite characters from the classic Indiana Jones films. Play these Character Cards in sets and runs to score points, while Power Cards add fun new twists to the classic card gameplay.
Combine with other Something Wild! games to add more characters, Pop! movers, and Powers to your game!
Ages 6+
2–4 players
MSRP: $8.99 USD
Out today!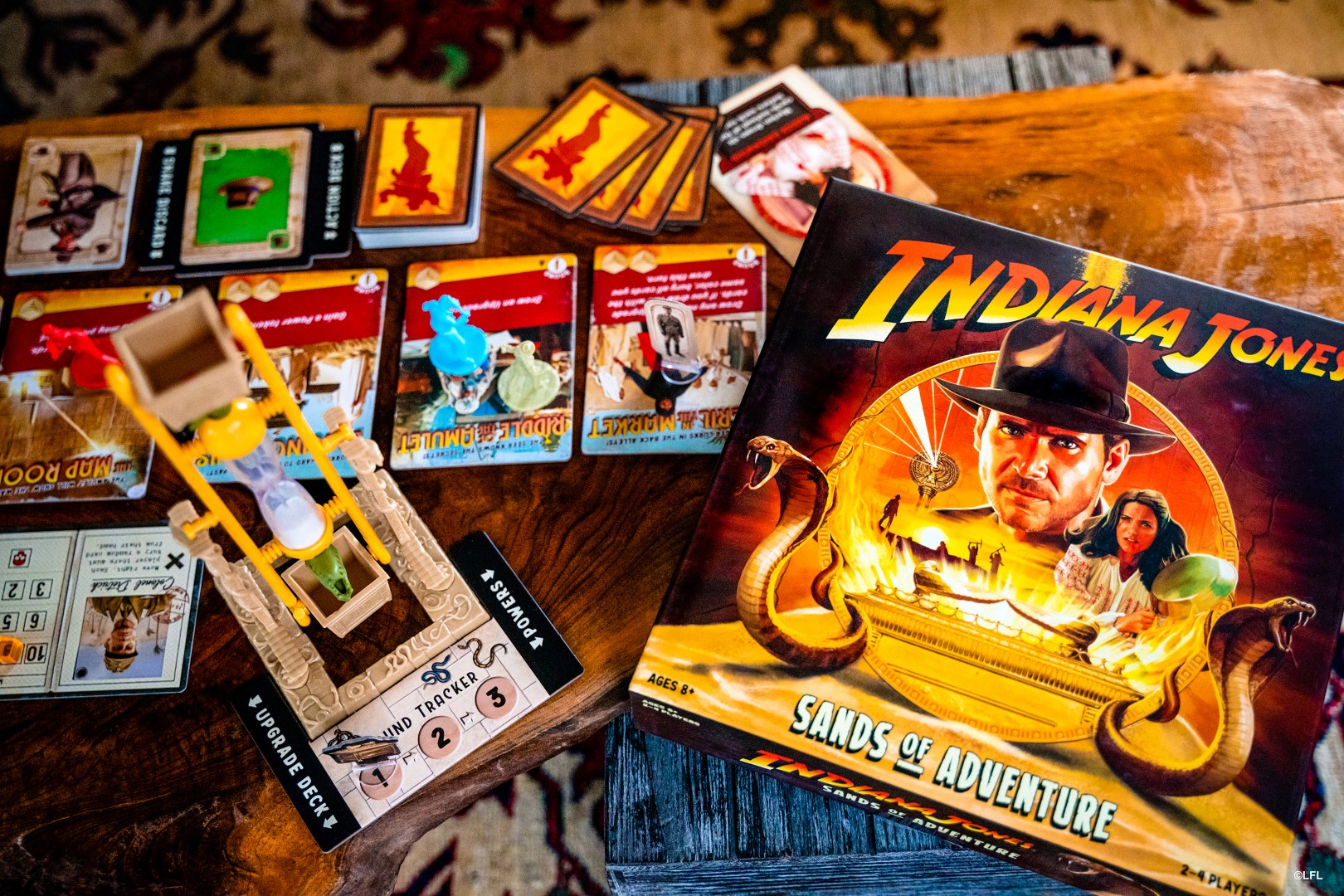 Time is running out, and it's up to Indiana Jones and his friends to rescue the Ark of the Covenant before it falls into the wrong hands! Scour ancient Tanis to find the elusive relic, while building up your strength and resources. But beware—if the sand timer suddenly swings over, it triggers a race to survive! Battle the scheming Colonel Dietrich, the dangerous Major Toht, and the ruthless Dr. René Belloq to save the Ark!
Ages 8+
2–4 players
MSRP: $29.99 USD
Available June 18, 2023 at Target
Funko Games' new Indy product line is sure to be a hit with fans of the franchise. Whether you're looking for an intricate strategy game or a fast-paced party game, there's something for everyone in this exciting new lineup.

What do you think about the new games from Funko Games? Which one do you want to play the most? How excited are you for the new movie? Let us know your thoughts and reactions on social media!
Source: Funko Games
KEEP READING: Indiana Jones and The Dial of Destiny Trailer Premiere at Star Wars Celebration 2023 Gives Exiting Exclusive Look at the Film